13 People Wounded In Park Shooting On Chicago's South Side
Updated: The attack is believed to be gang-related, and two men have been charged. Authorities said it's "a miracle" all of the injuries were non-life threatening.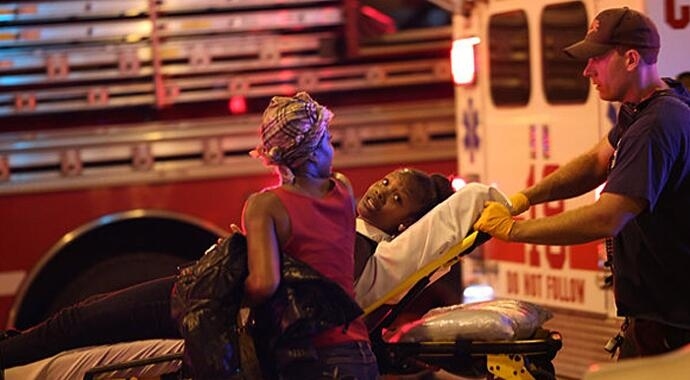 Updated – Sept. 23, 9:30 p.m. ET:
Thirteen people, including a 3-year-old boy, were injured Thursday, Sept. 19 when gunmen opened fire on people in a park on Chicago's South Side. The incident took place shortly after 10 p.m. in the city's Back of the Yards neighborhood.
According to a witness, dreadlocked men in a gray sedan opened fire from their vehicle before turning toward Cornell Square Park and continuing to shoot at random people in the park.
Two men, Bryon "Lord" Champ, 21, and Kewane Gatewood, 20, were charged Monday, Sept. 23 with three counts of attempted murder and three counts of aggravated battery with a firearm, the Chicago Sun-Times reported.
Eleven victims were taken away in ambulances while another person apparently drove himself to the hospital for treatment, the Chicago Tribune reported. One child, two teens, and 10 adults were among the wounded.
The 3-year-old boy, who was shot in the face, and two others, were in critical condition, Chicago Fire Department officials said. On Friday, Sept. 20, the Chicago Police Superintendent said that all injuries were non-life threatening.
"They hit the light pole next to me, but I ducked down and ran into the house," Julian Harris, 22, told the Sun-Times. "They've been coming 'round here looking for people to shoot every night — just gangbanging stuff. It's what they do."
The weapon used was an assault-style rifle with a high-capacity magazine. The shooting was allegedly gang-related and was revenge for a gang member who suffered a minor bullet wound several hours before the shooting occurred Thursday night.
The men were arrested Saturday night in an abandoned building in the 5200 block of South Marshfield nearby the Cornell Square Park, police said.
While the two men are believed to have played significant roles in the shooting, neither is believed to have pulled the trigger, said Chicago Police Superintendent Garry McCarthy.
Authorities are continuing the investigation, and believe as many as three people opened fire Thursday, Sept. 20.
The shooting took place at Cornell Square Park.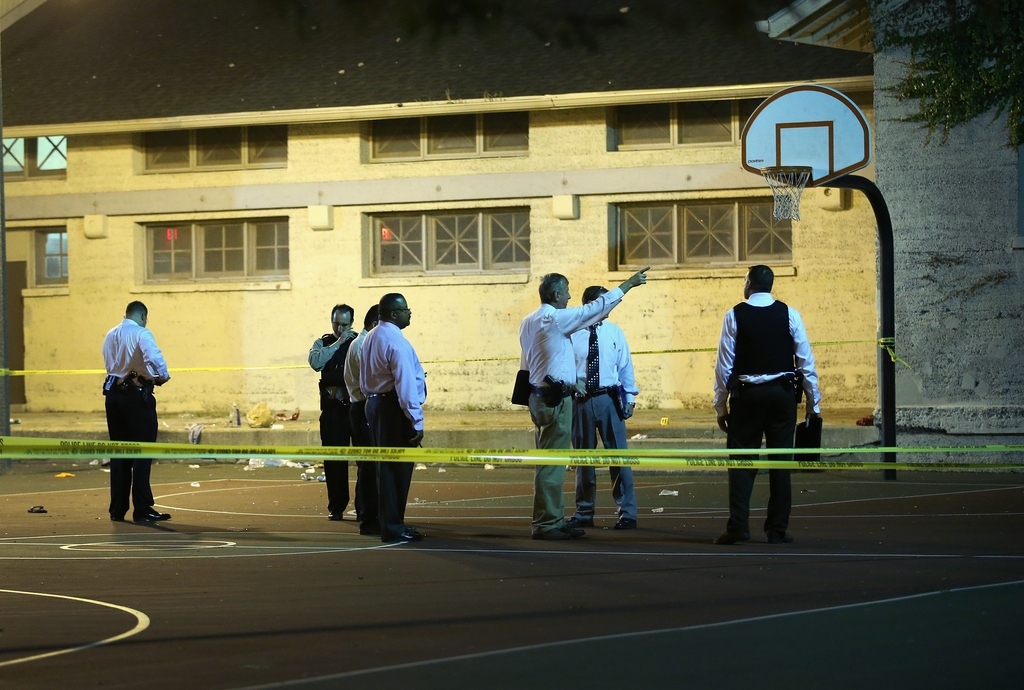 Deonta' Howard, age 3, reportedly was shot in the face during the attack.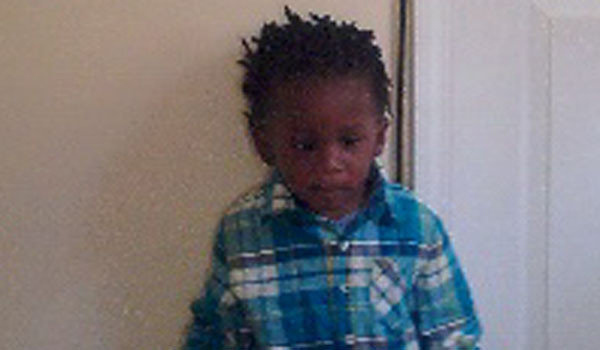 The three-year-old boy has undergone two surgeries and is expected to have more, and the boy is aware and can shake his head, reports the Chicago Sun-Times.
Semehca Nunn, the grandmother of the boy, told CNN "They said he is going to be OK," with a message for the gunmen: "Y'all out here killing these innocent people, kids, parents, grandparents, mothers, fathers: It's got to stop. You need to stop."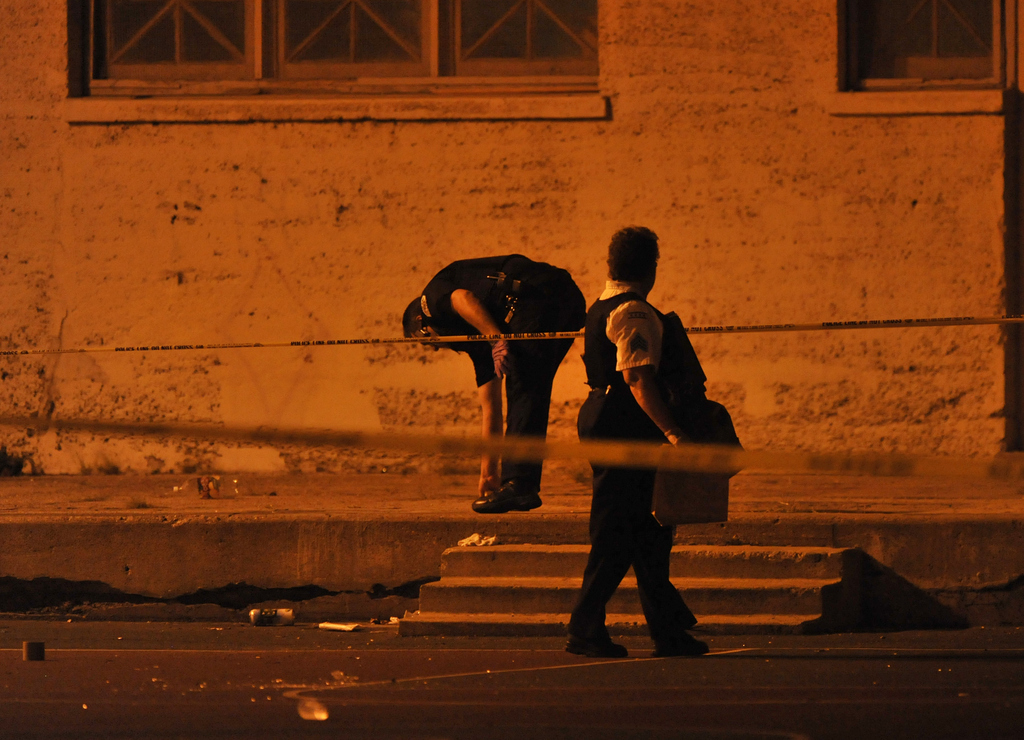 Earlier in the evening on Thursday, Sept. 20 , six other people were shot in separate incidents across the city — one fatally — bringing the total shot during the night to 19.
According to new crime statistics released this week by the FBI, Chicago had more homicides in 2012 than any other city in the country. The city recorded 500 murders in 2012, up from 431 in 2011.
"Senseless and brazen acts of violence have no place in Chicago and betray all that we stand for," said Chicago Mayor Rahm Emanuel, who cancelled a Friday campaign event with Newark Mayor and U.S. Senate candidate Cory Booker.