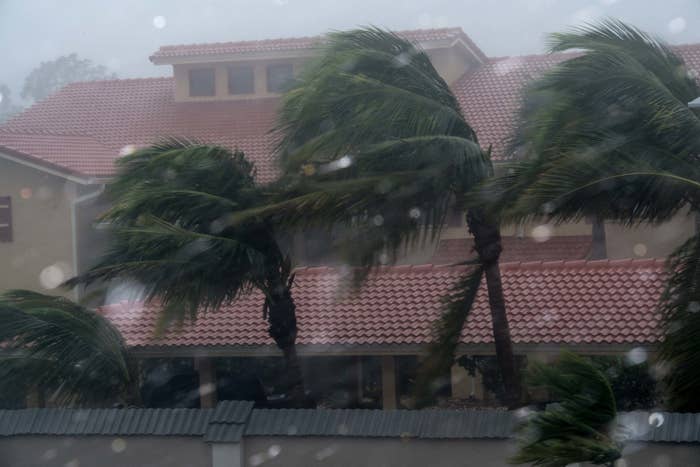 Residents and local governments in Naples, Florida, were still scrambling to prepare for Hurricane Irma when the storm hit Sunday, making its second landfall in the state directly on top of the beachfront city.
As Irma lashed Florida's western coast with hurricane-force winds, residents of Collier and Lee counties were still making last-minute attempts to evacuate, as local shelters filled fast, often without power or adequate supplies.
Collier County, which includes Naples, opened 28 shelters, county spokesperson Kate Albers told BuzzFeed News, and by Sunday night, more than 17,000 people, in a county with a population of 320,000 had been placed in shelters.
Space ran out quickly though, forcing the county to open additional spots at the Gulf Coast High School in Naples on Sunday. The shelter had 425 available seats when the storm hit, Albers said, but added that because the county couldn't provide cots or beds, there were "just seats."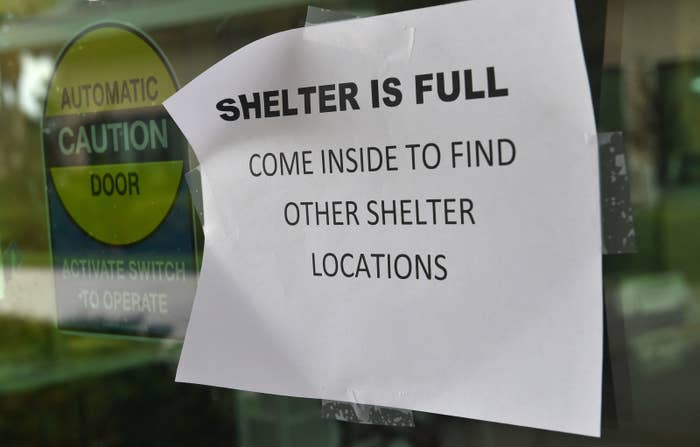 As the shelter space rapidly filled Saturday night, Temple Shalom in Naples scrambled to open its doors to evacuees. But the shelter there was set up so quickly, it lacked basic supplies and evacuees were expected to bring their own water, according to the county's website. The shelter was completely full by the time the storm hit.
Still, the county's director of emergency services, Dan Summers, said people would not be turned away and shelters would remain "open as long as people need them."
As force wind gusts from Irma began hitting the area early Sunday morning, Collier County declared a civil emergency. The Bureau of Emergency Management asked all residents to shelter in place until after the storm passes and placed a mandatory curfew in place between 9 p.m and 6 a.m.
"We want you to be safe. We understand the desire is strong to go home, but please let first responders get out tonight, make sure our roads are safe and get as much debris cleared as we can," Summers said during a press conference.
"We know that many shelters have no power or just the basic power for emergency lighting," Summers said. "We know there are some shortages of food, but we have ordered massive quantities in an attempt to relieve that, but you are much better where you are."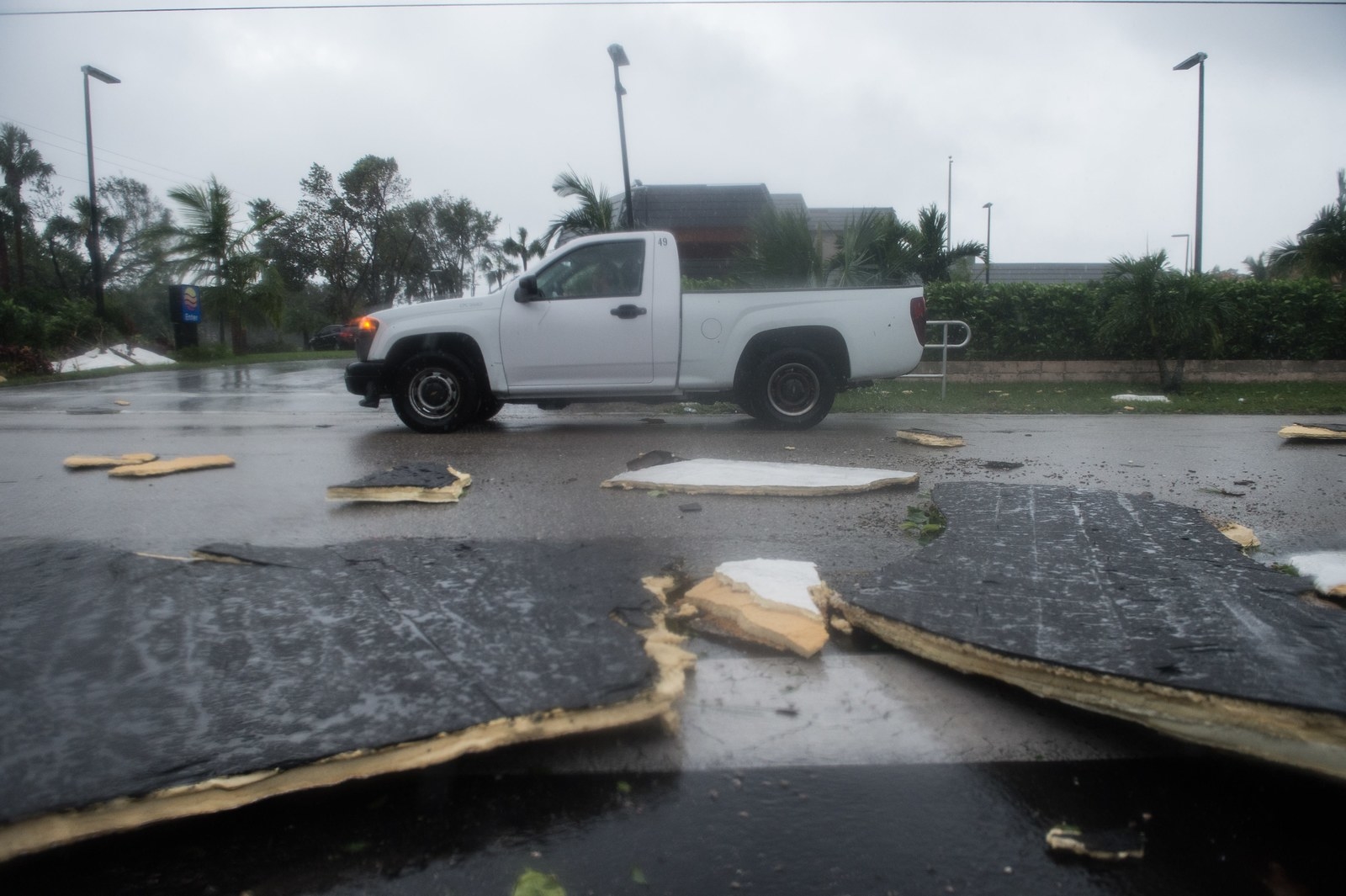 Summers warned that storm surges were expected to continue through Monday morning, especially in Naples. The National Hurricane Center reported Sunday that water levels were rising rapidly in Naples from Hurricane Irma's storm surge, and a federal tide gauge in Naples reported a 7 foot rise of water in just 90 minutes.
"Shelters will remain open tonight. There will be no rush to move you out of a shelter tomorrow," Summer said. "We will reevaluate the situation tomorrow."
Officials also warned that roads had been covered in debris, including downed power lines, making them impassable, and that there is also street flooding.
Power was out for more than 90% of the county — that is impacting more than 200,000 homes, Summers said. "There's a lot of work ahead of us, and there is very little work that can be done tonight," he added.
A boil water notice was also in effect for Collier County, because officials suspect there are broken water mains which are losing pressure.
To the northwest, in Lee County, Florida, which is home to Fort Myers, there were still three shelters that had room available as of Sunday night, although the county was also under curfew from 8 p.m to 7 a.m., the county website said.

On Saturday morning, posts and images on social media showed long lines at Germain Arena, a minor league hockey stadium located in the small town Estero that Lee County opened as an emergency shelter; by Sunday, the shelter was full.
As the hurricane approached, the Lee County Sheriff's Office reported that water had begun leaking through the roof at the arena, and said authorities were monitoring the issue. The "water intrusion occurred as the eye of the hurricane approached the facility," the department said in a Facebook post, adding that "this is not uncommon."
Officials assured people on social media that any reports that Germain Arena was not not safe were unfounded and that they the shelter was "structurally sound & a safe place to be."

Lee County officials urged people to stay in shelters and not to venture out to check on property, as the threat from storm surge remains large, especially in the city of Bonita Springs.
At least 70,000 homes in Lee County, which has a population of more than 600,000, had lost power as of Sunday night, according to a statement from the county's emergency management division.
"Most of the county remains without power, including traffic signals," officials said. Like Collier County, Lee County was also under a boil water notice.
First responders are currently waiting for the storm to pass before going on the road, Lee County Emergency Management said.
"Lee County-based law enforcement, fire and rescue and EMS understand it may appear as if the effects of Hurricane Irma are diminishing," the official statement said. "But first responders continue to work with Lee County Emergency Operations and the National Weather Service to monitor conditions. When it is safe for them to respond to 911 calls and be on the roads, they will do so immediately."