Arizona To Become First U.S. State To Require Students Pass Civics Exam
The state governor says he will sign the bill, which requires high school students to pass a civics exam based on the U.S. citizenship test in order to graduate.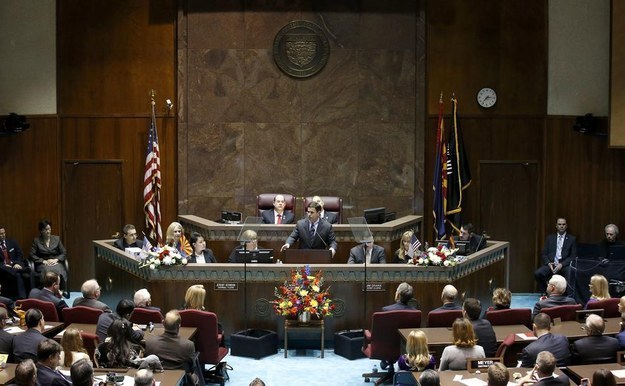 Both chambers of the Arizona Legislature on Thursday approved a bill that will require high school students to pass a civics exam based on the U.S. citizenship test before graduating.
The proposal requires students to correctly answer 60 out of 100 questions that are from the civics portion of the U.S. citizenship test.
Arizona Republican Gov. Doug Ducey previously told the Associated Press he would sign the bill and hoped it would be the first lawmakers bring to his desk.
A number of states are considering similar legislation as part of an initiative led by the Joe Foss Institute located in Scottsdale, Arizona.
Foss, who died in 2003, was a Marine Corps pilot and later a South Dakota governor. He founded the nonprofit institute with his wife in 2001 because he said he wanted to teach young Americans about freedom and public service.
The institute says 15 states are considering the test this year, and they hope to have all 50 states require the test by 2017, which will be the 230th anniversary of the U.S. Constitution.
The North Dakota House of Representatives approved the same measure Thursday, which will now go to the Senate for consideration.
Critics of the measure questioned whether it was an appropriate place for Arizona to put its efforts as the state faces a budget deficit and an education funding crisis.