Two Arrested After Shooting At Anti-Trump Protest In Portland
The suspects are believed to be associated with a gang.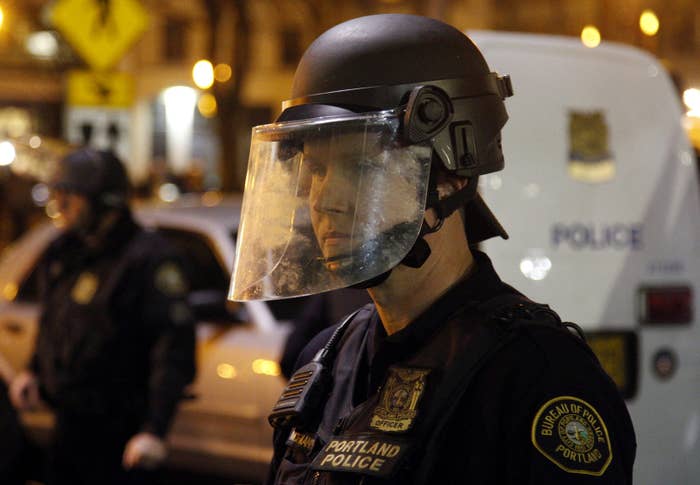 Police have arrested two 18-year-olds in connection to what could be a gang-related shooting that took place during anti-Trump protests in Portland, Oregon, late Friday night.
Demonstrations in the area, which have been occurring since Trump's victory, were declared a riot by police on Thursday night.
Reporters and witnesses on Morrison Bridge reported hearing what sounded like gunshots as protesters marched across the road. Portland Police confirmed Friday that a man had been shot after an altercation with a driver in a car on the bridge. The suspect fled the area following the shooting.
"Preliminary information indicates that a suspect was in a vehicle on the bridge and there was a confrontation with someone in the protest. The suspect got out of the vehicle and fired multiple shots injuring the victim," police said.
On Saturday, authorities released another statement announcing that the shooting victim "is continuing to recover from his injuries and is expected to survive."
Officers conducted a traffic stop after seeing the suspect vehicle — previously reported as a silver or grey sedan — and detained the four people inside the car. They also seized a firearm found inside.
According to the statement, "The occupants of the vehicle are believed to be criminal gang associates."
Oregonian reporter Jim Ryan tweeted that he saw "a person on the ground, apparently conscious. Unclear how the person was injured. I heard multiple loud pops. I don't know if gunshots."