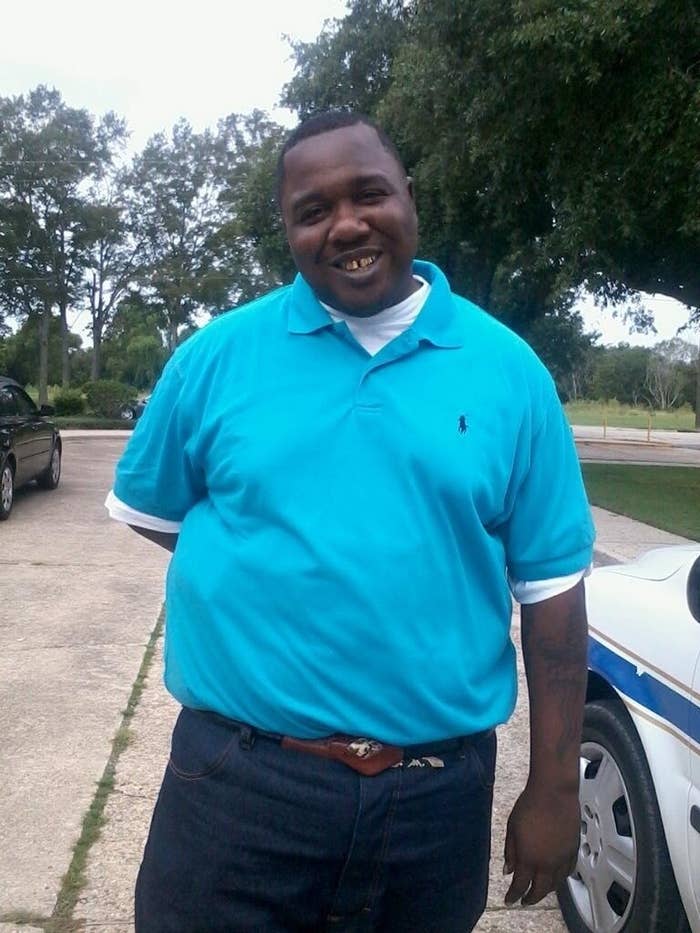 The autopsy report for Alton Sterling, who died after being shot by a Baton Rouge police officer during an altercation captured on video last month, has been sealed by a federal judge, a Louisiana coroner's office said.
East Baton Rouge Parish Coroner William Clark has also been prohibited from releasing the first court order sealing the autopsy report, the coroner told BuzzFeed News.

Video of Sterling being pinned to the ground by two police officers when he was shot dead circulated shortly after the incident on July 5, leading to protests in Baton Rouge and across the country.
Clark said last month that the autopsy showed Sterling died of multiple gunshot wounds to the chest and back. However, additional information, such as Sterling's toxicology report, has not yet been released.

Officials said the two officers, Blane Salamoni and Howie Lake II, were responding to a call that a man with a gun had threatened someone in a convenience store parking lot, where Sterling was selling CDs.
After the officers arrived, an "altercation ensued" in front of the convenience store, which led to Sterling's death. Baton Rouge Police Chief Carl Dabadie said that Sterling was armed, but didn't say what type of weapon he had. Convenience store owner Abdullah Muflahi, who witnessed the shooting, said Sterling didn't have a weapon, but that he saw one removed from his pocket after he was killed.

The officers have been placed on administrative leave, which is standard protocol.

The U.S. Department of Justice said it has launched a civil rights investigation into Sterling's death.