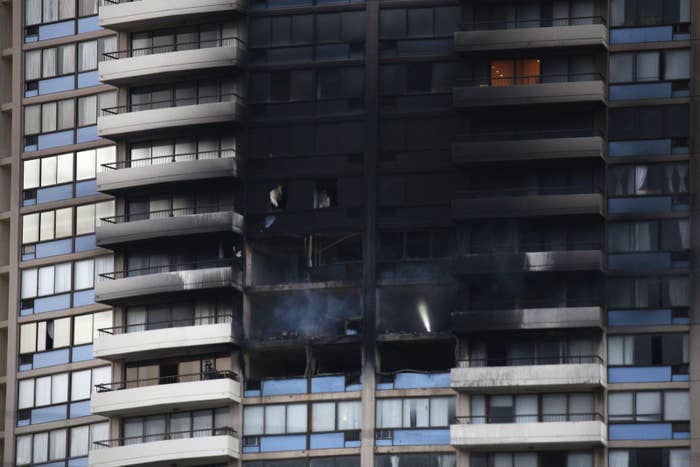 Honolulu Mayor Kirk Caldwell signed two bills Thursday that offer financial incentives to upgrade sprinkler systems in older high-rise buildings.

The passage of the bills comes a year after a fire in a high-rise building without sprinklers killed three people and injured 12 others. Three days after the deadly blaze, the mayor introduced legislation that would require fire sprinkler systems in all residential high-rise buildings.
Instead, the two bills approved by the City Council last month and signed Thursday offer breaks on taxes and fees related to installing automated sprinkler systems.
In a press conference Thursday, the mayor said he still hoped that lawmakers would be able to pass his original bill to require high-rise buildings to have automatic sprinklers.
"Without a requirement, I think ... we will be talking about this again ... after another tragic fire," Caldwell said. "We have had a few ... and I don't want to have it happen again and I know others don't either."
The Marco Polo building was constructed in 1971 and Honolulu didn't begin requiring residential high-rise sprinklers until 1974.

Honolulu Fire Chief Manuel Neves said that the blaze would have been contained to the unit where it started if there had been sprinklers in the 36-story building. The fire started on the 26th floor, before quickly spreading to the 27th and 28th floors.
None of the victims lived in the unit where the blaze started, the fire department said.
The same building also caught on fire in January 2013, causing over $1 million in damage to two apartments, but did not cause injuries.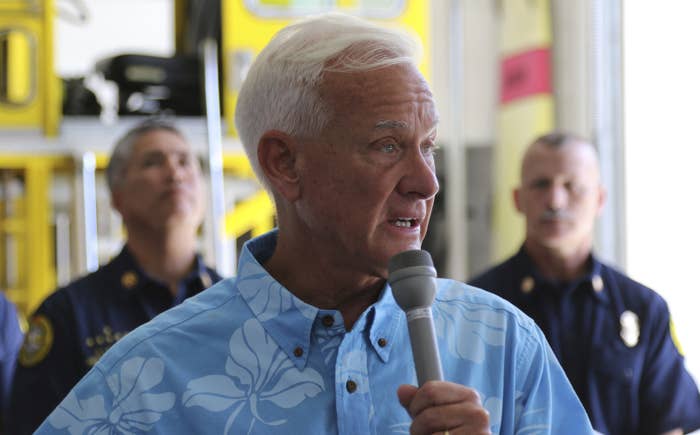 The mayor says there are 368 high-rise buildings or about 40,000 units on Oahu that currently do not have a fire-sprinkler system.

After the legislation making it mandatory to retrofit older buildings was introduced, City Council heard from hundreds of condo representatives and homeowners who gave testimony saying that it would cost too much, Hawaii News Now reported.
An estimate conducted after the 2013 fire at the Marco Polo said it would cost about $4.5 million, or roughly $9,000 per unit, to install automatic sprinklers throughout the building.

The Marco Polo building has 568 apartments and most units cost at least $500,000, according to Zillow.
The first bill signed Thursday gives condominium and apartment owners who live in their unit a $2,000 tax credit if they pay to install sprinklers in their own space or in the building's common areas.
The second bill waives a fee that would typically be paid to the city to review plans and approve permits to install automated sprinklers.

Other states and counties have struggled to pass laws mandating automatic sprinkler systems, despite safety recommendations made in 2008 that every new home should have fire sprinklers. A 2016 report in ProPublica said this is due in part to an aggressive housing industry that has poured money into lobbying against it.

Only California, Maryland, and Washington, DC, require that new homes be built with fire sprinkler systems.