UPDATE — 12:17 p.m. ET: Vikings' owners said that Peterson will remain on the exempt list until his legal matters are resolved.
In a press conference Wednesday, the team's co-owner Zygi Wilf said, "We made a mistake and we needed to get this right."
The owners said they supported Peterson and called him an "unselfish person" for stepping back and giving the team an opportunity to focus on football. They also said the team has a long-standing record of being supportive of children and youth.
UPDATE — 11:54 a.m. ET: Nike suspended its contract with Peterson.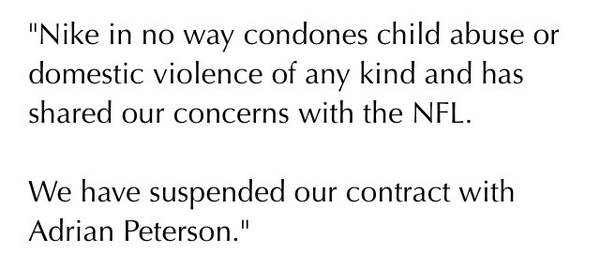 UPDATE — Sept. 17, 10:27 p.m. ET: The NFLPA issued a statement saying Peterson "has made a decision to take a voluntary leave with pay to take care of his personal and legal issues."
The statement said, "The NFLPA and NFL worked with Adrian and the Minnesota Vikings to resolve this unique situation. We support this decision and hope the best for him and his family."
This has been an ongoing and deliberate process since last Friday's news. In conversations with the NFL over the last two days, the Vikings advised the League of the team's decision to revisit the situation regarding Adrian Peterson. In response, the League informed the team of the option to place Adrian on the Exempt/Commissioner's Permission list, which will require that Adrian remain away from all team activities while allowing him to take care of his personal situation until the legal proceedings are resolved. After giving the situation additional thought, we have decided this is the appropriate course of action for the organization and for Adrian. We are always focused on trying to make the right decision as an organization. We embrace our role - and the responsibilities that go with it – as a leader in the community, as a business partner and as an organization that can build bridges with our fans and positively impact this great region. We appreciate and value the input we have received from our fans, our partners and the community. While we were trying to make a balanced decision yesterday, after further reflection we have concluded that this resolution is best for the Vikings and for Adrian. We want to be clear: we have a strong stance regarding the protection and welfare of children, and we want to be sure we get this right. At the same time we want to express our support for Adrian and acknowledge his seven-plus years of outstanding commitment to this organization and this community. Adrian emphasized his desire to avoid further distraction to his teammates and coaches while focusing on his current situation; this resolution accomplishes these objectives as well. We will support Adrian during this legal and personal process, but we firmly believe and realize this is the right decision. We hope that all of our fans can respect the process that we have gone through to reach this final decision.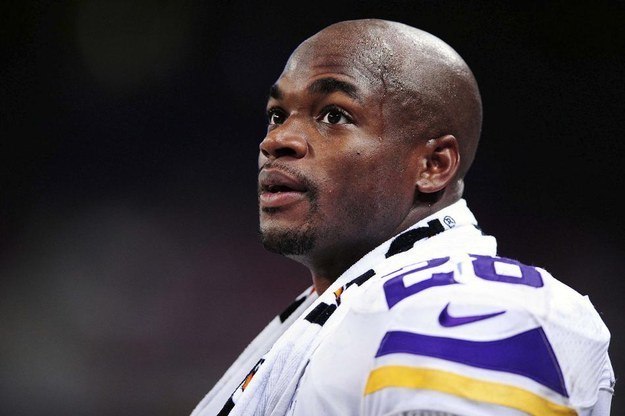 Minnesota Vikings running back Adrian Peterson, who was indicted on child abuse charges Friday for beating his son, has been accused of injuring another one of his children.
The incident allegedly took place last June while Peterson's 4-year-old son, who is from a different mother than the other alleged victim, was visiting him from out of state at his gated home in Texas, a new report from KHOU-TV reveals.
Peterson allegedly sent a photo to the boy's mom via text, which showed a wound covered in bandages on the 4-year-old's head. Another photo taken a few weeks later revealed a scar above the boy's right eye.
In the alleged text conversation, Peterson said his 4-year-old son received the beating because he was swearing at a sibling. Peterson also said the injury to his son's head was from hitting the car seat, during "a whoopin' in the car." The NFL star did not answer the mother's question about what he hit the 4-year-old with, KHOU reported, but Peterson did say, "I felt so bad. But he did it his self."
The boy's mother filed a report with Child Protective Services over the beating, but charges were never pressed.
"The allegation of another investigation into Adrian Peterson is simply not true," Peterson's attorney Rusty Hardin said in a statement Monday evening. "The allegation is more than one year old and authorities took no action. An adult witness admittedly insists Adrian did nothing inappropriate with his son."
In a separate incident reported on Friday, Peterson allegedly struck his son with a "switch" (a tree branch) and images of the child showed the wounds he allegedly suffered. Peterson said in a statement Monday that he was sorry "about the hurt I have brought to my child," but maintains he was disciplining his son. He was indicted on Friday for child abuse by a Montgomery, Texas, grand jury.
The NFL announced earlier Monday that Peterson would play in Sunday's game.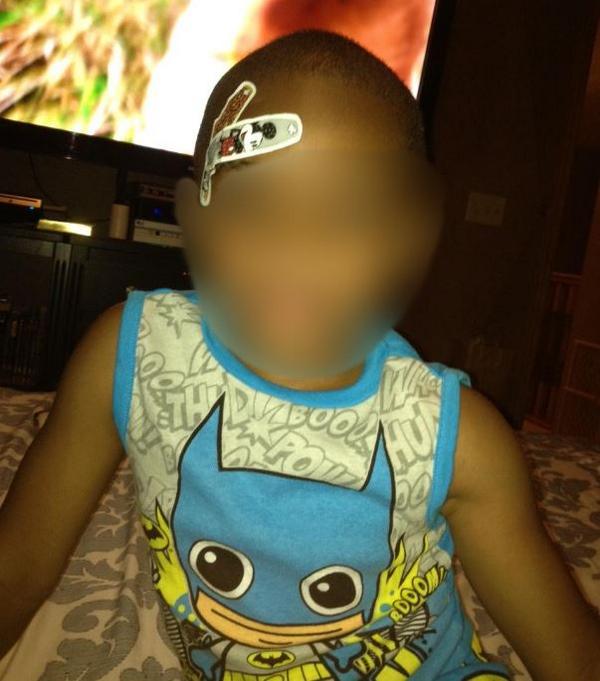 Radisson takes this matter very seriously particularly in light of our long-standing commitment to the protection of children. We are closely following the situation and effective immediately, Radisson is suspending its limited sponsorship of the Minnesota Vikings while we evaluate the facts and circumstances.
Radisson's sponsorship includes a press banner that is used during news conferences, and was behind Vikings general manager Rick Spielman on Monday, when he announced Peterson would be reinstated.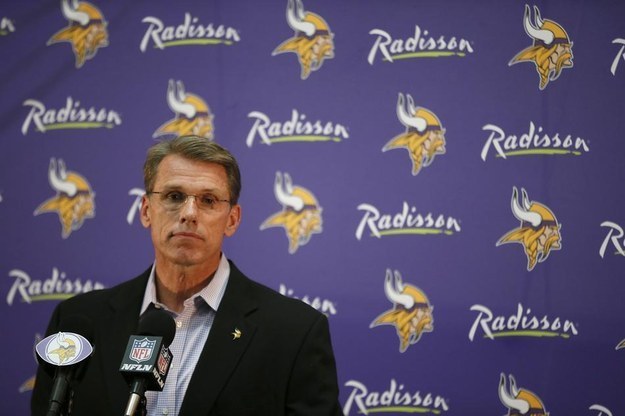 As part of the information we have gathered throughout this process, we were made aware of an allegation from 2013 in which authorities took no action against Adrian. We will defer any further questions to Adrian's attorney Rusty Hardin.