Ever since news broke about the sexual assault allegations against media mogul Harvey Weinstein, women have been coming forward with their own stories about harassment and mistreatment.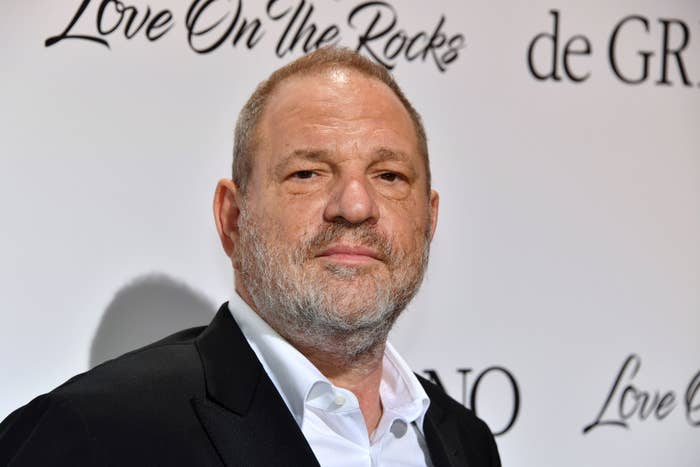 On Friday, actor Mayim Bialik, known for her starring role on the 1990s sitcom Blossom and more recently for playing a neuroscientist in The Big Bang Theory, added her voice to the chorus in a New York Times op-ed — and people had very strong feelings about what she had to say.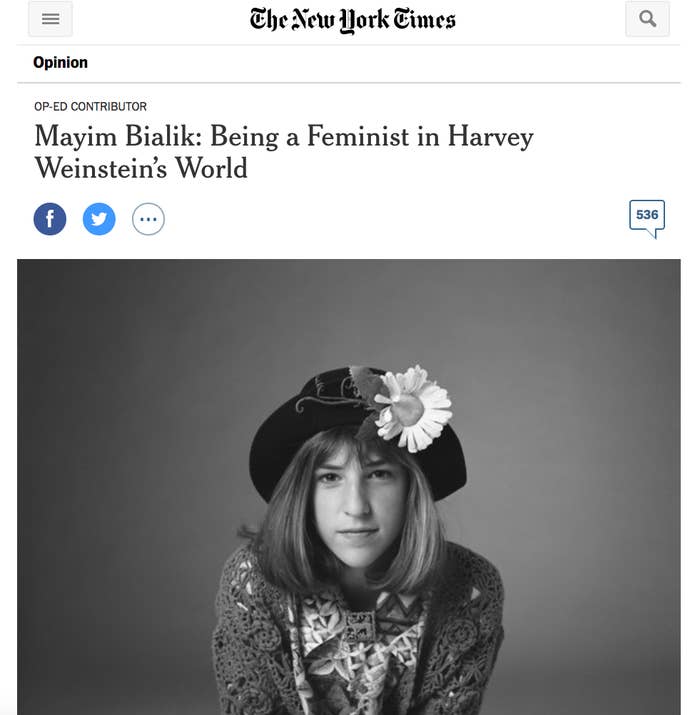 Many people, including other celebrities, took to social media to slam the actor's assertion that women need to dress modestly or reserve their "sexual self" for private situations.
Model Emily Ratajkowski accused Bialik of victim blaming.
Actor Gabrielle Union took to Twitter to take down the idea that dressing modestly would have saved her from being raped.
Actor Patricia Arquette, who has accused Weinstein of harassment, said she was sexually assaulted as a 12-year-old. "I have to say I was dressed non provocatively," she tweeted.
Others took particular issue with Bialik's suggestion that harassment is tied to how a woman dresses. Even "friends in niqab," one woman tweeted, "get harassed."
People noted that "people who look, dress all kinds of ways are also sexually assaulted or harassed."
And that "you don't have to be hot to get sexually assaulted."
Still, Bialik's op-ed had a few supporters. Author Anne Lamott called it the "the best thing in DAYS."
Others said Bialik's views were relatable.
Bialik addressed the backlash Sunday in a Twitter post, saying that her words had been taken out of context by a "bunch of people." Taking issue with the accusations that her piece amounted to victim blaming, she wrote: "Anyone who knows me and my feminism knows that's absurd and not at all what this piece was about. It's so sad how vicious people are being when I basically live to make things better for women."
Three days later, Bialik shared a new response to the backlash, which made it very clear it would be an apology note and ended with a hope that people could forgive her.
"Let me say clearly and explicitly that I am very sorry," Bialik said in statement posted on Twitter. "What you wear and how you behave does not provide any protection from assault, nor does the way you dress or act in any way make you responsible for being assaulted; you are never responsible for being assaulted."