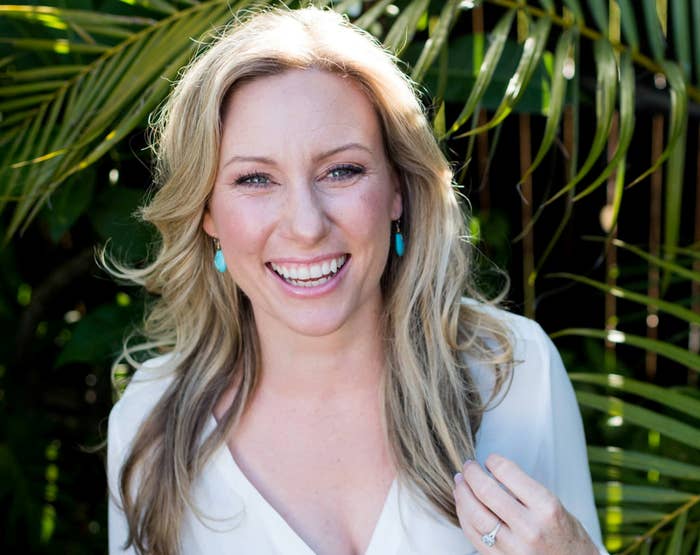 Moments before a Minneapolis police officer fatally shot Justine Damond, a woman "slapped" a police vehicle while officers were sitting inside, according to a search warrant released Monday.

The officers were responding on July 15 to a 911 call from Damond, who reported hearing something in a nearby alley, possibly a sexual assault. She called 911 again about 10 minutes after her initial call to find out when officers would arrive and was waiting outside in her pajamas for police to arrive when she was killed.
Damond, a 40-year-old Australian yoga and meditation teacher who was engaged to be married, was shot in her abdomen and died from the wound about 20 minutes later.
The warrant filed Monday in Hennepin County District Court by the Minnesota Bureau of Criminal Apprehension and obtained by BuzzFeed News said that when officers arrived "a female 'slaps' the back of the patrol squad." It does not specify who the woman is, but Damond was shot moments later by officer Mohamed Noor, who was a passenger inside the SUV squad car.
"Upon police arrival, a female 'slaps' the back of the patrol squad," the warrant states. "After that, it is unknown to BCA agents what exactly happened, but the female became deceased in the alley."
Matthew Harrity, the other officer in the vehicle, has previously said he heard a "loud sound" before Noor used his handgun to open fire across him in the driver's seat, striking Damond.
The search of the shooting scene came seven hours after the shooting of Damond. A cell phone found near Damond's body and fingerprints from the back of the vehicle were submitted as evidence.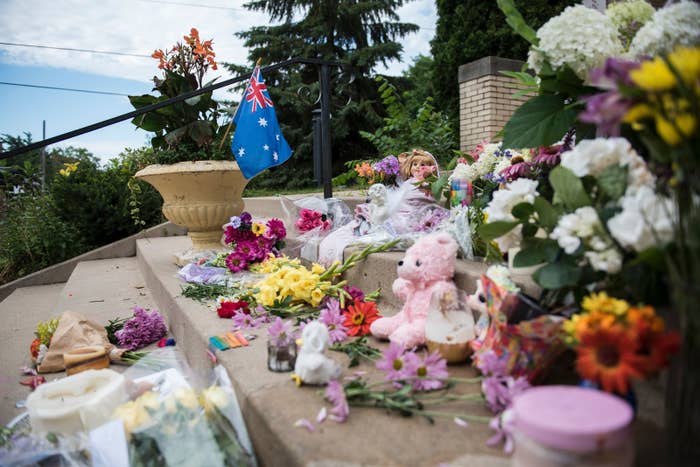 Noor was placed on paid leave after the shooting but has declined to speak with investigators.
Police body cameras as well as the squad car camera were turned off at the time of the shooting. There was one witness to the incident who has spoken to the BCA.
The death of Damond has gained international attention and led to the resignation last week of Police Chief Janeé Harteau at the request of Mayor Betsy Hodges. On Saturday, Hodges appointed Assistant Police Chief Medaria Arradondo as acting chief.