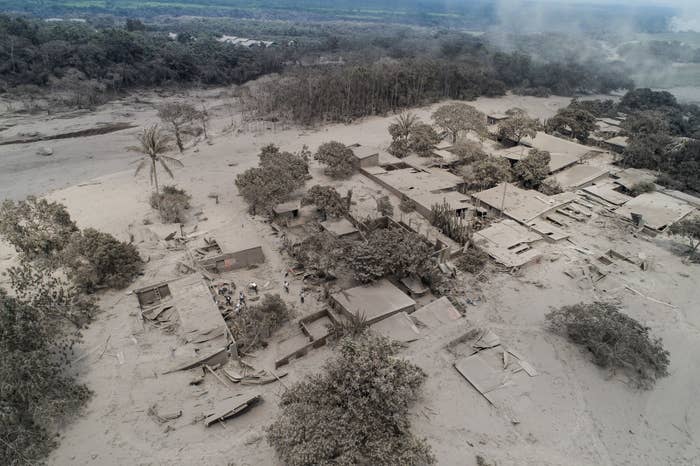 Another 10 bodies were recovered by emergency crews in Guatemala Thursday, bringing the death toll from the deadly Fuego volcano eruption to 109 people, officials with the country's National Forensic Sciences Institute said.

Most of the dead came from the town of Hunapú, Escuintla, which sits on the southeast base of the volcano, where 72 bodies have been recovered since Sunday's explosion.
Still, officials feared the death toll could continue to rise with at least 197 reported missing as of Thursday morning. Another 46 are being treated at hospitals for injuries. Guatemala's Minister of Health, Carlos Soto Menegazzo, told reporters that three for the worst burn victims from the eruption had been flown to the US to be treated.
Authorities are still working to identify most of the dead, and officials said they may need to resort to DNA testing.
"It is very difficult for us to identify them because some of the dead lost their features or their fingerprints," due to the heat from the volcanic flow, Fanuel Garcia, director of the National Institute of Forensic Sciences, told reporters Monday. "We're going to have to resort to other methods."
On Thursday, Guatemala's prosecutor's office announced they would be conducting an investigation into the overall response to the eruption, to make sure all protocols were followed.
On Wednesday, Guatemala's disaster agency, CONRED, reported there was still hot material being spewed from the volcano, known as lahar, which was seen dragging tree trunks and rocks up to three meters wide.
As crews searching for survivors and victims near the volcano Tuesday were ordered to evacuate immediately when a new eruption began to again send hot ash and volcanic debris down the south side of the active volcano just after 2 p.m. local time.

Ash was expected to reach 6,000 meters above sea level as a result of this the second explosion, officials said, and the hot ash and volcanic material could reach communities near the volcano.
At least 1.7 million people across Guatemala are believed to have been affected by the explosion, government officials said, from debris and ash that has spewed from the active volcano. Dozens have been injured, and evacuations near the volcano have involved more than 3,000 people.
Among the dead were two children who were standing on a bridge watching the eruption when they were burned to death, according to the Associated Press. Another four people were killed when a house they were inside caught fire.

Government officials said several bodies were also recovered inside of a church near the Fuego volcano, and 18 bodies were found Sunday in the community of San Miguel Los Lotes, according to the AP.
On Monday, Guatemala's president declared a state of emergency; 800 officers from the national police force to help with rescue and recovery in communities near the volcano, Pablo Castillo, spokesman for the police force said in a statement.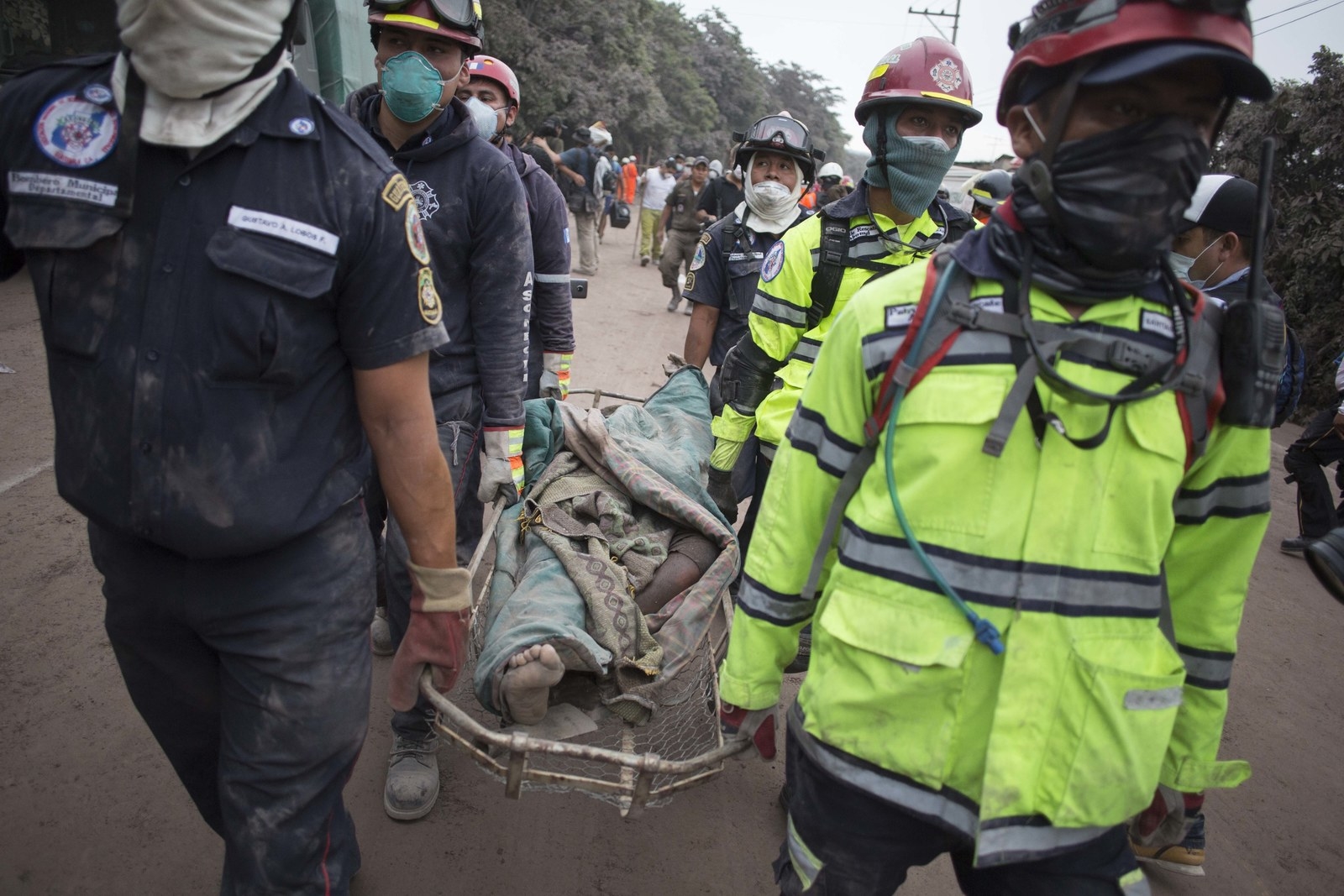 The volcano first exploded around noon on Sunday, blanketing nearby areas in ash and producing lava that began flowing down the mountain, where it destroyed several homes and cut off access to several areas. Some of the regions near the volcano reached temperatures of 90 to 300 degrees Fahrenheit, officials said during a press conference, making rescue efforts extremely dangerous.
Jose Luis Benito, Guatemala's Minister of Communication, Infrastructure and Housing, told reporters Tuesday rain is expected to fall on the affected communities in the coming days. Rescue crews expected flooding and debris flows in the area to make rescue efforts on the ground much harder.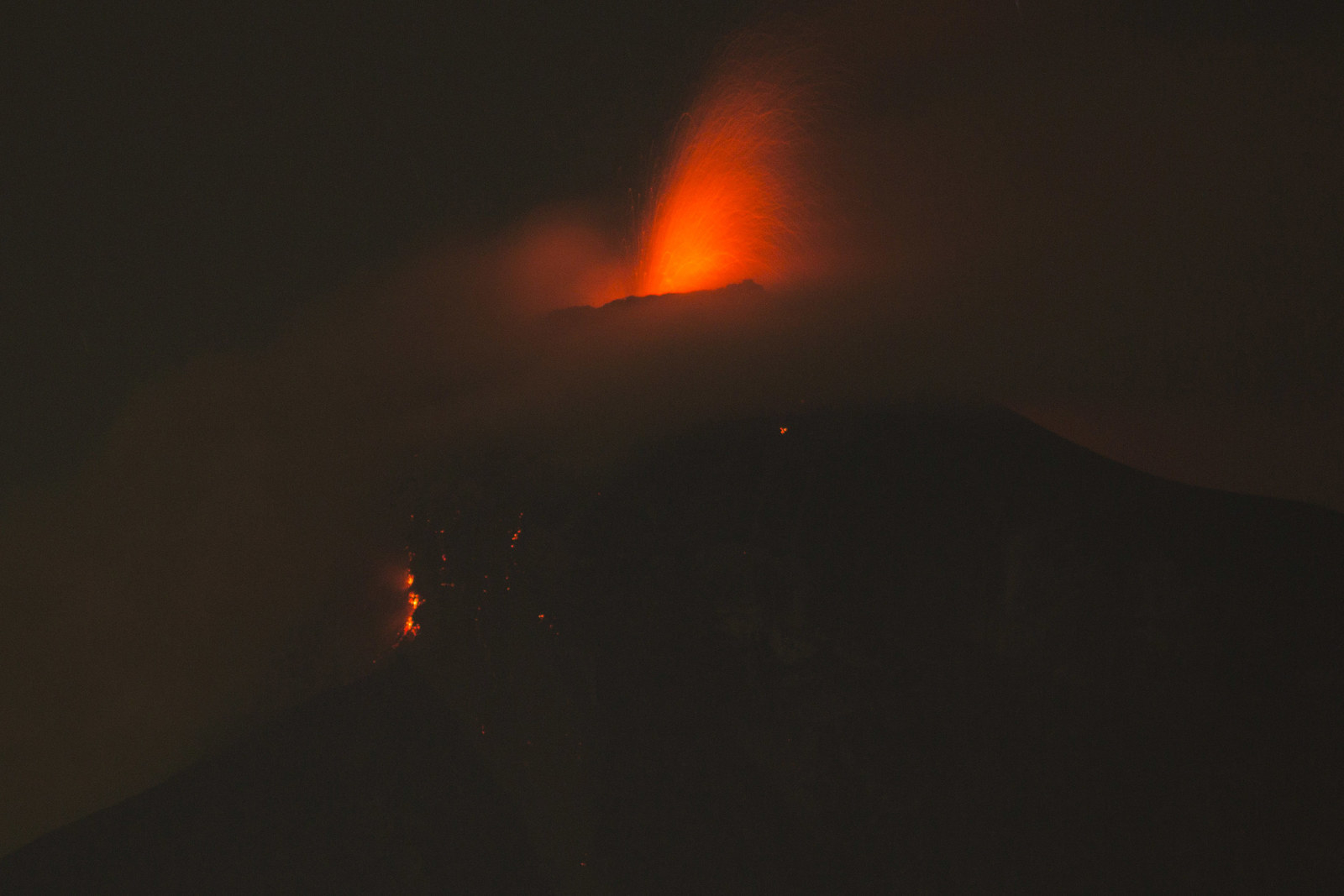 Guatemala is home to 37 volcanoes, but only four of them are active. Fuego volcano is located southwest of the capital city and is just 10 miles west of Antigua Guatemala, a famous tourist destination, which was blanketed in ash from the stratovolcano — a type of volcano known for its steep, conical shape and explosive eruptions. (Mount Saint Helens and Vesuvius, famous for its destruction of Pompeii, are well-known stratovolcanoes.)

In a statement Monday evening, US Secretary of State Mike Pompeo expressed condolences for the victims of Sunday's eruption, and said that the United States would provide assistance to those affected.
"Our Embassy in Guatemala is in touch with Guatemalan authorities and stands ready to support their efforts as needed. We express our steadfast support for the Guatemalan people during this difficult time," Pompeo added.