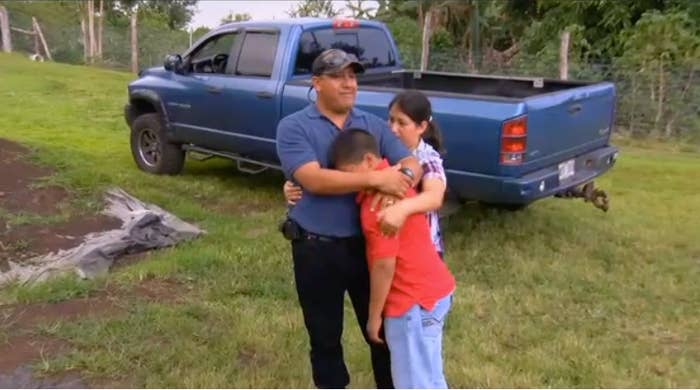 A well-known coffee farmer in Hawaii who had fought his deportation to Mexico said goodbye to his wife and three US-born children Friday, ahead of a final removal order.

Andres Magana Ortiz, 43, whose deportation fight was buoyed by his community in Hawaii and by support from the state's congressional delegation, voluntarily left the United States Friday after the Department of Homeland Security rejected a petition to grant him legal status because he is married to a US citizen, Hawaii News Now reported.

BuzzFeed News reached out to US Immigration and Customs Enforcement (ICE) for additional information, but did not immediately receive a response.
"We said our goodbyes at home. My dad decided it was better for my brother and my sister to not go all the way to the airport," Magana Ortiz' 20-year-old daughter, Victoria Magana Ledesma told the Honolulu Star Advertiser, referring to her younger siblings, who are 12 and 14.
"I don't feel like it's happening," Ledesma said. "After so much fight that we went through, for it to just end like this. I mean, it's not necessarily ending, but it is hard to see him go."

Magana Ortiz bought his flight from Hawaii's Kona airport to San Francisco, and then Houston, and finally to Morelia, Mexico, Ledesma told the Star Advertiser. Morelia is the nearest airport to the village Magana Ortiz left at age 15, when he moved to the US to live with his mother.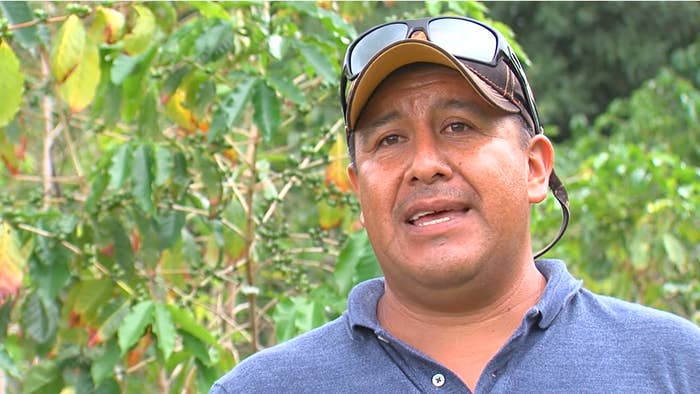 In 1989, Magana Ortiz crossed the border from Mexico, eventually making his way to Hawaii to work as a coffee farmer. He earned a reputation as a respected businessman in Kona, leasing 20 acres of land and assisting 15 small farms. He also worked with the US Department of Agriculture to help fight the coffee berry borer, a pest that has devastated farms on the Big Island.
In 2011, under the Obama administration, ICE started deportation proceedings against Magana Ortiz, but he was granted a temporary stay in 2014. In March, as President Donald Trump's administration ramped up immigration enforcement efforts, he was ordered to leave again.

He was granted a 30-day stay from deportation last month, which ended Saturday at midnight.
"Very, very sad and very disappointed in many ways, but there's not much I can do," Magana Ortiz told Hawaii News Now at the airport, describing his feelings about leaving his family and life behind.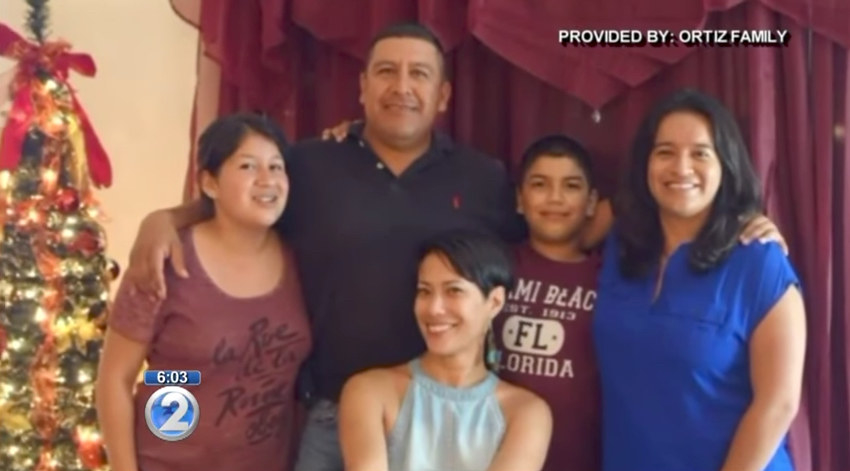 His deportation fight gained national attention after members of Hawaii's congressional delegation lobbied the Department of Homeland Security to reconsider his case, saying Magana Ortiz was working to gain legal status and had contributed significantly to the community.
And it garnered more headlines after 9th US Circuit Court of Appeals Judge Stephen Reinhardt called the deportation order "inhumane." In a May 30 opinion Reinhardt wrote that while he had no authority to block the deportation order, "the government's decision to remove Magana Ortiz shows that even the 'good hombres' are not safe."
"He will be returned to Mexico, having spent 28 years successfully building a life and family in this country," Reinhardt wrote. "The government forces us to participate in ripping apart a family."
It's not clear what will happen to Magana Ortiz now that he has returned to Mexico, but his daughter told the Star Advertiser that the family is "still fighting to get him back here."
As a US citizen, Ledesma can apply for an immigrant visa for her father after she turns 21 this August. However, in some cases, a deportation order can bar individuals from reentering the US for up to 10 years.
"You always see [immigration] situations happening to other people, but you never really imagine it actually happening to you," Ledesma told the Star Advertiser. "So many people are fighting for my dad and that has helped. And I thank everyone for that. But at the same time, it takes so much just for for one person who is a good citizen."