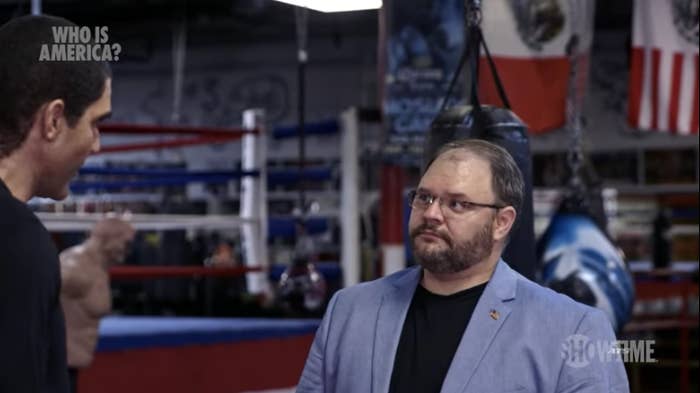 Republican Georgia state Rep. Jason Spencer said Tuesday that he would resign his office after facing mounting criticism for his appearance on the latest episode of Showtime's Who Is America?, in which he repeatedly shouted the n-word and dropped his pants.
In response to the footage, Georgia politicians from both sides of the aisle called for Spencer to step down, with the state's Republican governor, Nathan Deal, calling his behavior on the show "appalling and offensive," and Georgia House Speaker David Ralston condemning it as "reprehensible."
In a statement to the Atlanta Journal-Constitution Monday, the day after the episode aired, Spencer apologized for the "ridiculously ugly episode." But he also defended himself, saying that "Sacha Baron Cohen and his associates took advantage of my paralyzing fear that my family would be attacked."
Spencer apparently believed Baron Cohen's character, Col. Erran Morad, was an Israeli agent teaching him how to protect himself against terrorism.
By late Tuesday, however, the Republican lawmaker had informed Ralston in a letter that he would resign his seat in the Georgia House of Representatives effective July 31, Ralston's director of communications told BuzzFeed News.
Spencer, who had already lost his reelection bid this year, is the latest Republican duped by Baron Cohen's new Showtime series, which premiered earlier this month.
In one scene, in which the southeast Georgia lawmaker was supposedly being taught how to stop a terrorist during a hypothetical kidnapping, Baron Cohen instructed Spencer to attract attention to himself. "In America, there is one forbidden word," the comedian said, in character. "It is the n-word."
Spencer then screamed the racial slur four times before Baron Cohen stopped him, saying, "Are you crazy? The n-word is nooni! Not this word. This word is disgusting."
"Got it," Spencer replied.
During the final "lesson," Baron Cohen told Spencer to use his "buttocks to intimidate ISIS," because it will turn ISIS members into "homosexuals."
Spencer obliged, pulling down his pants and underwear, and chasing Baron Cohen around while yelling, "I'll touch you with my buttocks" and "America!"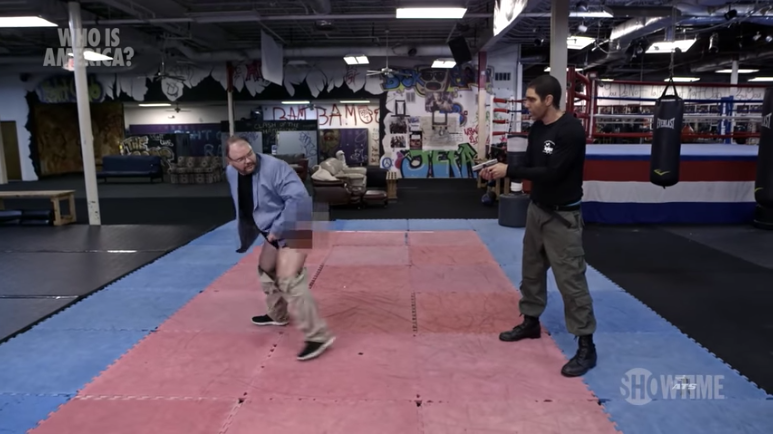 CORRECTION
Baron Cohen told Spencer, "The n-word is nooni." A previous version of this article mistranscribed the line.