A rare "super bloom" of wildflowers is happening right now in the Southern California desert and its said to be unlike anything seen in the area in nearly 20 years.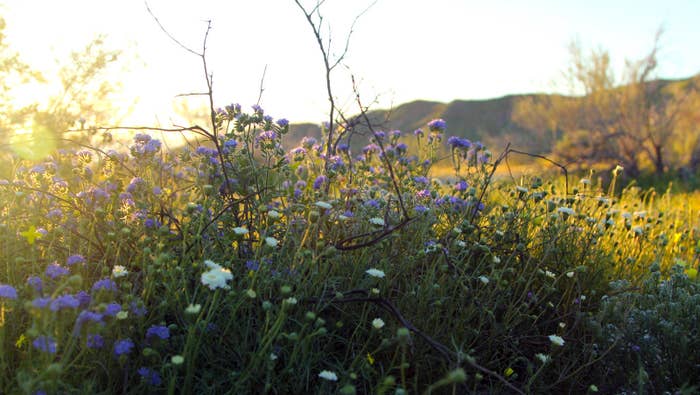 The flowers at Anza-Borrego Desert State Park and surrounding deserts have bloomed after an onslaught of rain in recent months, following years of extreme drought in the region.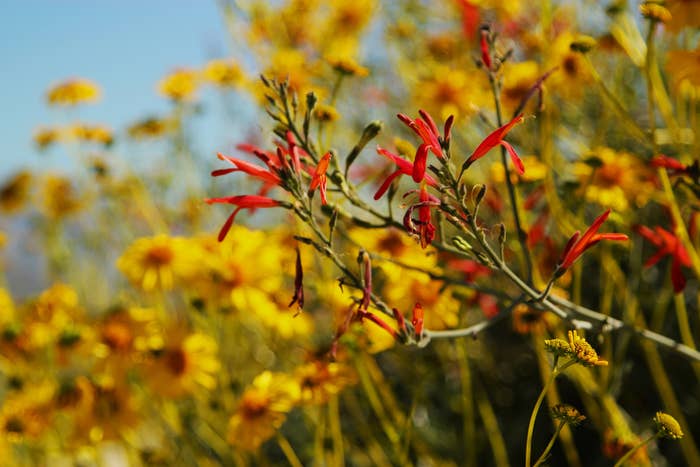 "Probably close to 6 inches of rain came in the last three months," Jim Dice, who is the Reserve Manager at the Anza-Borrego Desert Research Center, told BuzzFeed News.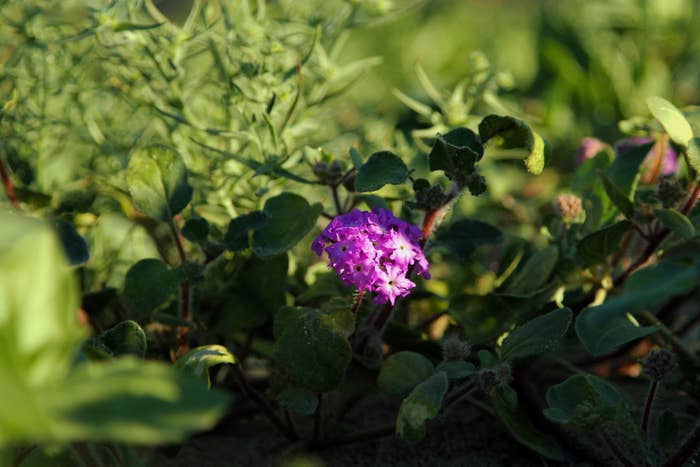 The last super bloom that was "bigger and better than this, but not by much," occurred back in 1998, according to Dice.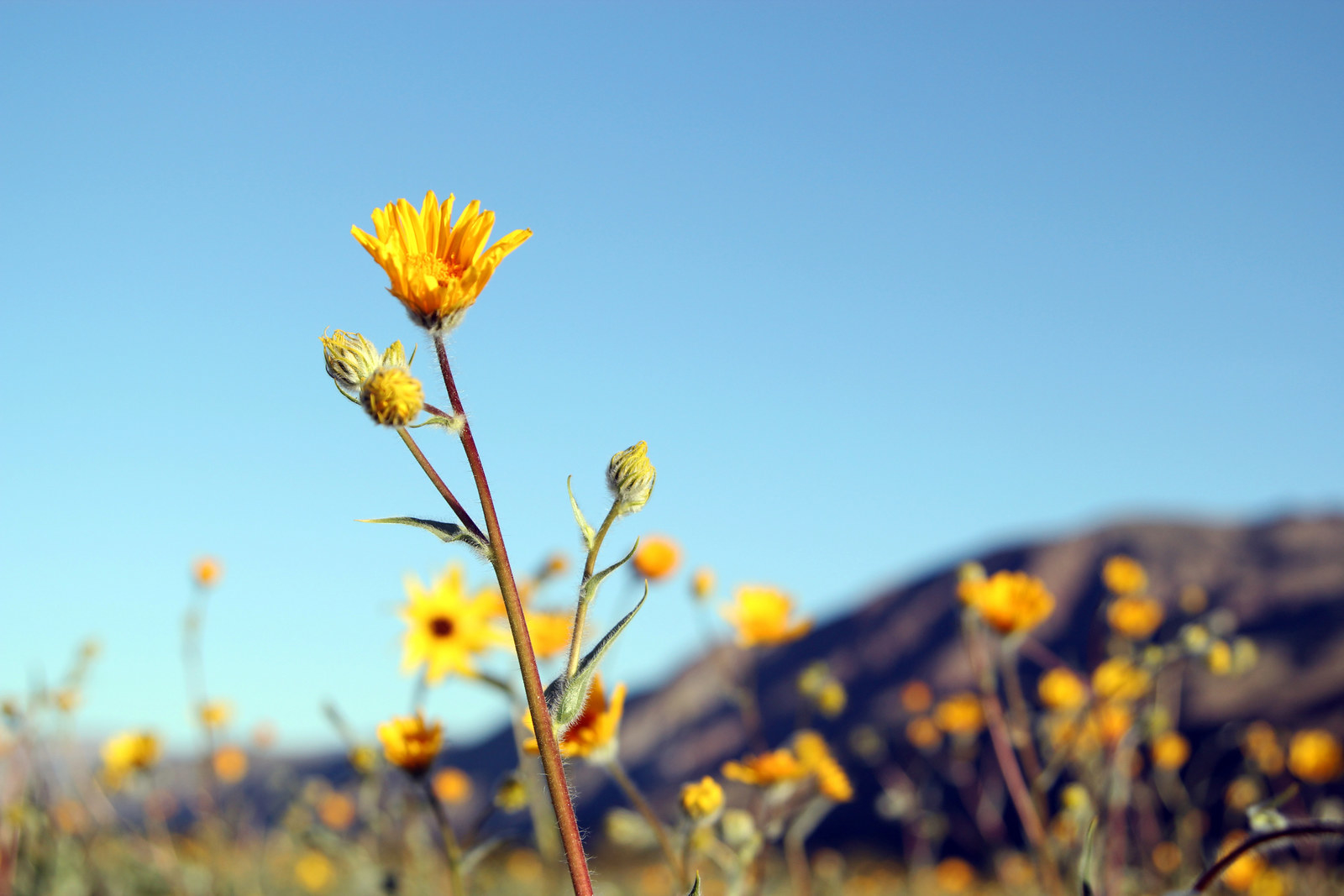 This super bloom is just starting, and flowers will continue to bloom in abundance at least through the month.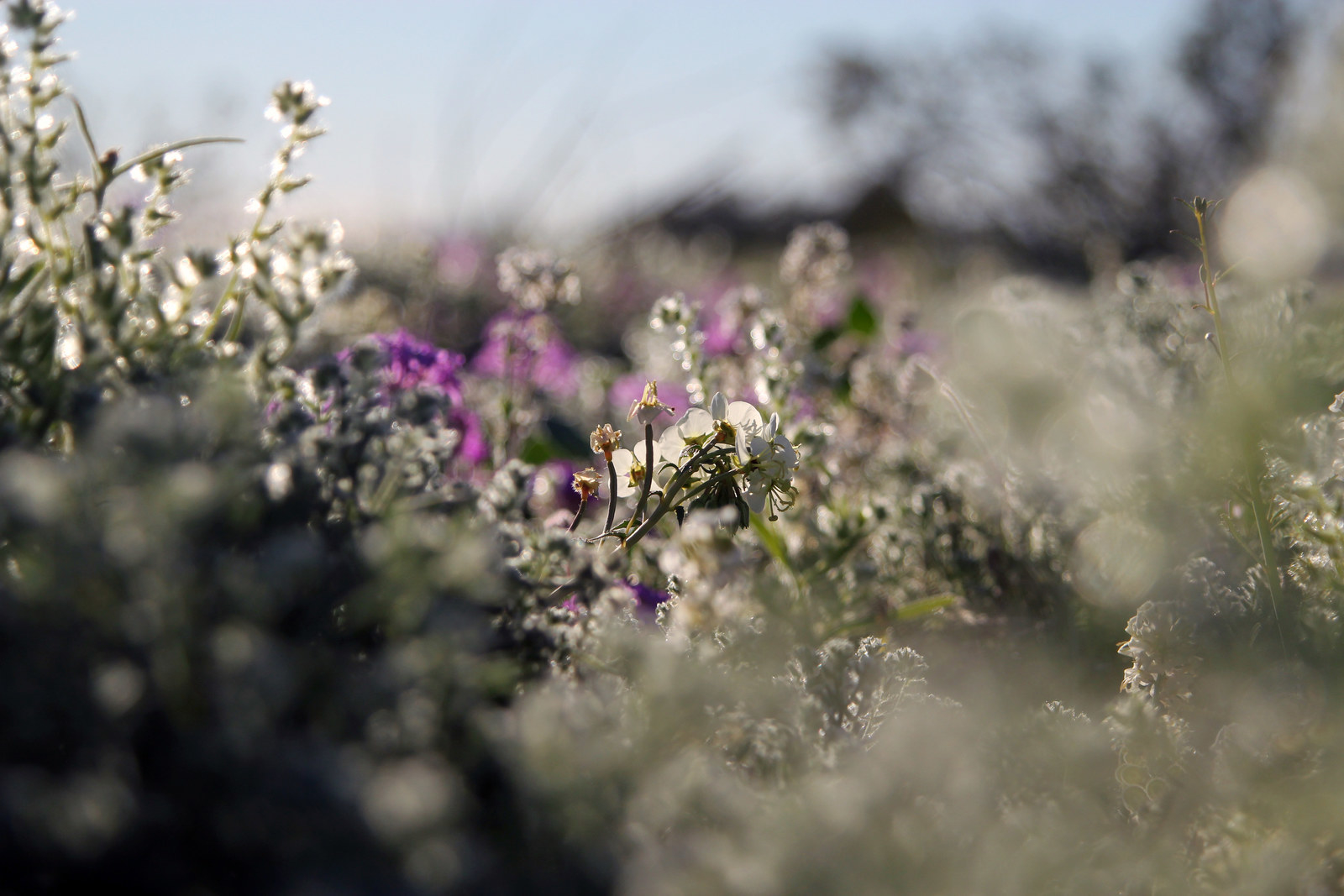 Right now, it's most common to see sand verbenas, dune evening primroses, brown eyed primroses, and desert sunflowers in bloom.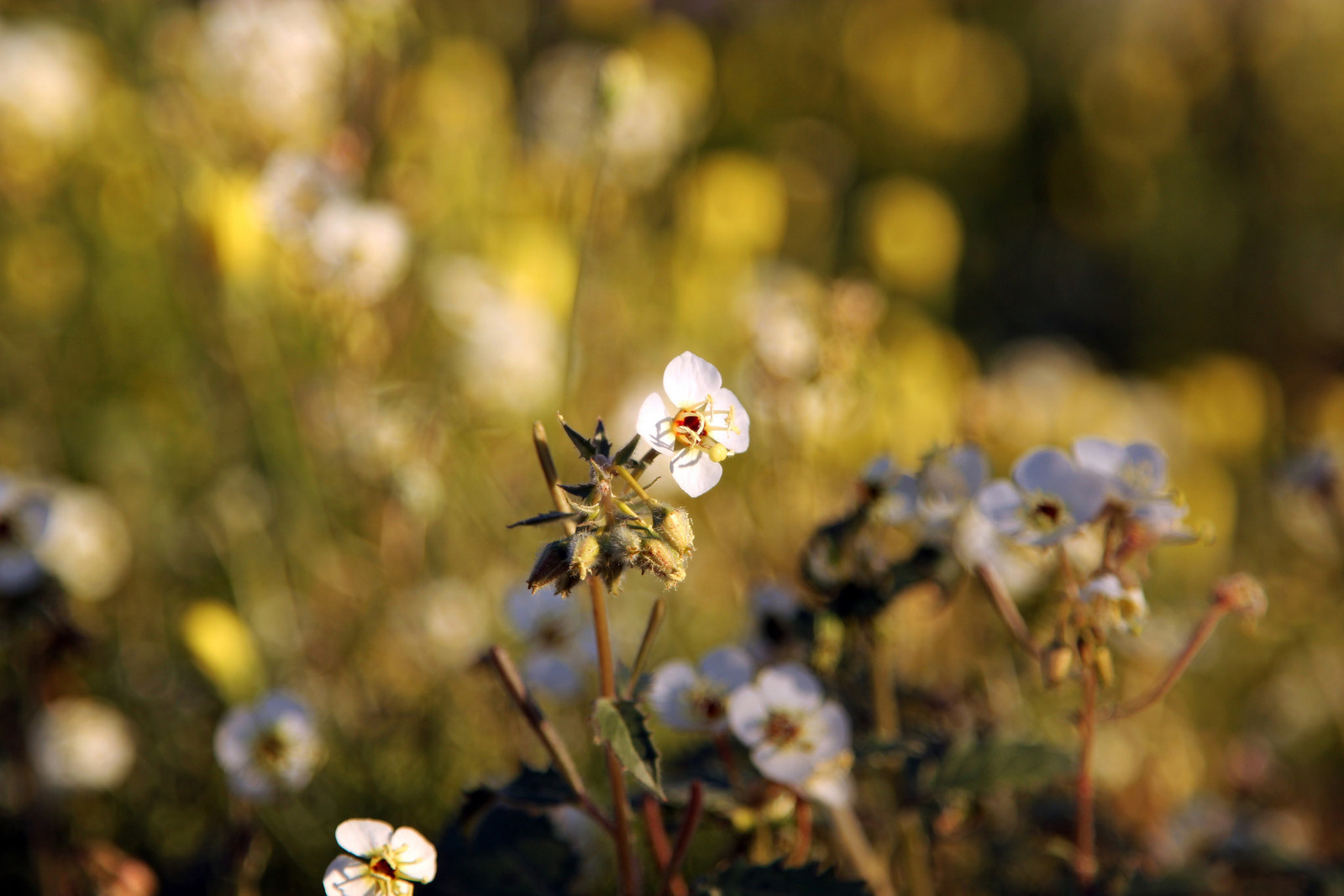 In bloom are also golden poppies, bigelow's monkeyflowers, phacelias, desert dandelions, and many other flowers.
"If it stays very hot like this, it might only go 10 or 12 more days," Dice said about the bloom. But depending on conditions it could last several more weeks.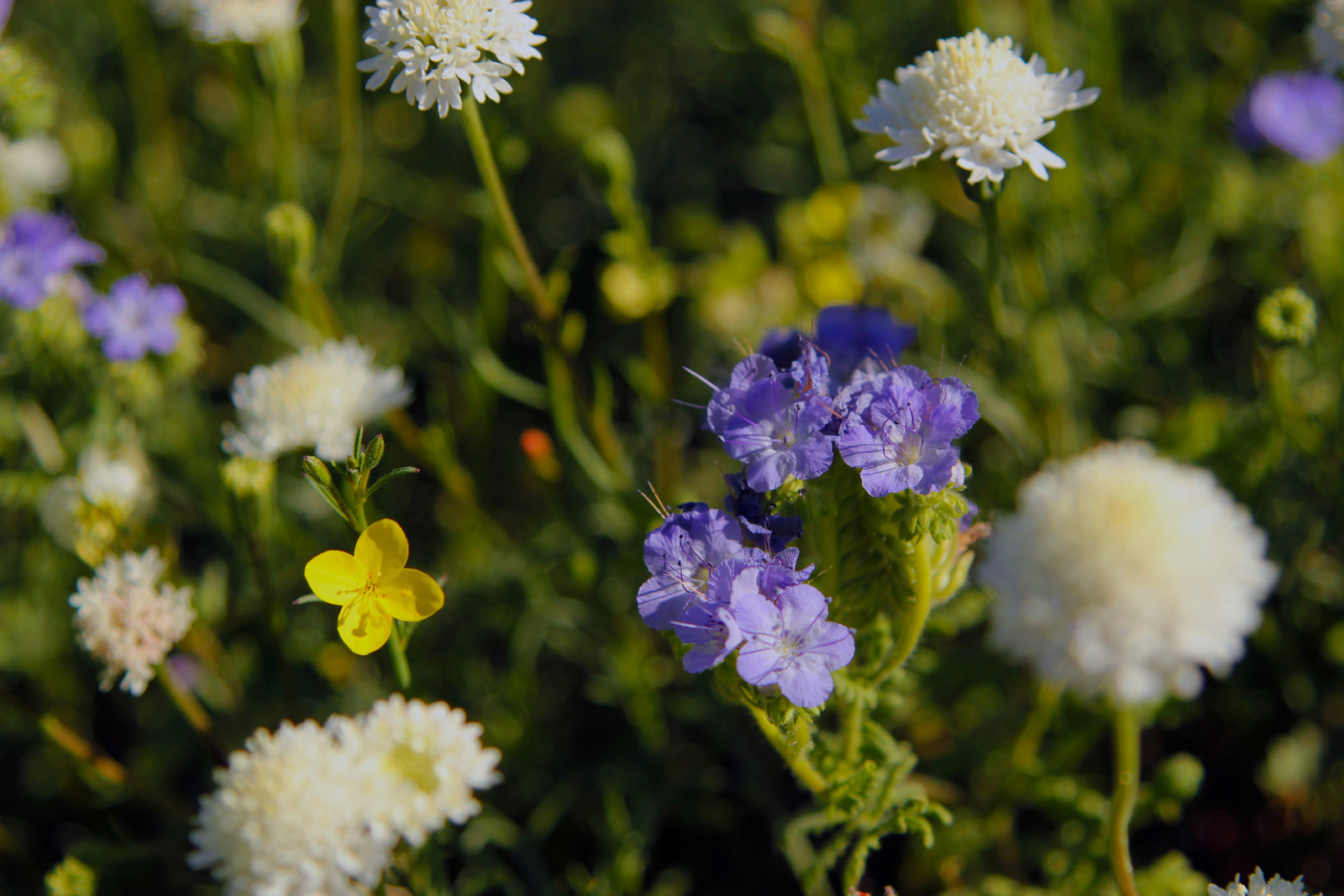 "The next thing will be the shrubs and cacti, which are also very colorful," Kathy Dice, who is the California State Park Superintendent, said to BuzzFeed News.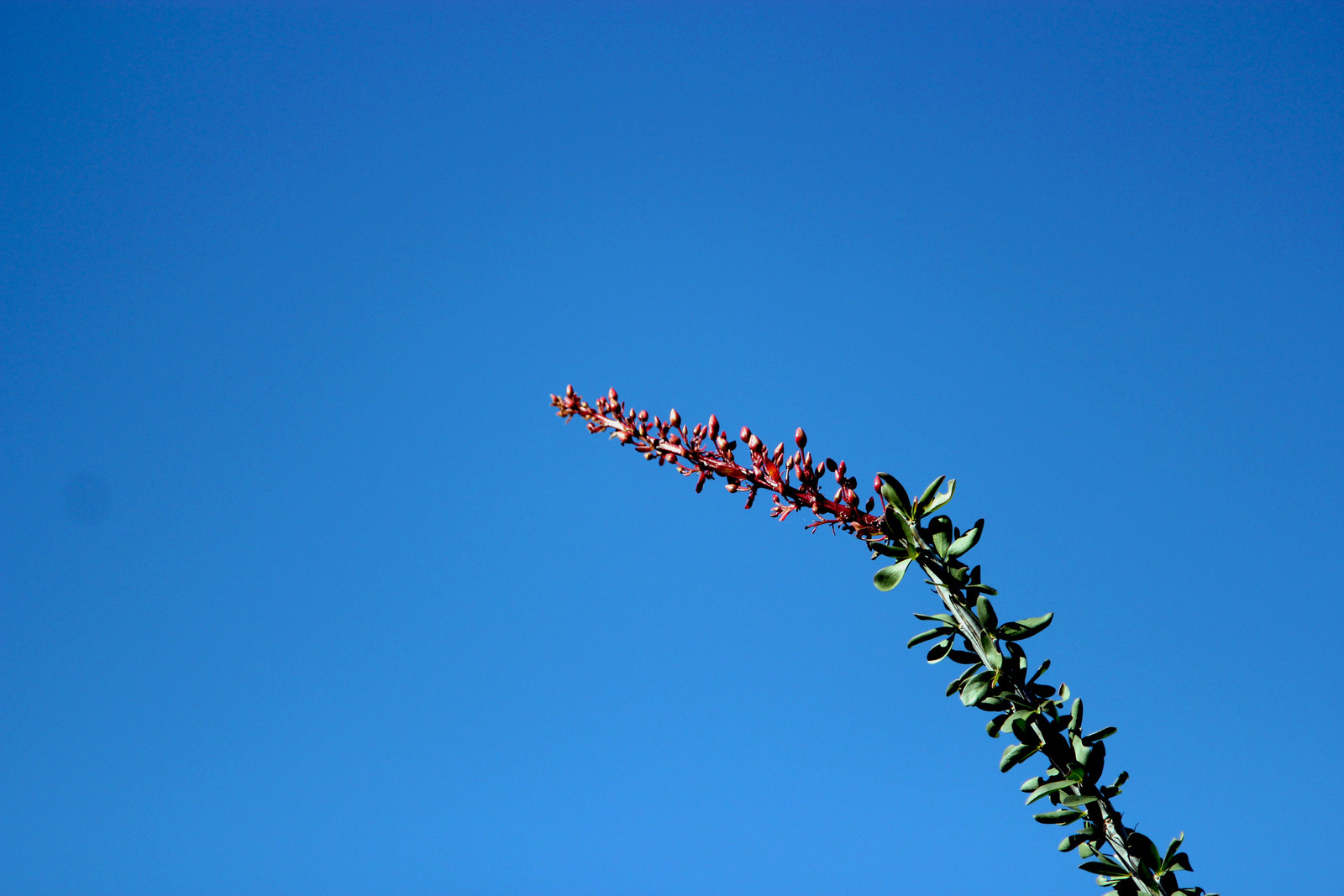 "They should look out for all of them, because people get stuck with their spines," Jim Dice joked about the cacti.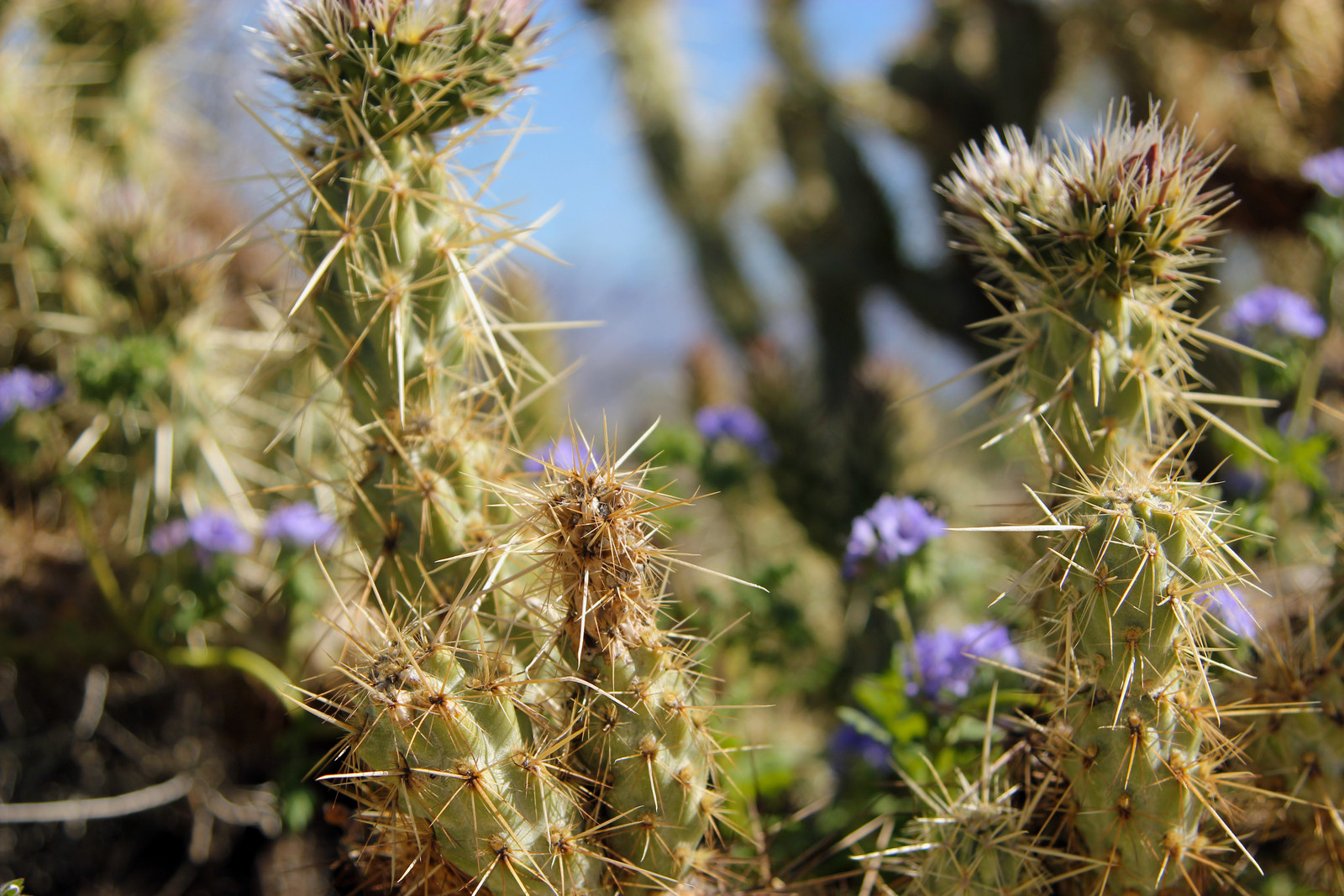 Attendance at the park has reached record levels since the super bloom started earlier this month.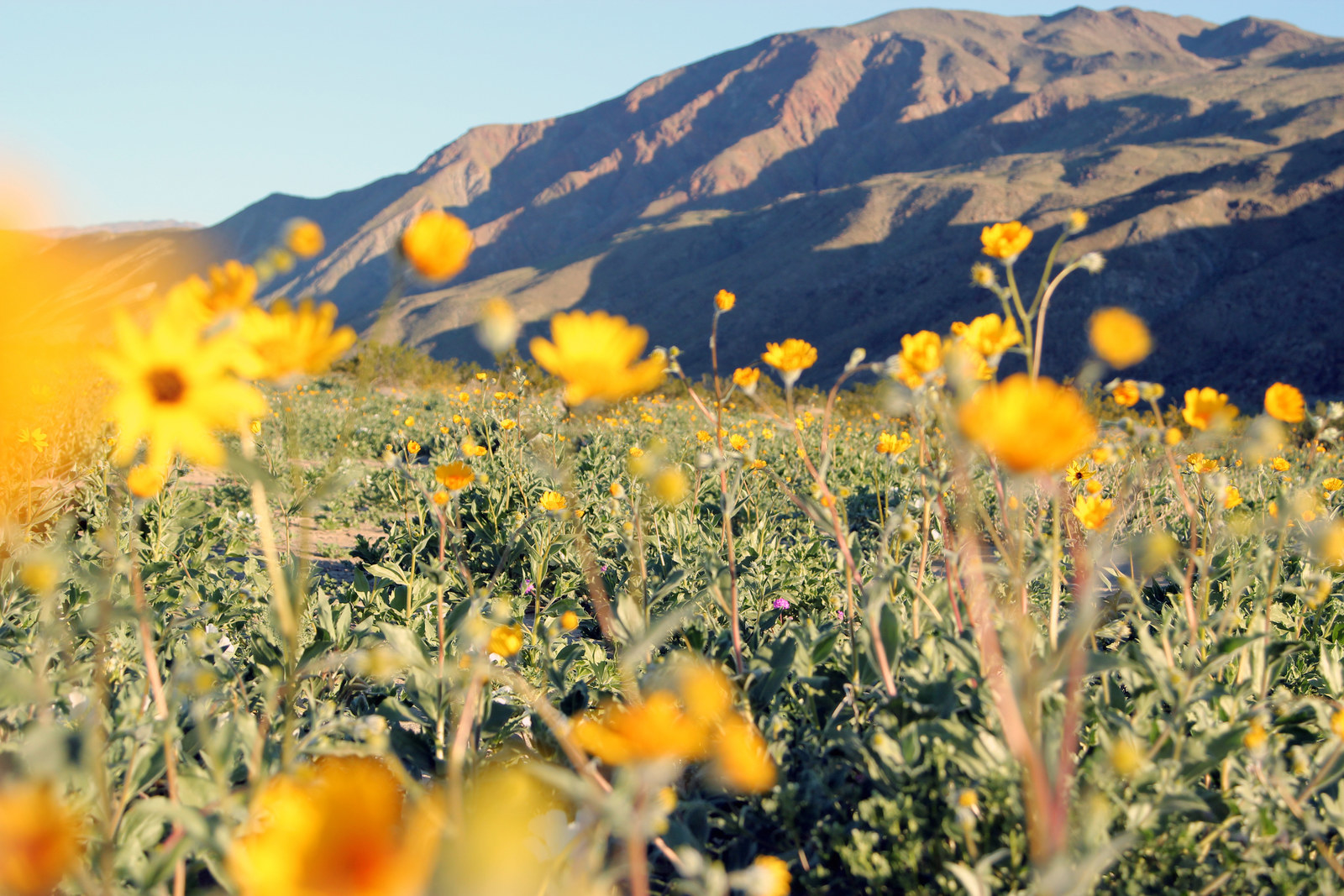 "If people are going to try to view the flowers, we recommend people try to come during the weekdays," Dice added. "Because the weekends are absolutely jammed."