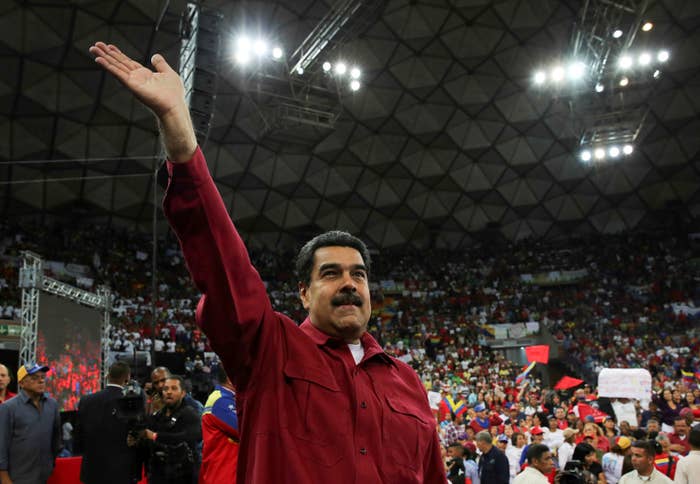 The helicopter was apparently stolen by Oscar Perez. In a video posted on social media Tuesday, Perez, who reports say is a police pilot, claims responsibility for the attack, standing in front of four armed, masked men.
Other pictures circulating online showed a man who appeared to be Perez piloting the blue police helicopter while a second man waved a banner that said "Art. 350, Libertad."
Despite Perez's claims, it was not immediately clear whether the attackers had any support. And by the end of the night, Maduro's government seemed to remain firmly in power.
video-cdn.buzzfeed.com
News of the helicopter attack, and the subsequent mobilization of national security forces, immediately prompted a flood of rumors across Venezuelan social media. Some of Maduro's opponents accused the president of having orchestrated the attack to justify a crackdown on anti-government protesters.
Adding to the intrigue, Perez is also reportedly an actor, having co-produced and starred in the 2015 Venezuelan action film Suspended Death, in which he played an intelligence agent rescuing a kidnapped businessman, according to Reuters.