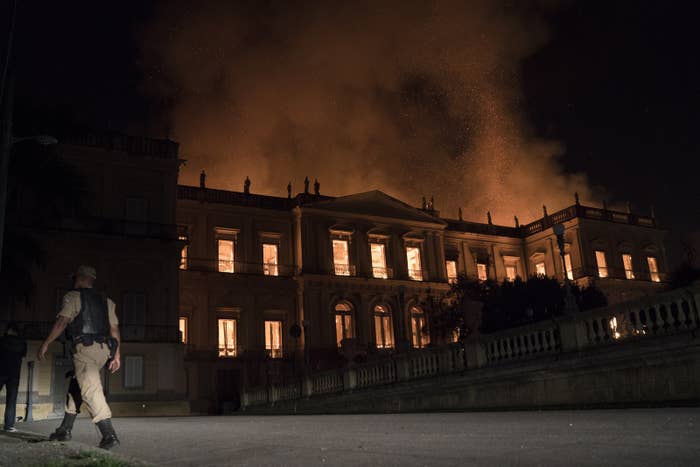 A massive fire lit up Brazil's 200-year-old National Museum in Rio de Janeiro on Sunday night, destroying the millions of objects that it housed, including some of the first fossils found in the country.
The museum, known as the Museu Nacional, was home to Portuguese royalty until 1892, when it became one of the largest museums of natural history in the Americas. It housed artifacts from all over the world and covered topics like anthropology, archaeology, and paleontology.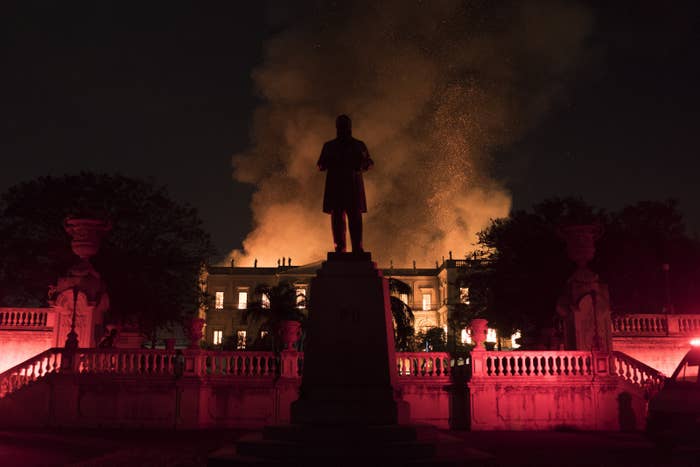 The fire started around 7:30 p.m. on Sunday, after the museum had closed, according to the Associated Press. It wasn't clear how it started. There were no reports of injuries or deaths.
About 80 firefighters were working to put out the blaze Sunday night, and around midnight officials said it was almost under control. In images posted by news outlets in Brazil, the museum appeared to have been completely destroyed.
Roberto Robadey, a spokesperson for the fire department, told the AP that firefighters had a slow start putting out the fire because the two hydrants near the museum were not working, and they had to have trucks collect water from a nearby lake.
He added that, with the help of museum staff, some of the items had been saved.
"We were able to remove a lot of things from inside with the help of workers of the museum," Robadey said.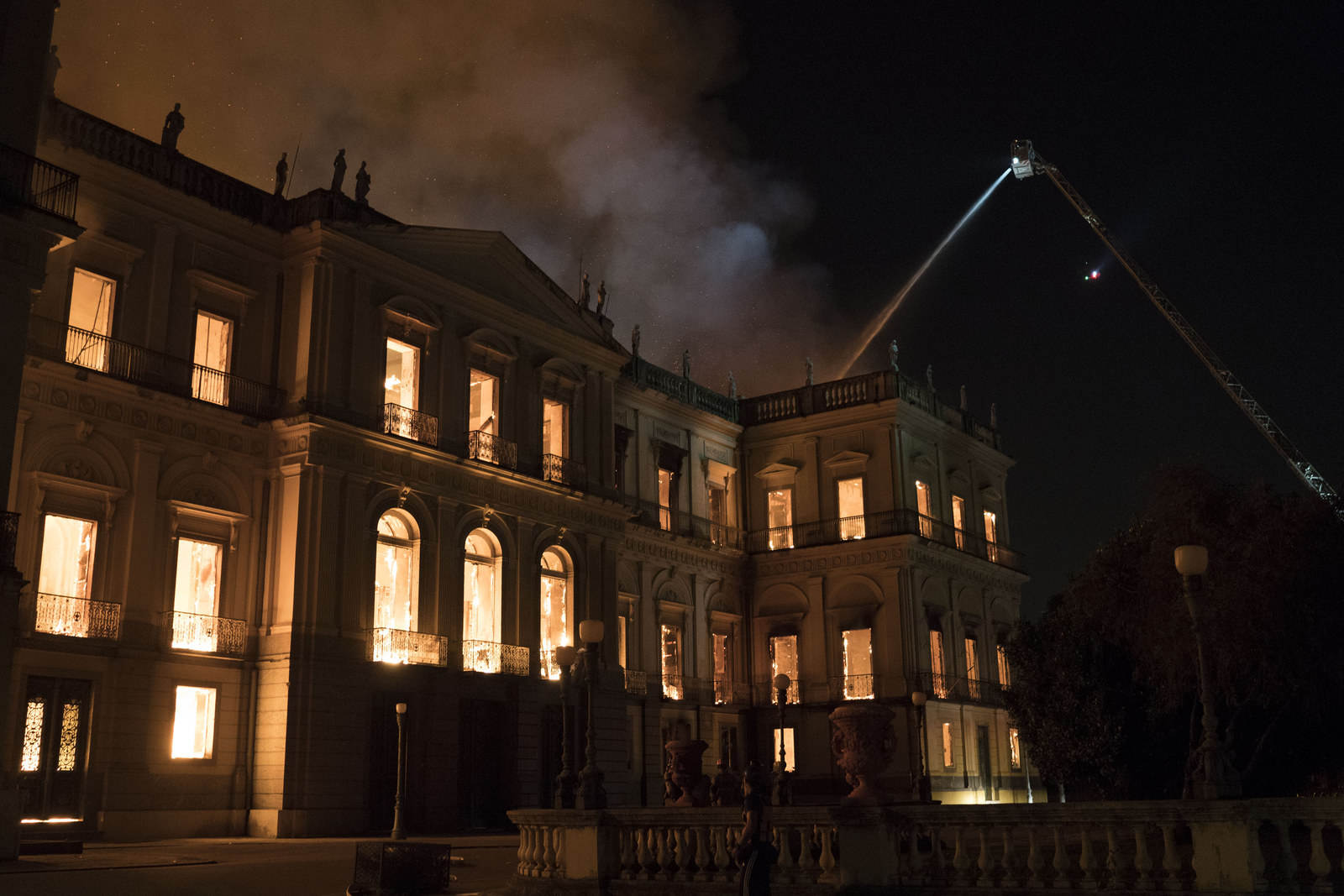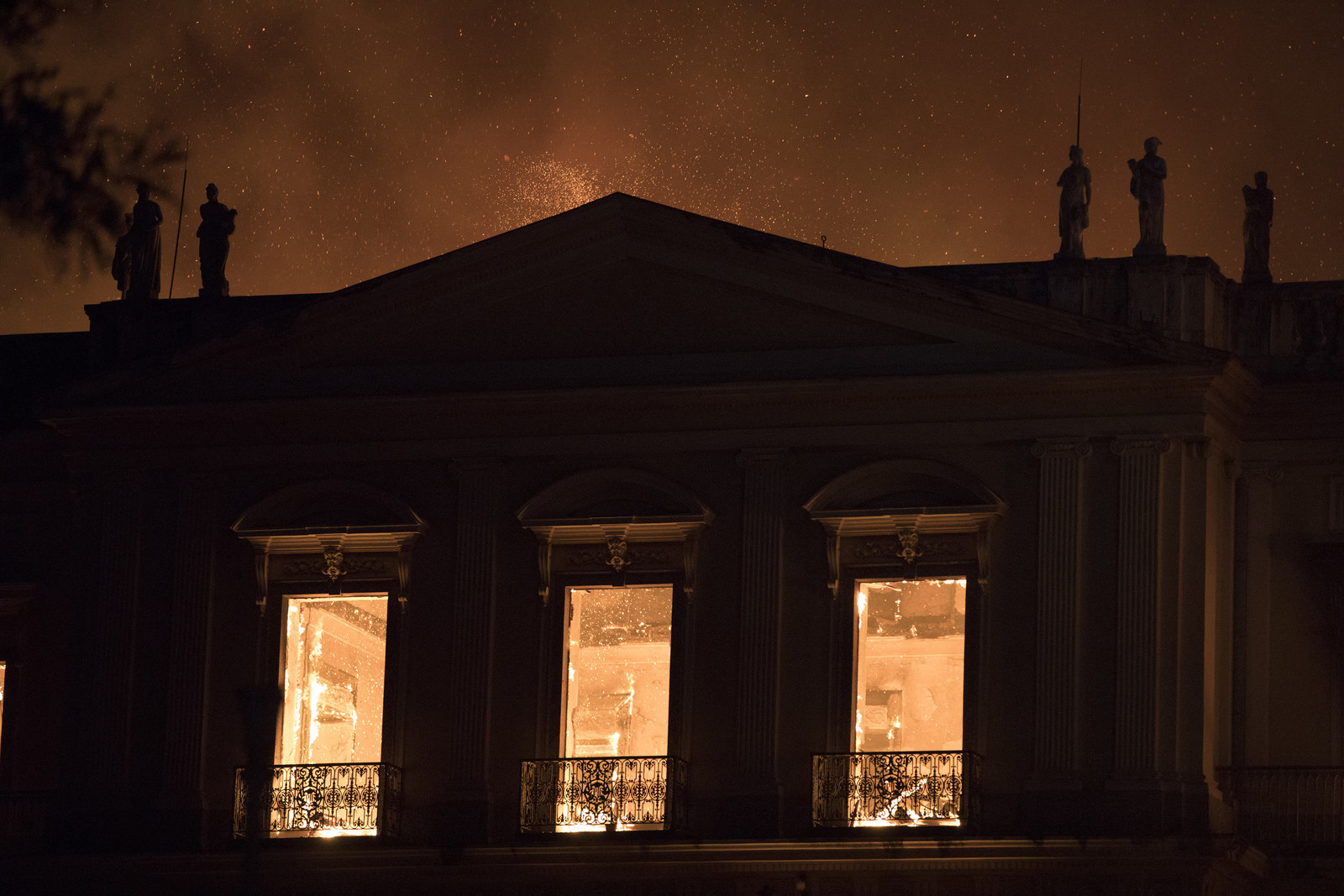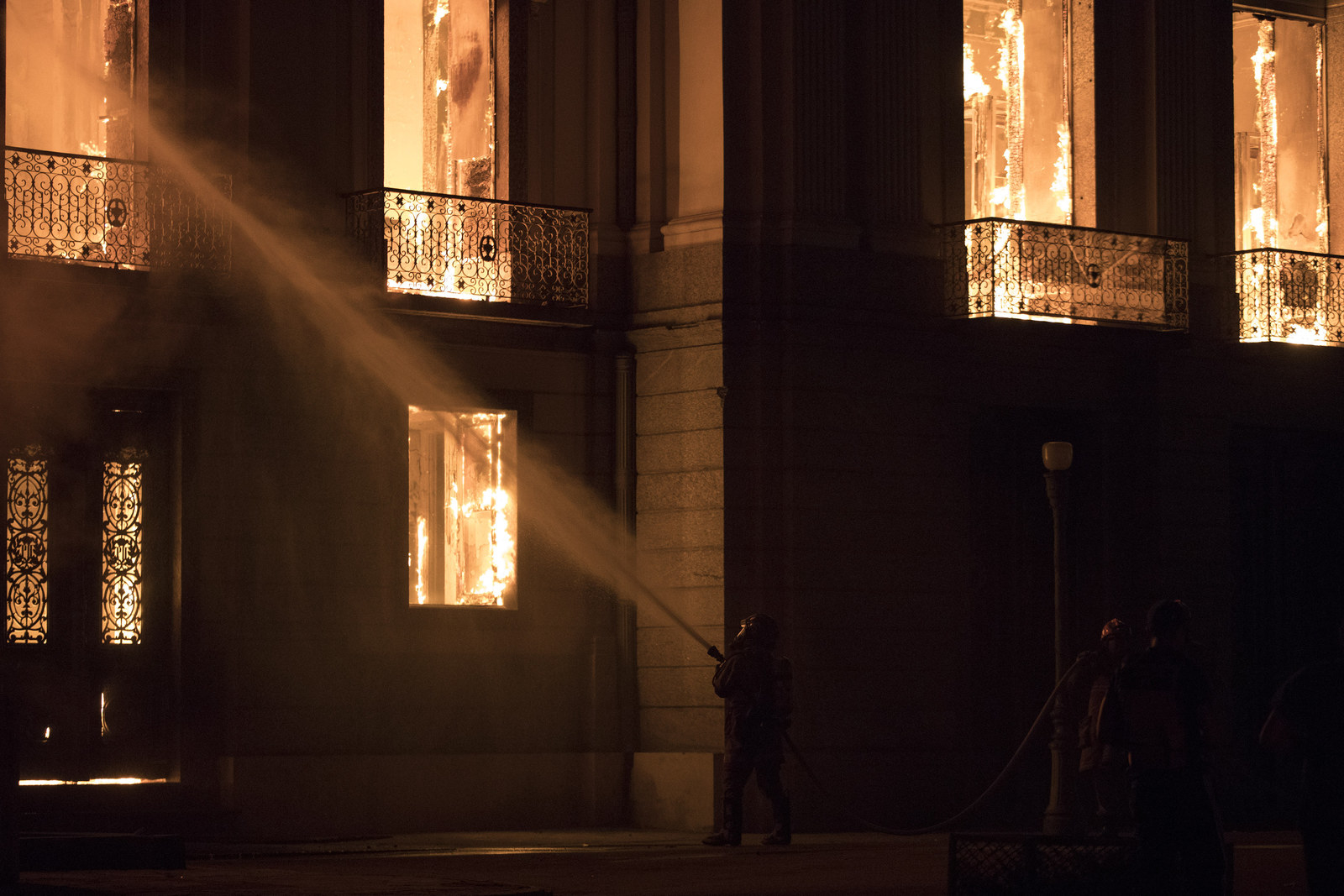 On Twitter, Brazil's President Michel Temer called it a "sad day for all Brazilians."
The museum, which is connected to the Federal University of Rio de Janeiro, had 20 million items, ranging from artifacts from ancient Egypt to a Greco-Roman art collection, bones from the largest dinosaur found in Brazil, and special coral and butterfly collections, according to its website. It was also home to "Luzia" a 11,500-year-old skeleton found in a cave in Brazil.
The museum's maintenance had suffered from budget cuts and underfunding.
"Everybody wants to be supportive now," Luiz Fernando Dias Duarte, the vice director of the museum, told Globo news. "We never had adequate support," he said.
Marina Silva, a presidential candidate in the country's upcoming 2018 elections, tweeted, that the tragedy was not unexpected given the financial hardships of the Federal University of Rio de Janeiro — which manages the museum — and other public universities over the last three years.
This is a developing story. Check back for updates and follow BuzzFeed News on Twitter.‏