At Least 64 People, Including 41 Children, Have Died In A Fire In A Russian Shopping Center
Russian officials said disabled fire alarms and blocked exits contributed to the number of deaths in a massive blaze at a Siberian shopping center, which burned through the night Sunday.
A fire that tore through a Russian shopping complex Sunday has killed 64 people and hospitalized 11 others as of Tuesday morning, according to the Interfax news agency. So far only 25 of the dead have been identified.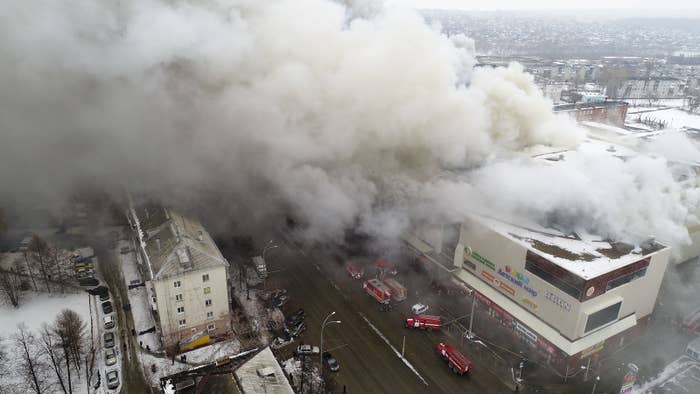 The fire started at the shopping complex in the Siberian city of Kemerovo around 5 p.m. on the fourth floor of the Winter Cherry shopping complex, which has an entertainment center, a movie theater, and a petting zoo.