A fire that tore through a Russian shopping complex Sunday has killed 64 people and hospitalized 11 others as of Tuesday morning, according to the Interfax news agency. So far only 25 of the dead have been identified.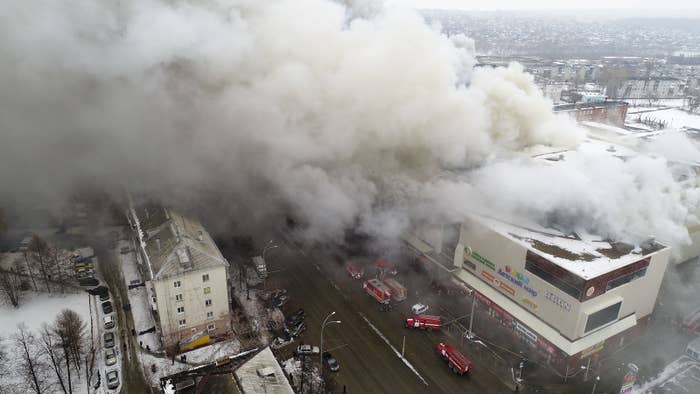 The fire started at the shopping complex in the Siberian city of Kemerovo around 5 p.m. on the fourth floor of the Winter Cherry shopping complex, which has an entertainment center, a movie theater, and a petting zoo.
Twenty people were saved from the burning building and at least 100 more were evacuated, according to TASS. The fire burned through the night, but was extinguished by Monday morning, according to the news agency.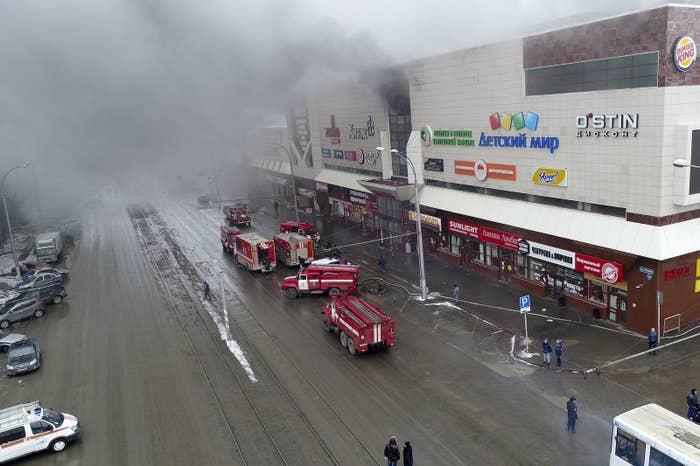 Vladimir Chernov, a deputy governor of the Kemerovo region, told relatives of those killed or missing in the fire that the blaze began in a children's entertainment room filled with flammable material, the New York Times reported.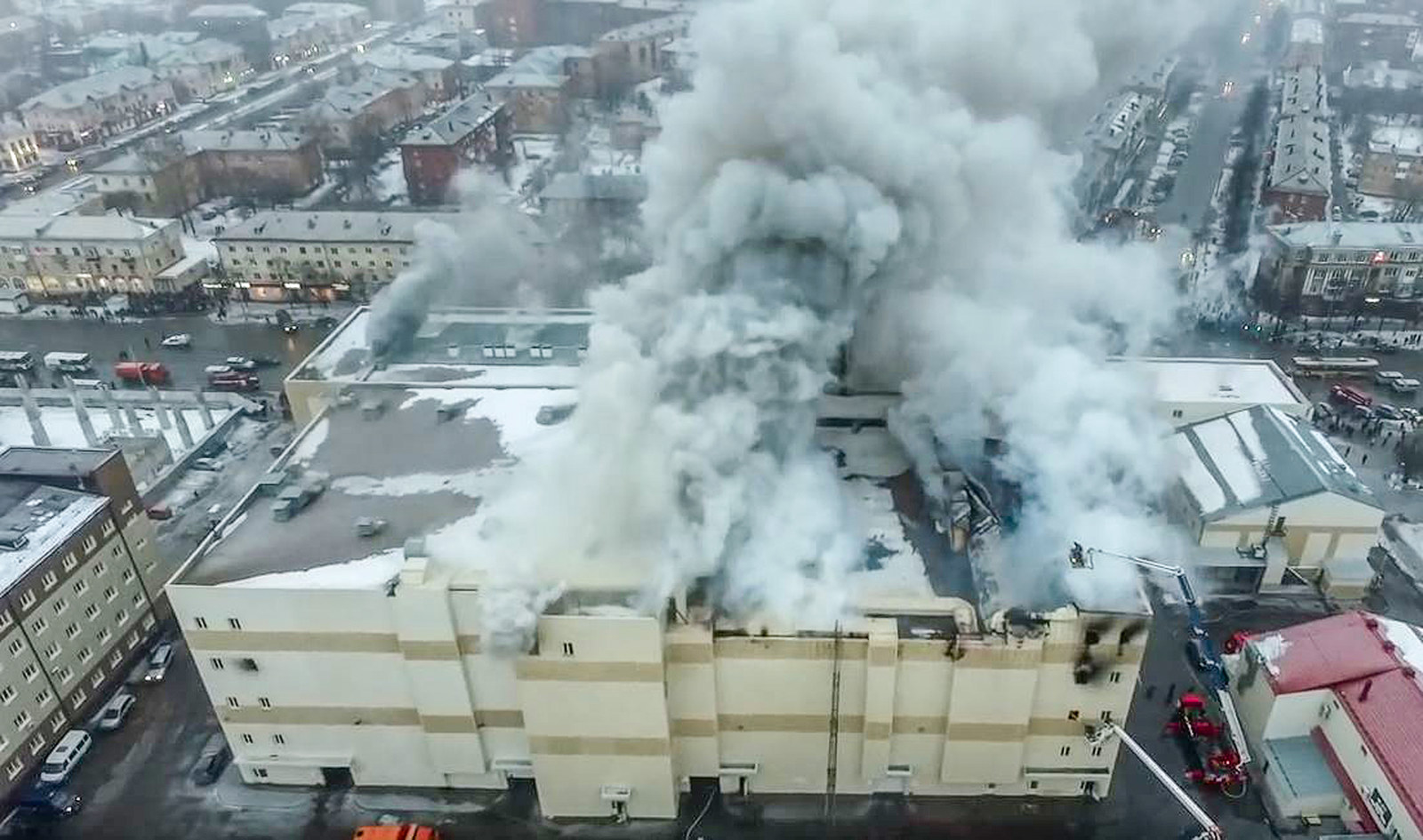 Chernov also said that the movie theater's cinema doors were locked, trapping moviegoers inside when the blaze broke out, and that fire alarms were not in working order.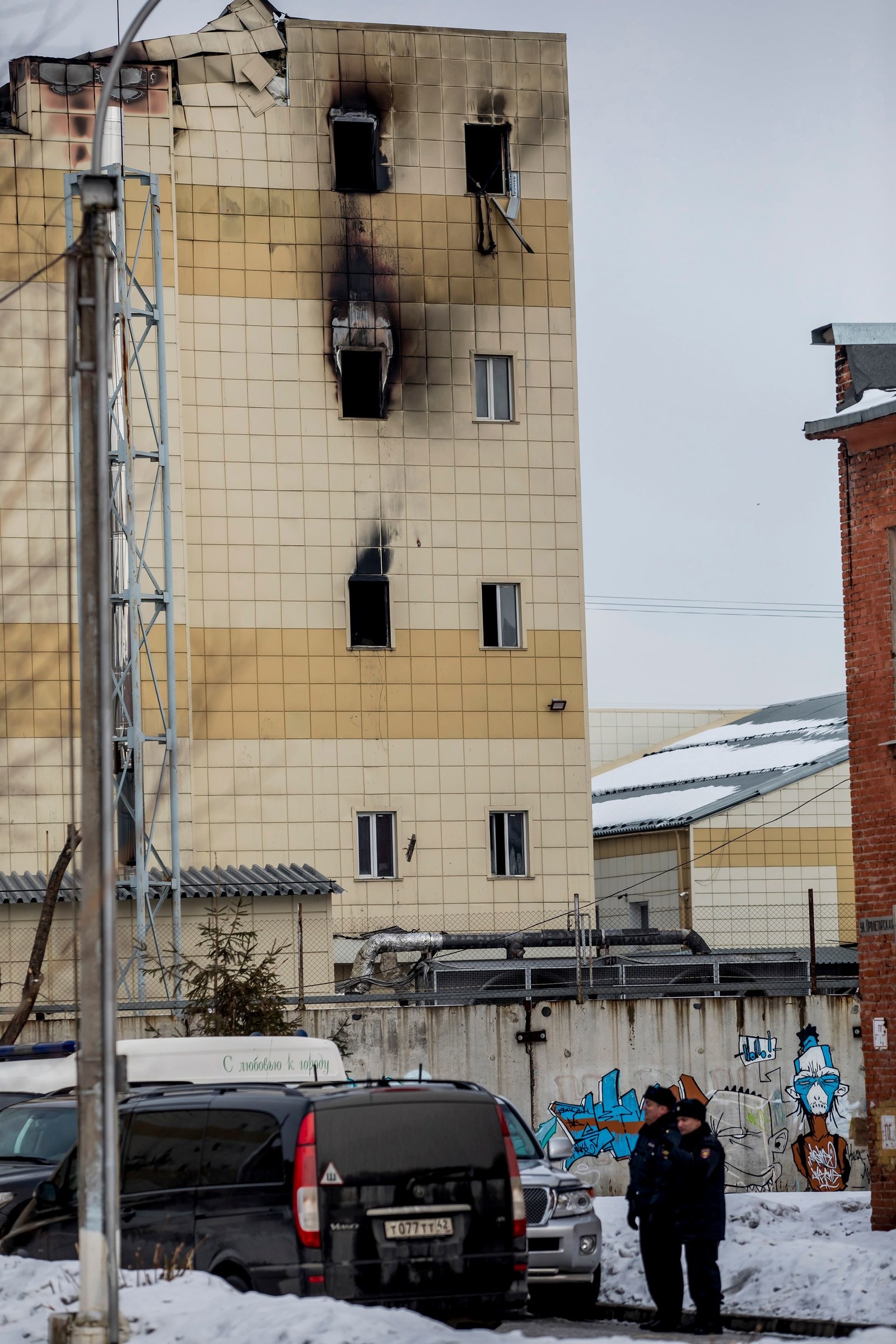 Drone footage showed the sheer devastation of the blaze.
Russian president Vladimir Putin inspected the scene of the fire on Tuesday and visited victims in hospital. He said it was the result of "criminal negligence," the RIA Novosti agency reported and confirmed that a criminal investigation is underway.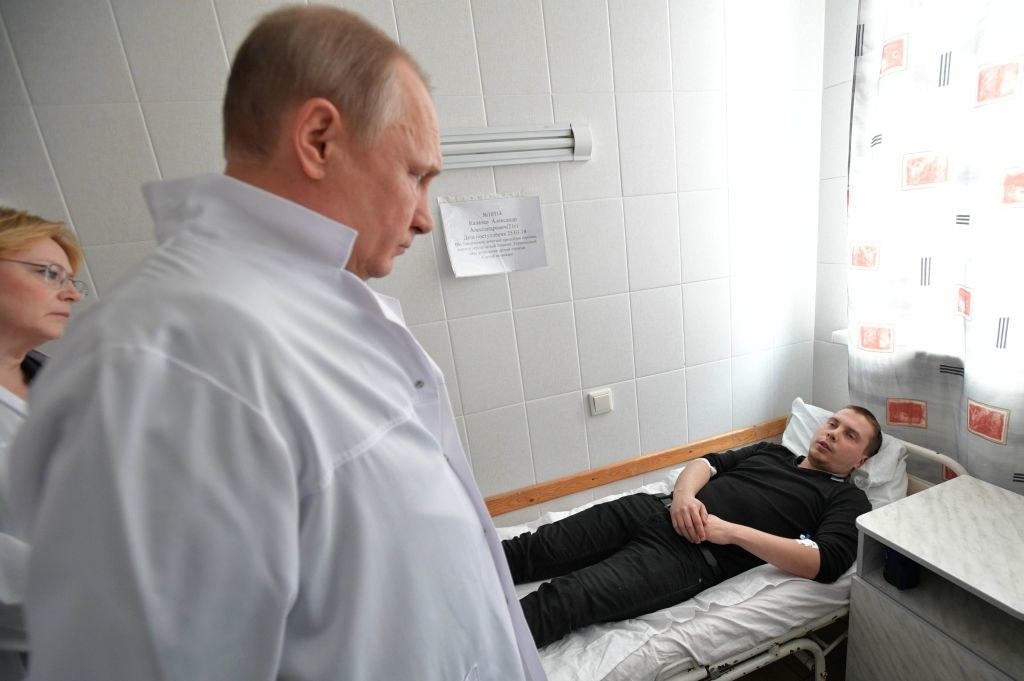 In an interview with Meduza, parents of three victims said the firefighters were slow to respond and that government officials refused to give them information throughout the night as the shopping center burned.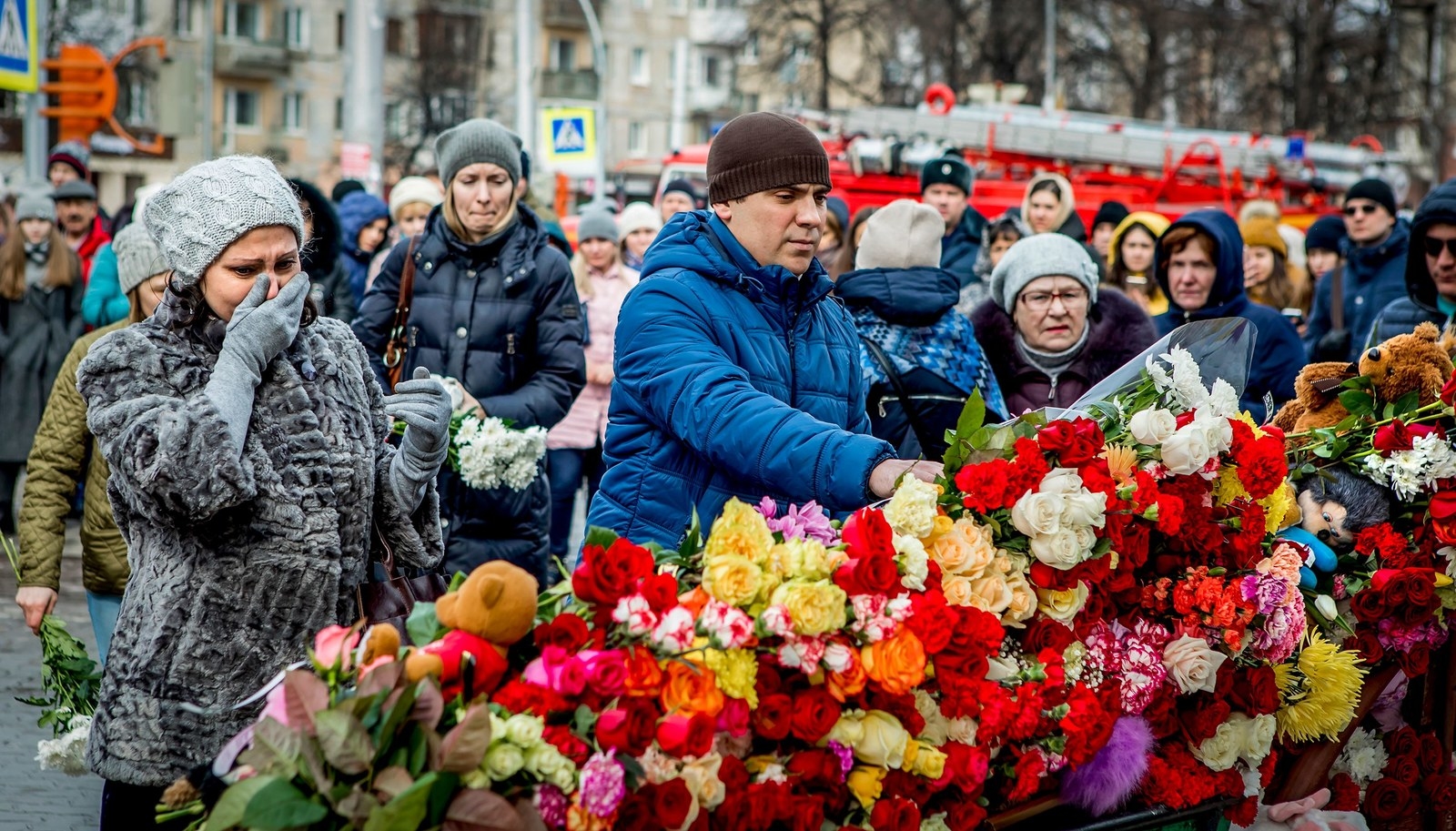 "They didn't let us come near, and they didn't explain anything. There were plumes of smoke above the building, our children were burning, and we just watched," said Olga Lillevyali, who lost three daughters — two aged 11, the other 5 — in the blaze.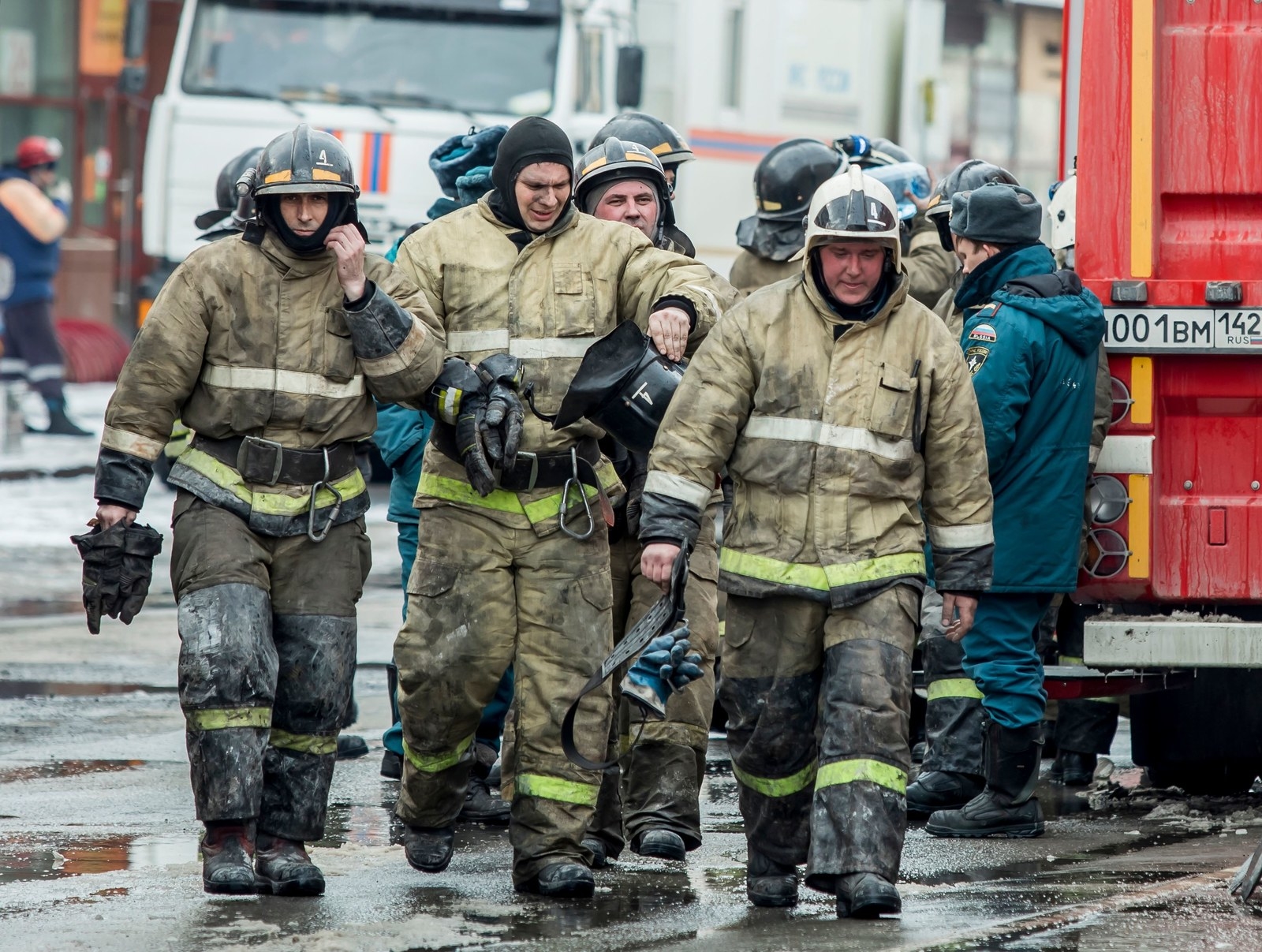 There were also reports of trapped children calling and text messaging family members from inside, only to go silent later on. Some also posted on social media, including a 13-year-old named Maria, the Rossiya-24 television channel reported.
"We are burning, perhaps this is goodbye," she reportedly wrote.
Videos posted to social media showed smoke billowing from the shopping center as people tried to escape.