A fire raging in Eagle Creek, Oregon, is sending plumes of smoke and ash into nearby Portland, and causing massive destruction to the state's iconic Columbia River Gorge.
A 15-year-old boy from Vancouver, Washington, is suspected of starting the fire, Oregon State Police said Tuesday. It's believed he was playing with fireworks with his friends on Eagle Creek Trail on Saturday, when the fire was started.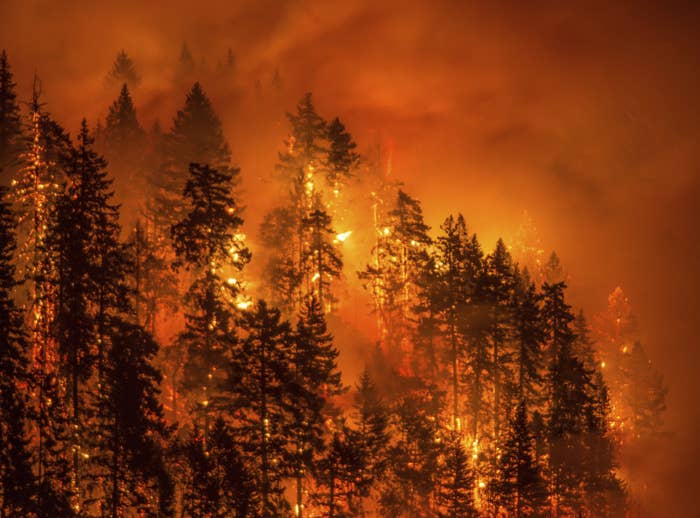 Oregon State Police said they interviewed the suspect in the parking lot of the trailhead. No charges or arrests have been made yet.
The fire is just one of many raging in the Western United States. There are currently 81 active fires, which have burned 1.4 million acres across nine states, according to the National Interagency Fire Center. In Oregon, at least 19 fires are currently raging, with over 350,000 acres burned.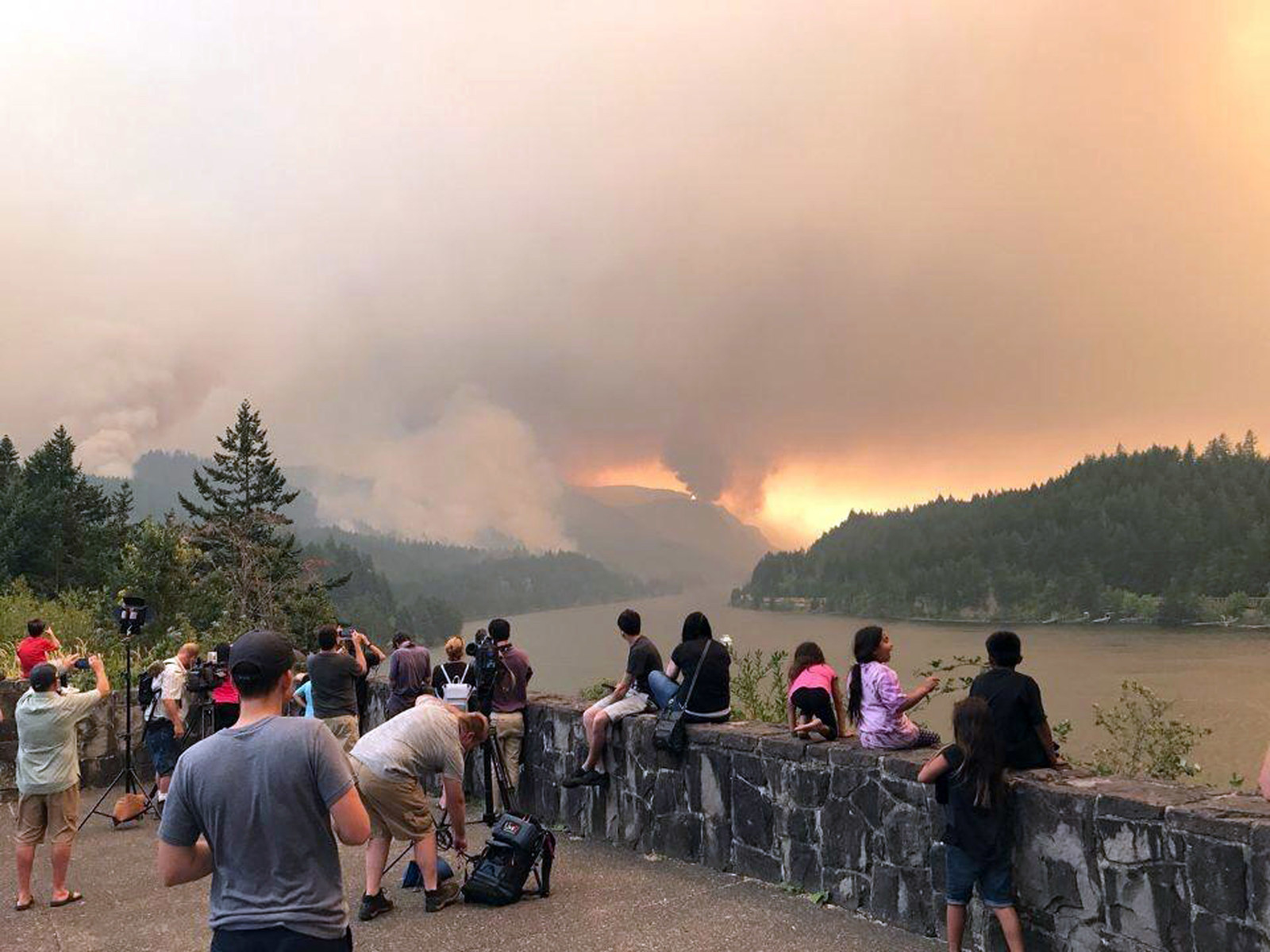 Portland resident Liz FitzGerald said she witnessed the fire being set Saturday, while on a hike in the Columbia River Gorge area. She told BuzzFeed News that she saw a "big group of teenagers and some young adults" playing with fireworks and reported the incident to a forest service law enforcement officer shortly afterwards.
"I saw one kid filming with his cellphone as another kid lobbed a smoke bomb down into the canyon," FitzGerald said. "It's a several hundred feet drop off right there and it's all wooded."
She said that she immediately asked the young man, "Do you realize how dangerous that is?" When she pointed out the other fires in the area, FitzGerald said, some of the girls in the group "said 'oh shit!'" and started walking away.
She continued to hike for a few more minutes, but grew fearful about what might happen with the smoke bomb, and decided to turn around. "I quickly came upon the spot I had just passed and I looked down and I saw that it was now a massive amount of smoke that was billowing up," she said.
FitzGerald then reported the incident to a forest service officer, who followed a car of teenagers, pulling them over as they were leaving the parking lot.
The Eagle Creek fire has burned 10,000 acres, Lt. Damon Simmons, a Portland Fire & Rescue spokesman, said during a news conference Tuesday. He said that number is expected to rise.
Embers from the fire drifted across Columbia River into neighboring Washington state, sparking blazes in the city of Stevenson.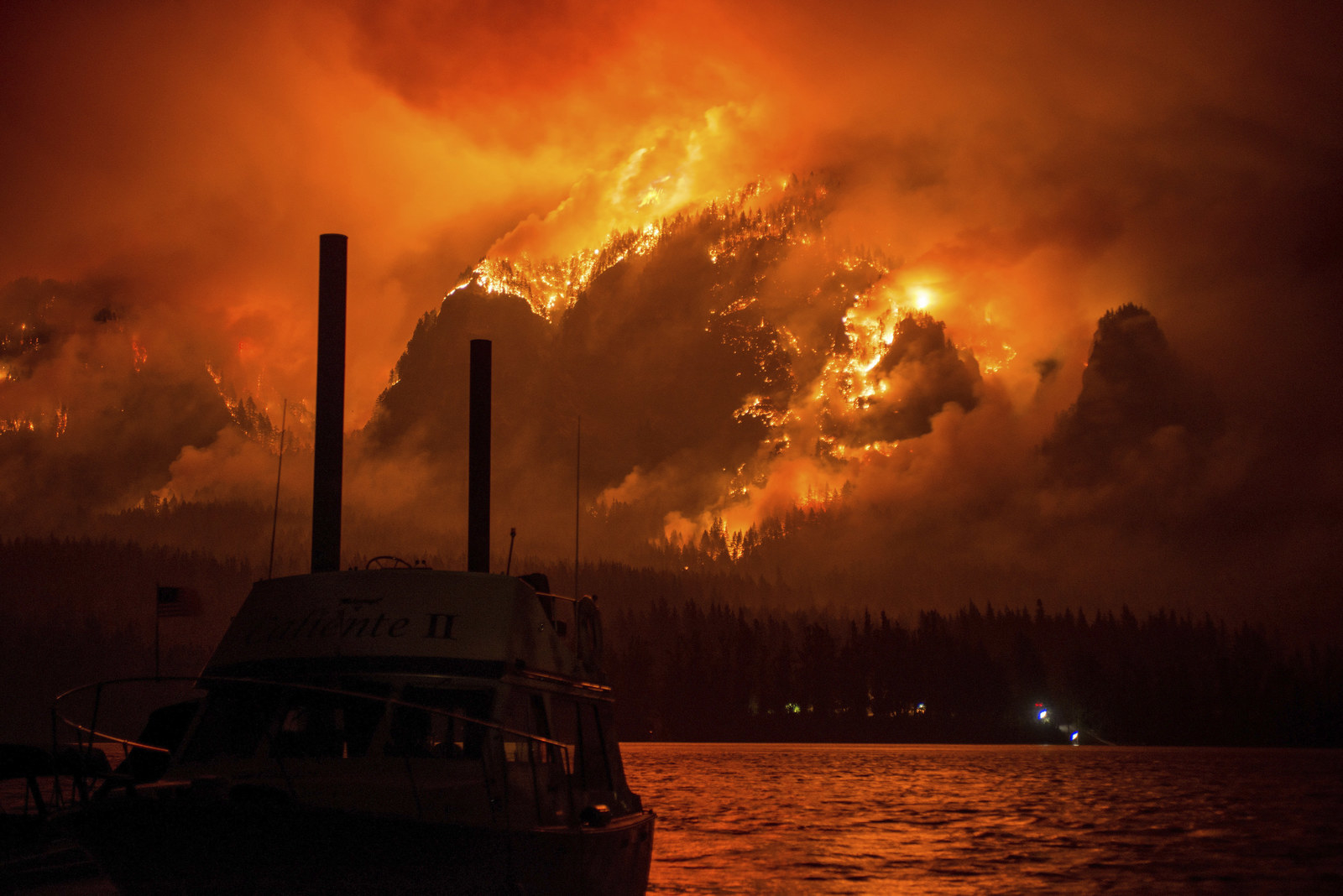 As many as 700 homes to evacuate as the fire raged east of Portland, the Associated Press reported. The wildfire grew quickly Monday night, giving officials little time to warn residents to leave their homes.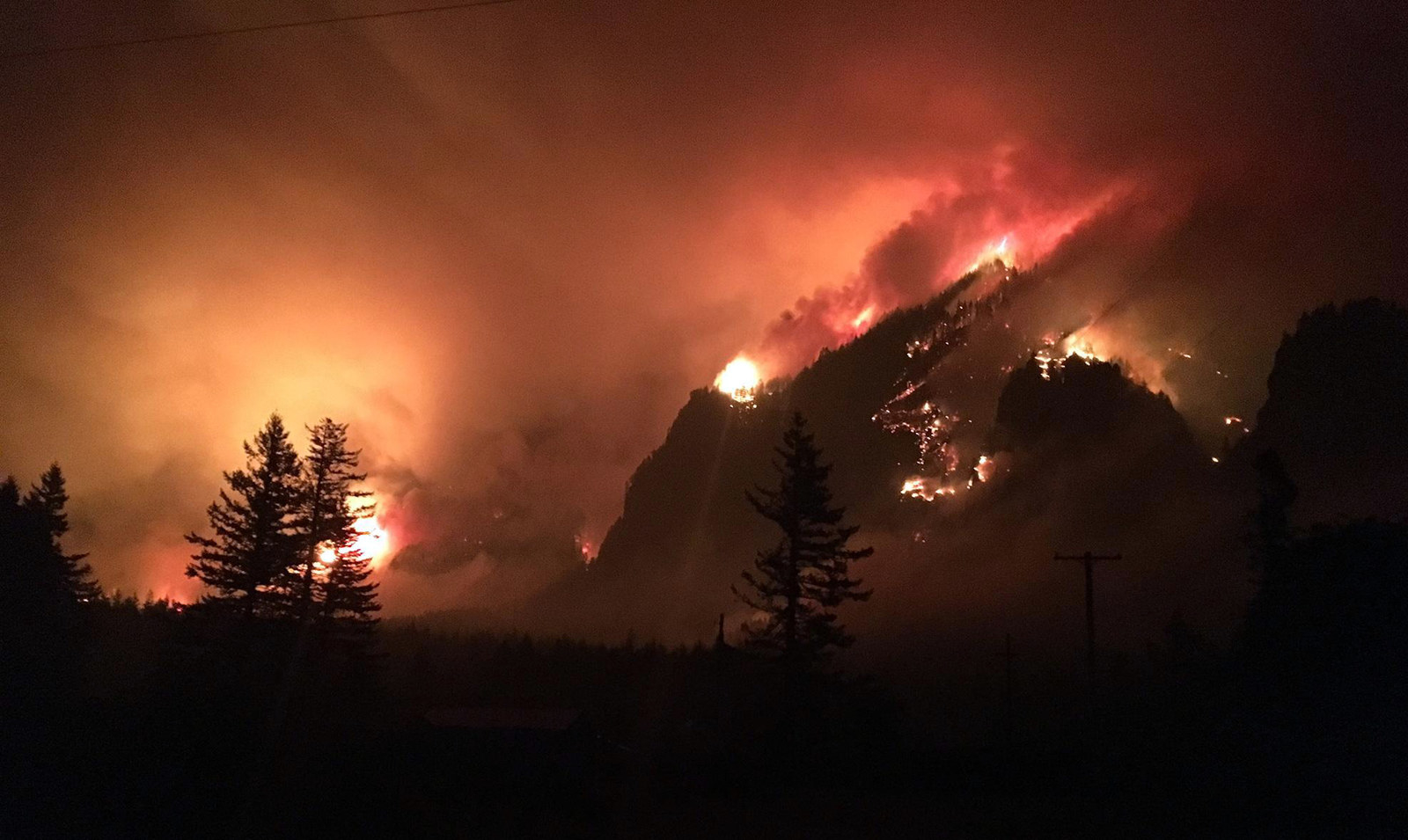 "We are seeing unprecedented runs in the fire," Oregon Gov. Kate Brown said to reporters Tuesday. "It has run 13 miles in 16 hours, due in part to multiple factors: Winds 30 to 40 miles an hour and fueled by very dry weather conditions."
Brown said the fire has had a "devastating impact" on the state's scenic gorge.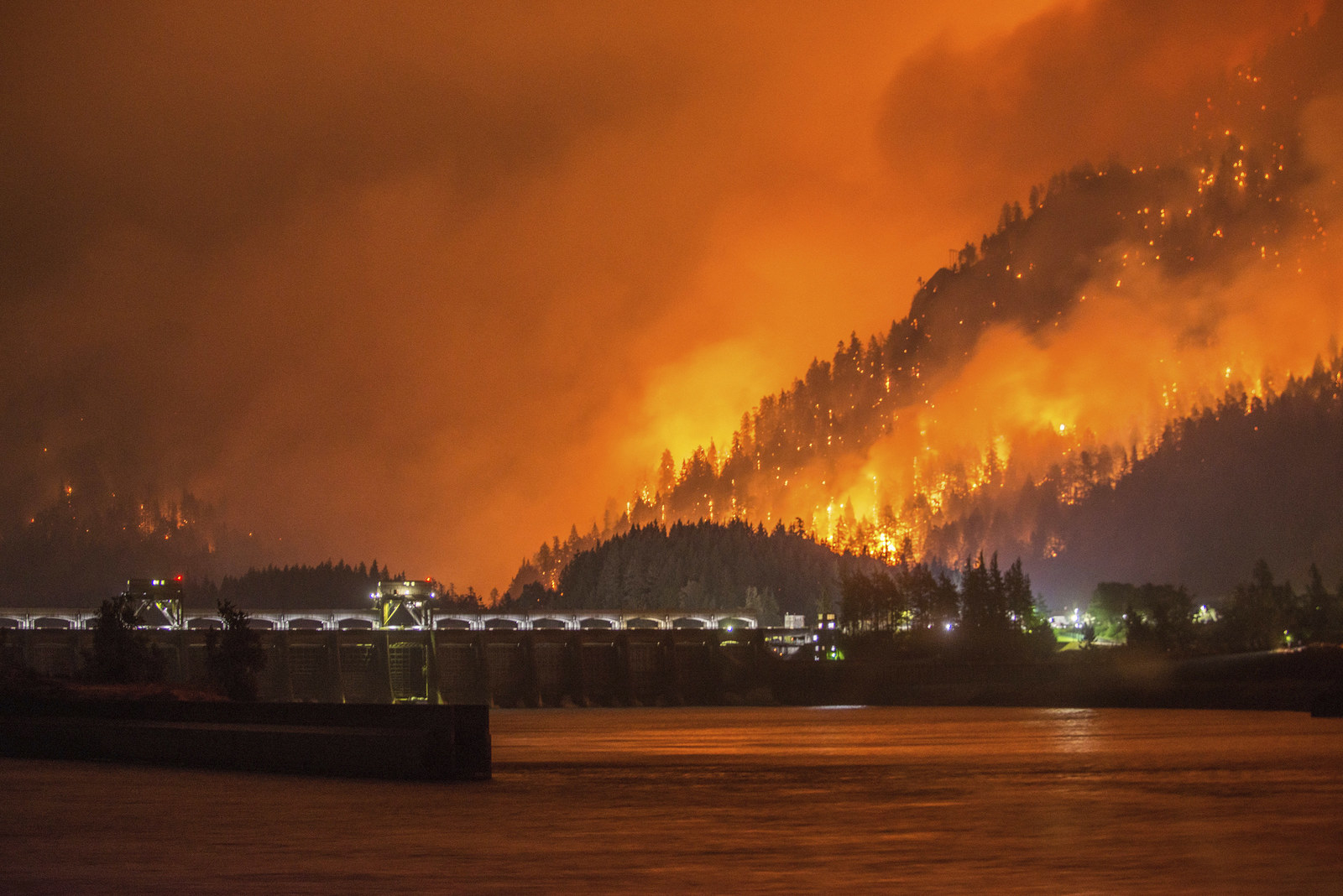 "You see the fire above and working its way through those areas where the beautiful falls are and it's pretty heartbreaking," Simmons said of the Multnomah Falls, the state's tallest waterfall at 620 feet.
The fire has forced the closure of a stretch of a nearby interstate highway in Oregon.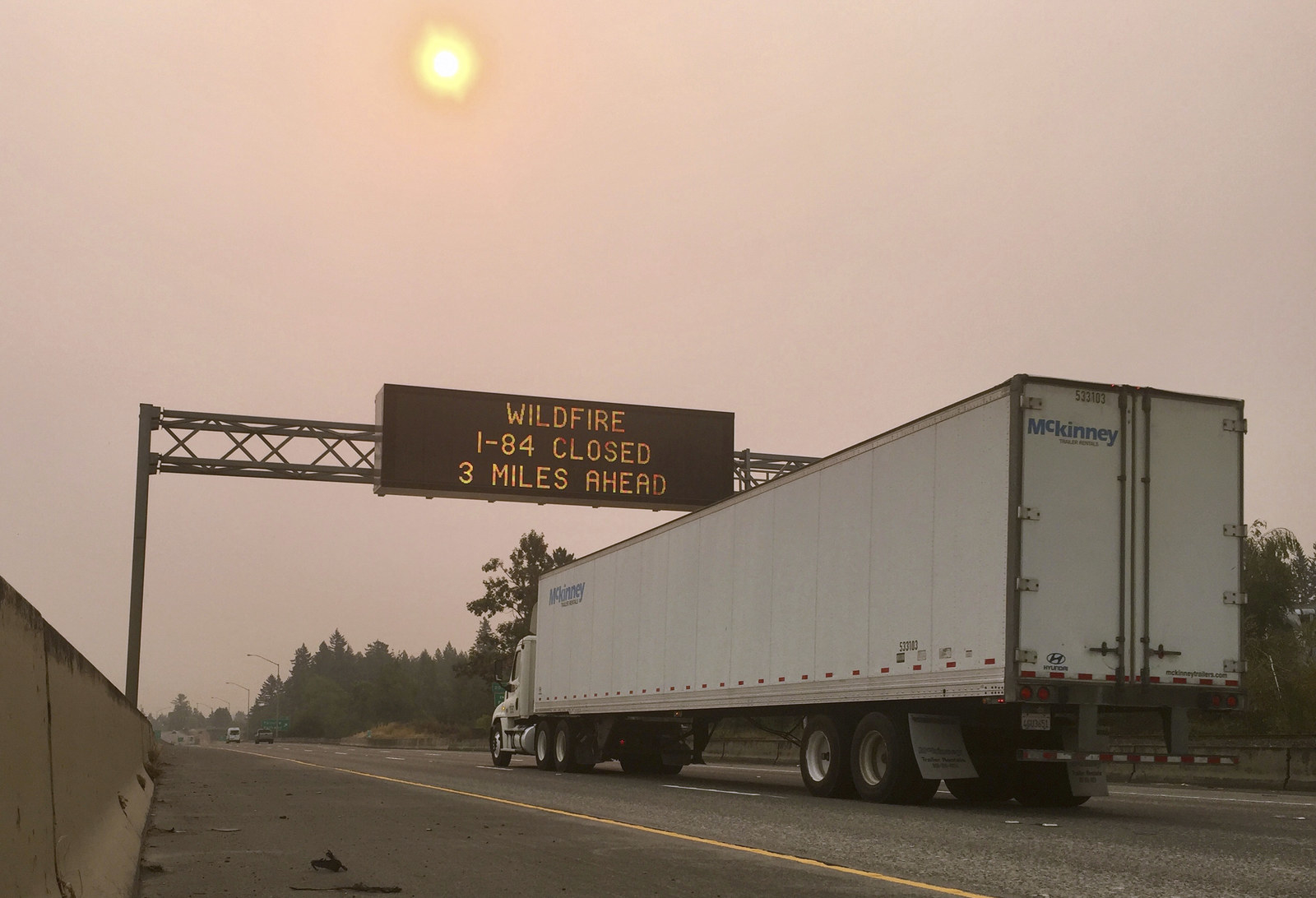 In northwest Oregon, an air quality alert was in effect Tuesday, with "unhealthy levels" of pollutants reported.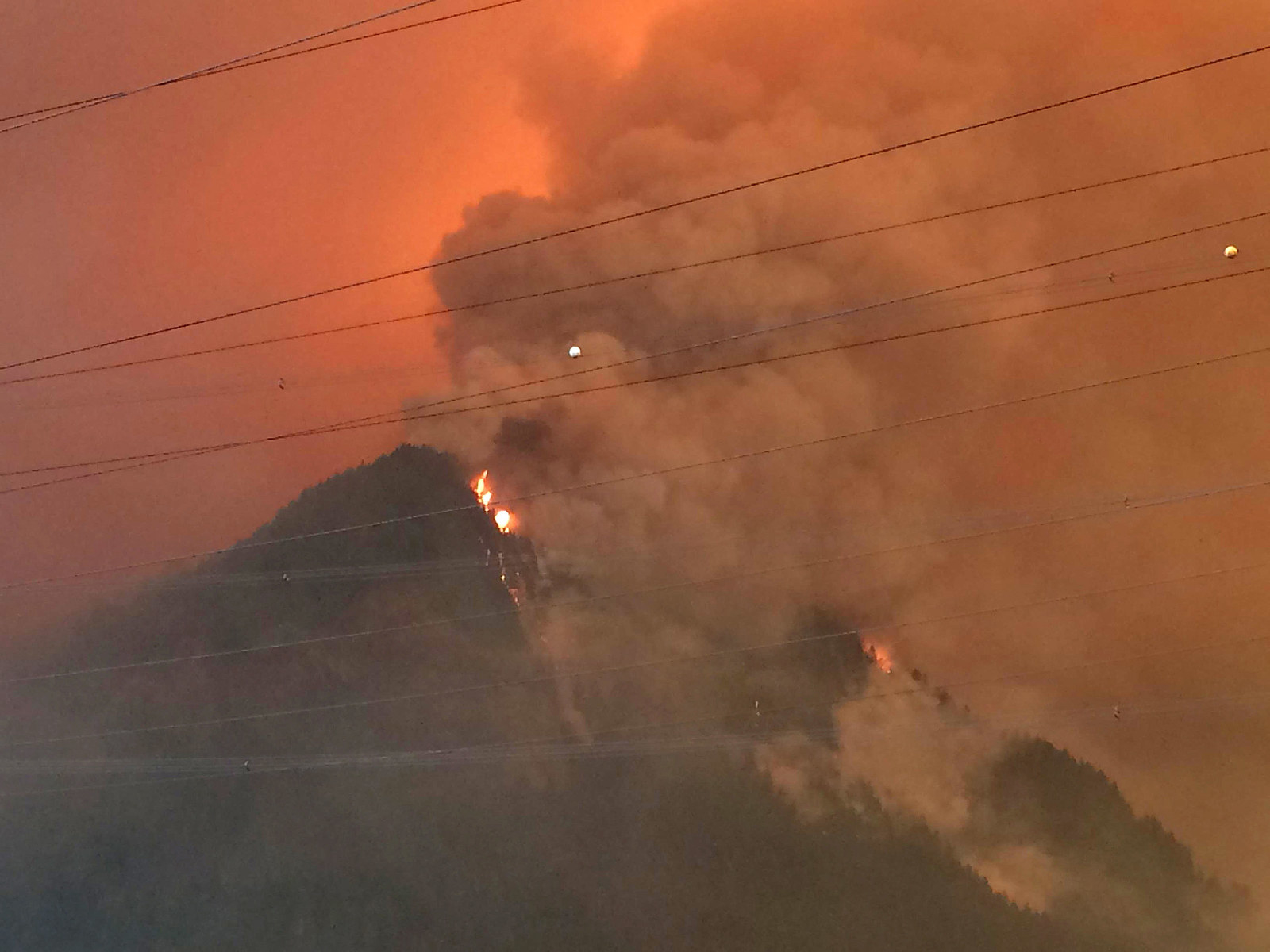 Several schools in Oregon and Washington were closed Tuesday and Wednesday because of the poor air quality.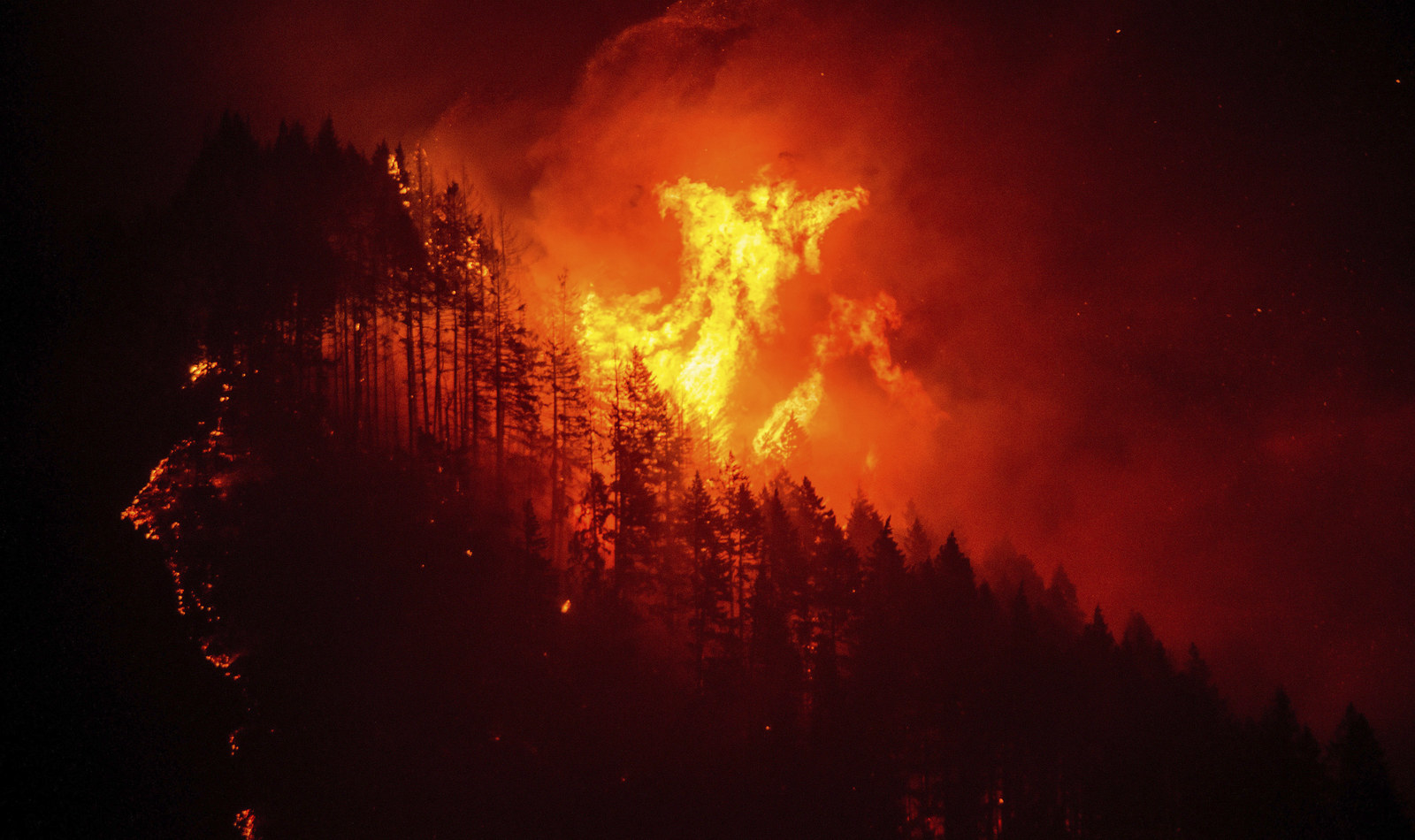 On Sunday, the Oregon governor invoked the Emergency Conflagration Act to mobilize state resources to help fight the fire. More than 600 National Guard troops have been activated to assist local firefighters.
The United States Forest Service, Hood River District Attorney's Office, US Attorney's Office and the Hood River Juvenile Department are also assisting the state police in managing the fire.