8-Year-Old Boy Saves Six Family Members From Fire But Dies Trying To Save A Seventh
An upstate New York boy alerted six members of his family after their trailer caught fire early Monday, but was killed while attempting to rescue his uncle.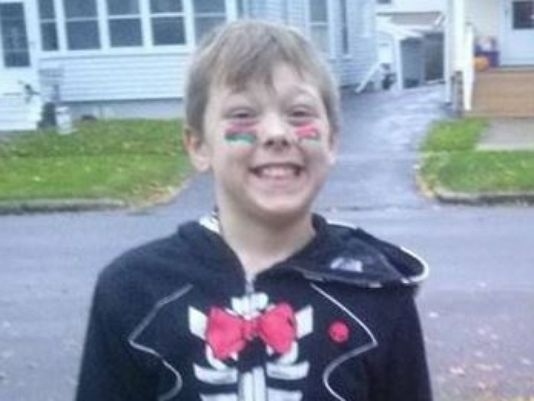 Tyler Doohan, an 8-year-old boy from Penfield, N.Y., was killed Monday after helping save six family members from an early morning fire in a relative's mobile home.
The fire began at 4:45 a.m. while the single-wide trailer's nine occupants slept, firefighters in the Rochester suburb said. As the blaze began to engulf the trailer, Tyler alerted six family members, all of whom escaped alive. The boy died when he tried to save his uncle, Steven Smith, who required crutches after losing a leg.
His grandfather, Louis Beach, was also killed in the fire. It was not clear if the trailer had a fire alarm or smoke detector.
The survivors of the fire included Tyler's grandmother, aunt, and cousins, two of whom are children ages 4 and 6.
Tyler did not live in the trailer, but had asked his mom for permission to spend the night at his grandfather's because he didn't have school on Monday due to the holiday.
Some of the other survivors of the fire were not permanent residents, but were staying there with the generosity of Beach, or "grandpa," who opened his home to family members until they "got back on their feet."
A school official where Tyler was enrolled as a fourth-grader hailed him a hero on Monday.
"It is extremely important to remember that according to emergency personnel, (Tyler) was the person who discovered the fire and tried to wake the eight other people in the residence at the time," Interim Superintendent Richard Stutzman Jr. of East Rochester Central School District said. "In bravely and selflessly giving his own life, he was able to save the lives of six others — and he is truly a hero."