Weather Channel Meteorologist Killed In Parking Garage Accident
Nicholas Wiltgen, a meteorologist at The Weather Channel for more than 15 years, died Sunday in a crash in Atlanta.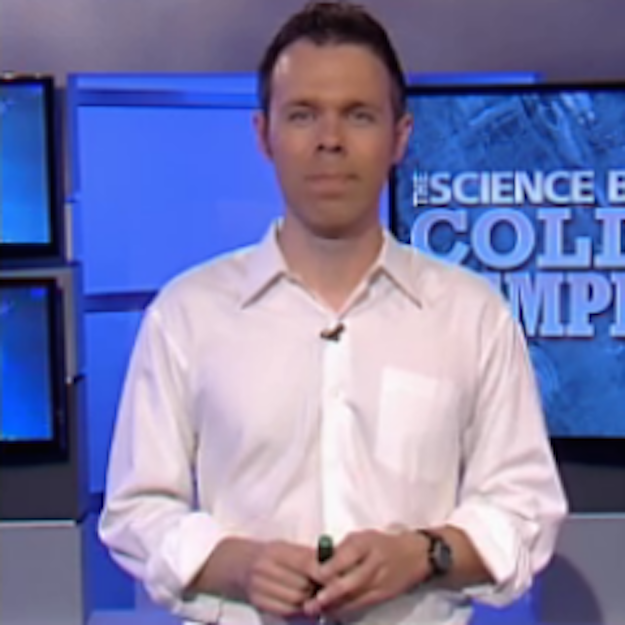 A longtime meteorologist at The Weather Channel was killed in a crash Sunday in Atlanta, the company announced.
The Fulton County Medical Examiner's Office said Nicholas Wiltgen, 39, was driving a car when it crashed into a wall in a parking garage, WXIA reported. The vehicle hit the wall with so much force that it broke through it and into a storage area for the nearby W Hotel.
"We have lost a treasured member of The Weather Channel family," Cameron Clayton, president of The Weather Company, said Monday. "Nick Wiltgen was at Weather for more than 15 years as a senior digital meteorologist and an integral member of our content team."
Another person was in the car, but was reportedly going to be OK.
Atlanta police told WXIA that Wiltgen suffered a medical emergency, but the Fulton County Medical Examiner's Office did not say what caused the crash.
"Millions read his work every week. And were better for it," Clayton said. "He was the beating heart of our digital weather team. And he will be deeply missed."
After Wiltgen's death was announced, his friends and colleagues took to social media to mourn.
Al Roker, who recently hosted a show on The Weather Channel, tweeted about Wiltgen's "smile, expertise and camaraderie."
Weather Channel meteorologist Mike Seidel tweeted that Wiltgen was "one of our BEST" and "passionate beyond belief."
Dave Malkoff, a national correspondent for The Weather Channel, tweeted his shock after hearing about the loss of Wiltgen.
Weather Channel Editor-in-Chief Neil Katz said Wiltgen "really loved people and had a huge heart."
And Jim Cantore called Wiltgen "one of the best meteorologists I've ever known."