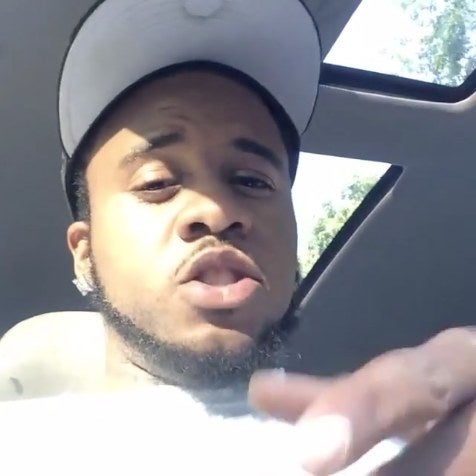 A Facebook live stream ended abruptly on Tuesday when three men listening to music inside a car in Norfolk, Virginia, were suddenly shot, authorities said.

Police said three men — two age 27 and the other age 29 — were taken to a nearby hospital for treatment, with two suffering life-threatening injuries.
In a statement Wednesday morning, police said two of the men were "doing better, but one is still listed in critical condition."
"During the shooting incident, one of the men inside the car was broadcasting a live video to Facebook," police said. "This video has been confirmed to be of the actual shooting incident."
The video, posted on Facebook by T.J. Williams, shows the trio smoking in a car while listening to music. After about five minutes, a string of gunshots are heard and the camera falls to the ground.
After the gunshots stop, a man can be heard saying, "Call an ambulance, please." Moments later, a person is heard again asking for an ambulance and providing an address.
A man is then heard repeatedly telling another person to "stay calm, stay relaxed." He says to "stay with me. They're all good — we called the paramedics already." He continues to talk with the presumably injured victims until the ambulance arrives, saying "they are breathing and keep focused on me."
After about 10 minutes, emergency responders can be heard in the background.
The video continues to roll for more than an hour until the phone appears to run out of battery.
Police did not have a suspect description and were asking the public for help in locating the shooter.

Watch the video below (warning: graphic images):