24 People Rescued From Stuck Roller Coaster At Six Flags America
At Six Flags America, 24 people were trapped Saturday on the Joker's Jinx ride after it stopped near the top.
At Six Flags America in Maryland, Prince George's County crews rescued 24 people from the Joker's Jinx after it became stuck near the top of the ride.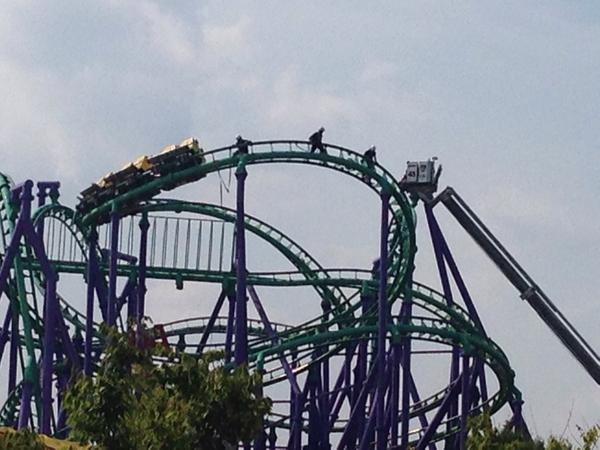 Some people were stuck as high as 79 feet off the ground, at the highest part of the coaster.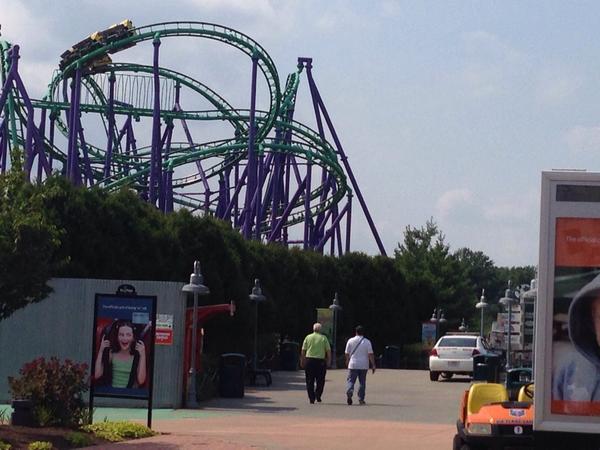 Passengers were helped into a "rescue bucket" and lifted into the air by a 105-foot tower ladder before being placed on the ground, according to NBC News.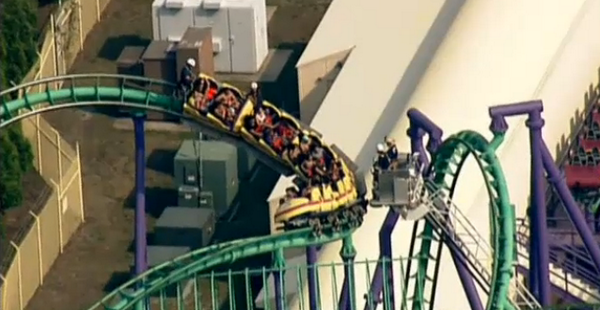 A spokesman for Six Flags America said in a statement that it has not been determined what caused the ride to stop but that it has a computerized safety system that "performed as it is designed to."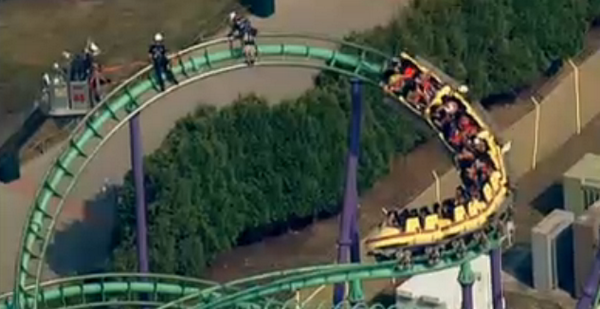 The Joker's Jinx is designed to go 60 mph and flips upside down four times. The ride was added to the park in 1999.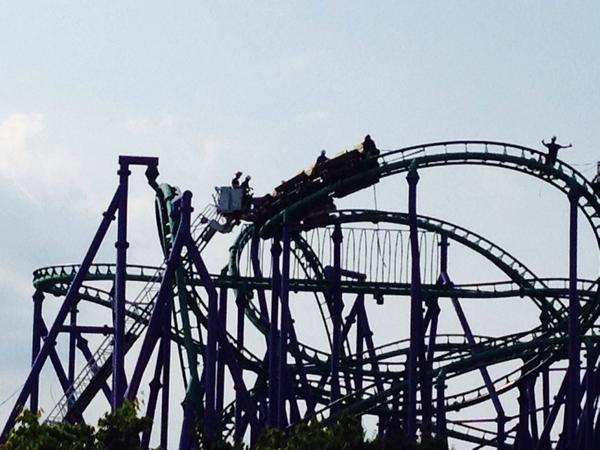 After more than four hours, all 24 passengers were rescued and evaluated by EMS before being released.
Sunday's incident comes just a month after a roller coaster derailed at Six Flags Magic Mountain in California, injuring at least four passengers.