12 People Arrested For Massive Blasts In Tianjin, China
Police arrested a dozen people Thursday for their alleged roles in the massive blasts that left 139 people dead in the Chinese city of Tianjin, state media reported.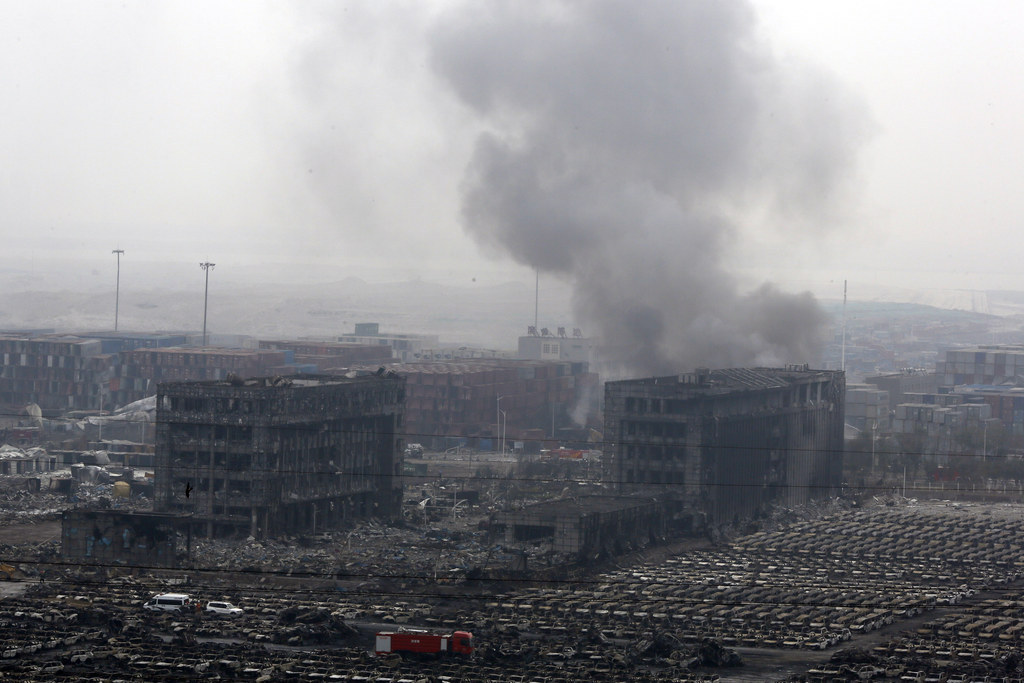 Twelve people were arrested Thursday for their alleged role in the massive blasts at a warehouse in the northeastern Chinese city of Tianjin that killed 139 people, the state-run news agency Xinhua reported.
The explosion on Aug. 12 at Ruihai's chemical warehouses also injured as many as 500 other people and destroyed much of the surrounding area.
The 12 people arrested include chairman of Ruihai Logistics, Yu Xuewei, vice-chairman Dong Shexuan, and the company's three deputy general managers, according to Xinhua.
Both Yu Xuewei and Dong Shexuan were already under suspicion because of their connections to local officials. It was revealed Yu was on the board of a subsidiary of the state-owned company Sincohem, which is controlled by those overseeing the investigation into the explosions, according to the Associated Press.
Despite Chinese safety rules that require facilities containing hazardous materials to be at least 3,300 feet away from a housing complex or highway, the warehouse was much closer.
In an interview with Xinhua published last week, Yu admitted to using his political connections to circumvent safety standards. Dong's late father was once police chief at Tianjin Port and had put his shares in the company under someone else's name, he told Xinhua.
"My connections cover police and fire, and Yu Xuewei's connections cover work safety, port management, customs, maritime affairs, environmental protection," Dong told Xinhua.
Still there are many mysterious details between the government and the warehouse company that have not been revealed. Chinese media investigating Ruihai's ties with Sinochem have been censored, AP reported.
News of the arrests follows the termination of China's State Administration of Work Safety, Yang Dongliang, who is also suspected of corruption. Before his work as a safety official, he had been Tianjin's deputy mayor for 11 years, the Economist reported.
In 2012, he loosened rules for handling chemicals, which may be part of what enabled Ruihai to store sodium cyanide and other hazardous substances.