Vitaly Mutko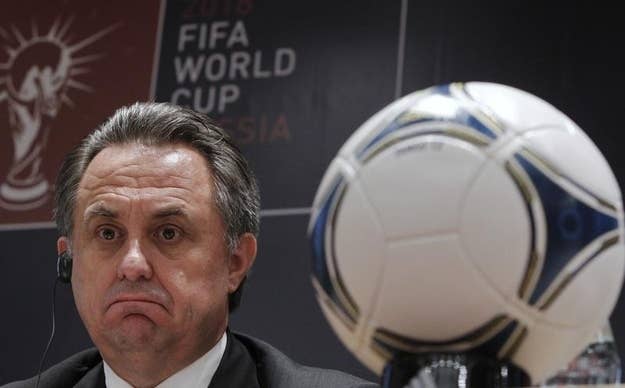 Public humiliation is nothing new for Russia's eternally embattled sports minister, who stands to get substantial egg on his face if the country buckles under pressure to renege on its anti-gay law. Mutko is best known for stumping for Russia's 2018 soccer World Cup bid "from his heart in English," which he does not speak.
Like many high-ranking Russian officials, Mutko's main qualification for his job is having spent the early 1990s working with Vladimir Putin at the St. Petersburg mayor's office.
He had no experience in professional sports before running the local soccer team, Zenit, whose fans published a manifesto last year saying that gay players were "unworthy of our great city."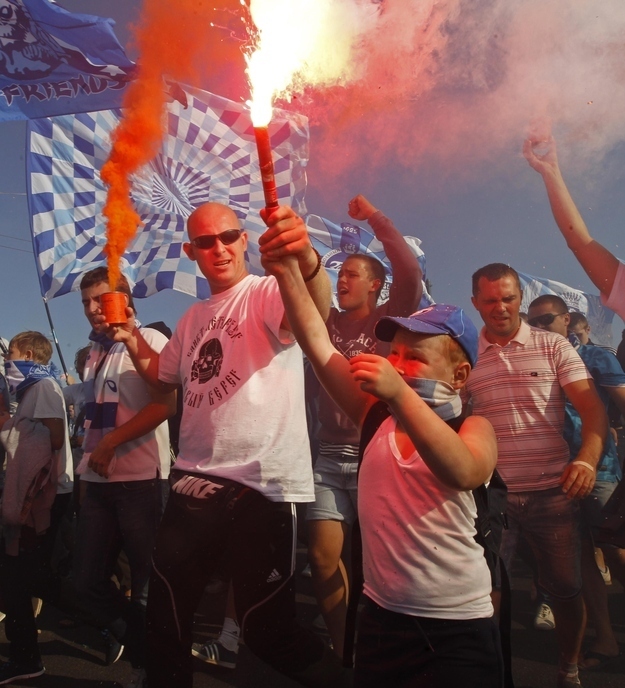 Since taking over as sports minister in 2008, Mutko has presided over two of Russia's worst Olympic performances ever. Last summer's Games in London were the first where Russia failed to crack the top three in the medals table, which he blamed on the athletes:
Mutko can't be accused of slouching on that one. A government audit of Russia's humiliating flop at the 2010 Vancouver Olympics found that the ministry spent almost $35,000 (Canadian) on Mutko's hotel room and an additional $4,800 on 97 breakfast vouchers, enabling him to hit the buffet five times every morning.
Elena Mizulina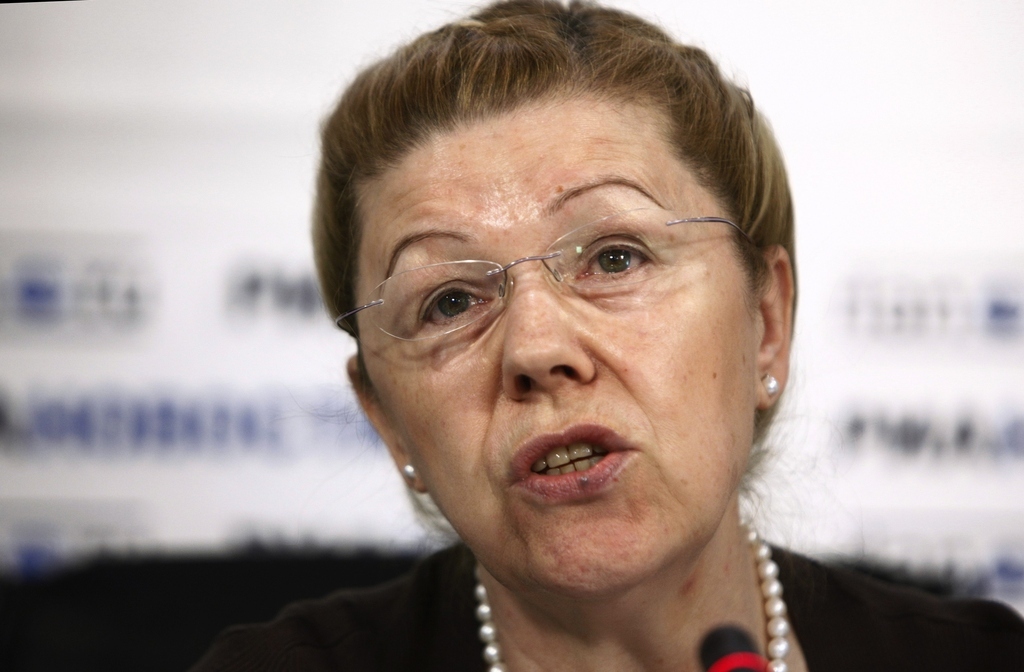 Beating the drum for Russia's anti-gay legislation has catapulted Mizulina from obscure chair of parliament's committee on family, women and children to one-woman morals police and the butt of innumerable Internet jokes. Her schoolmistress bun, drab dress sense, and draconian views on what children should be allowed to see and hear hark as much back to Mrs. Trunchbull in Roald Dahl's Matilda as campaigners for public purity like Phyllis Schlafly or Mary Whitehouse.
Mizulina is much more than lead sponsor of the law banning "propaganda of non-traditional relations to minors." Her crusade also includes calls for strict limits on abortion, for raising the age of consent to 18, and the institution of a divorce tax (on which she quickly backtracked after Putin announced his own divorce days later).
Prominent Russian critics now face criminal libel charges for insulting her. Mizulina has accused her detractors of conspiring with a nefarious global "pedophile lobby" and called for the country's leading gay activist to do community service "somewhere where he can't be involved in gay propaganda, like in a morgue van."
Patriarch Kirill II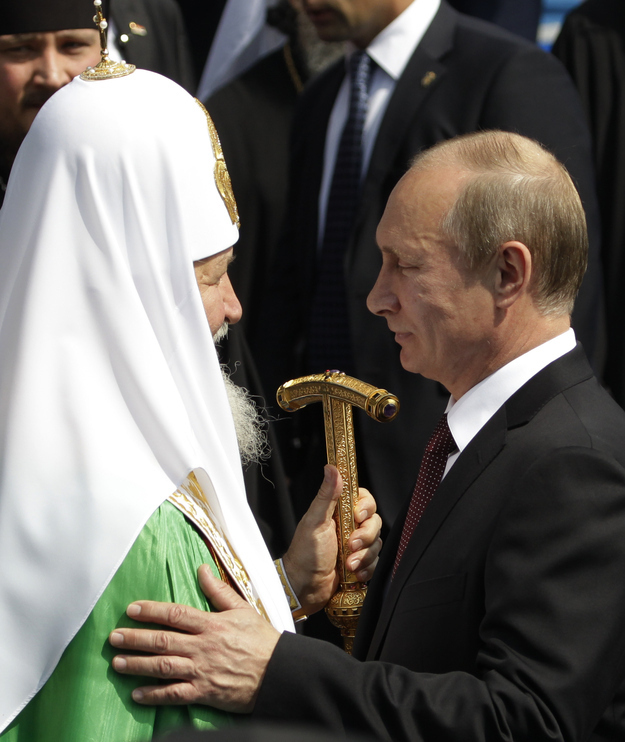 A staunch supporter of the Kremlin's conservative crackdown, the patriarch of the Russian Orthodox Church said last month that legalizing same-sex marriage was a "dangerous sign of the apocalypse" and that countries who had passed gay marriage "use the law to assert and justify sinful decisions."
Last year, he said Putin's 12-year rule was a "miracle from God" – prompting a certain ramshackle punk protest in Moscow's main cathedral.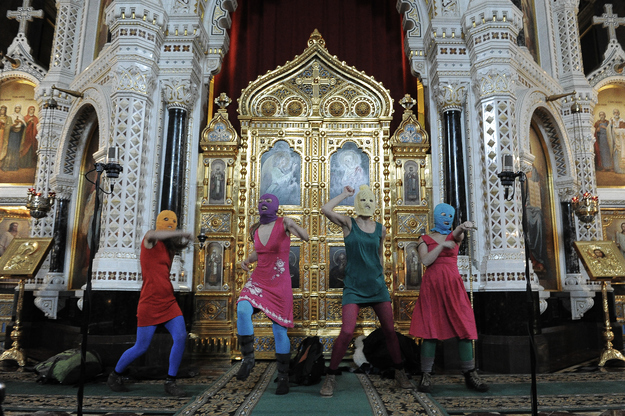 Dmitry Kiselyov
Kiselyov is the host of a current affairs show on state television that is equal parts 60 Minutes and Soviet nightly news. In April, he declared that Russia's "propaganda" ban didn't go far enough:
"They should be banned from donating blood and sperm," Kiselyov said. "And their hearts, in case of an automobile accident, should be buried in the ground or burned as unsuitable for the continuation of life."
Even the most strident homophobes will find his jazz hands unsettling.