U.S., EU Slap New Sanctions On Russia
Nearly every Kremlin-owned company and major Kremlin-linked company is now on the U.S. sanctions list.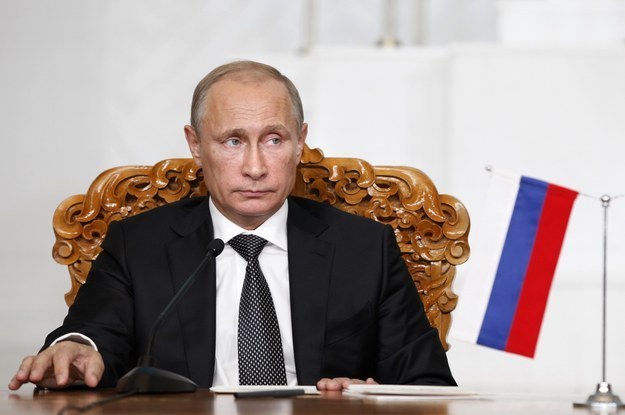 KIEV, Ukraine — The White House and the European Union released concurrent lists of sanctions against Russia on Friday, seeking to punish Moscow for its involvement in the Ukrainian crisis by targeting key state-owned companies and damaging its economy.
Essentially every major Russian state-owned and state-linked company is now on the U.S. list, which goes further than the European one in restricting Russian access to Western capital markets. The differences reflect tensions among the 28-member EU, where several states are concerned that Russian retaliation could hurt their trade links and energy supplies.
Gazprom, the behemoth Russian gas monopoly, is the biggest of several energy companies added, along with privately held but Kremlin-connected firms like Lukoil, the country's second-largest oil company, and Surgutneftegaz, a shadowy Siberian enterprise in which Russian President Vladimir Putin has long been rumored to hold a stake. Sberbank, the massive Russian state bank, and Rostec, the state technology corporation, are also on the list.
The sanctions are aimed at holding Russia accountable for escalating the conflict in eastern Ukraine late last month, when, Ukrainian and Western officials say, Moscow sent "thousands" of troops and heavy equipment over the porous border to save Russia-backed rebels from defeat by government forces. EU officials had announced the sanctions last week but delayed them after Putin agreed to a cease-fire with his Ukrainian counterpart, Petro Poroshenko.
"These steps underscore the continued resolve of the international community against Russia's aggression," U.S. Treasury Secretary Jacob Lew said in a statement. "Russia's economic and diplomatic isolation will continue to grow as long as its actions do not live up to its words." Lew said that the U.S. was prepared to lift the sanctions if Moscow took steps to defuse the Ukrainian crisis. Russia still denies that it is a party to the five-month conflict, which now looks highly implausible after a stream of Russian troops and supplies turned the tide.
The European sanctions add 24 individuals to a list of Russians and rebels complicit in the crisis, barring them from personal travel to the EU or holding assets there. The measures also prevent many, but not all, of the companies on the U.S. list from raising long-term capital in European markets. Gazprom, which provides Europe with a considerable portion of its energy, is a notable omission.
Companies are also barred from providing drilling services for Russian oil exploration in the Arctic, which requires technology that the Kremlin-owned firms do not have.
Flamboyant ultra-nationalist lawmaker Vladimir Zhirinovsky and Rostec chair Sergei Chemezov, a former KGB agent and longtime friend of Putin's, are the most prominent names on the list. Several rebel leaders are also on the list, including Alexander Zakharchenko, who took part in the cease-fire negotiations last week on behalf of the self-proclaimed Donetsk People's Republic, the main rebel group.
Russia has yet to announce measures in response but is expected to go after Western business interests in Russia. Investigators in a Moscow suburb raided an Ikea store shortly after the sanctions were announced.
Putin, on a trip to Kyrgyzstan to rally non-Western allies at a Shanghai Cooperation Organization summit, told reporters that the sanctions would have little effect. "The less our officials and major company directors travel abroad instead of attending to their business, the better," Putin said, the Interfax news agency reported. "We have long been convinced that applying sanctions as an instrument in foreign policy is ineffective and almost never bring the expected results," he said.
The ruble fell to a record low against the dollar on Friday.
Max Seddon is a correspondent for BuzzFeed World based in Berlin. He has reported from Russia, Ukraine, Azerbaijan and across the ex-Soviet Union and Europe. His secure PGP fingerprint is 6642 80FB 4059 E3F7 BEBE 94A5 242A E424 92E0 7B71

Contact Max Seddon at max.seddon@buzzfeed.com.

Got a confidential tip? Submit it here.