Ukrainians gathered in Kiev's Independence Square on Friday night to demand their country move away from Russia and towards the European Union.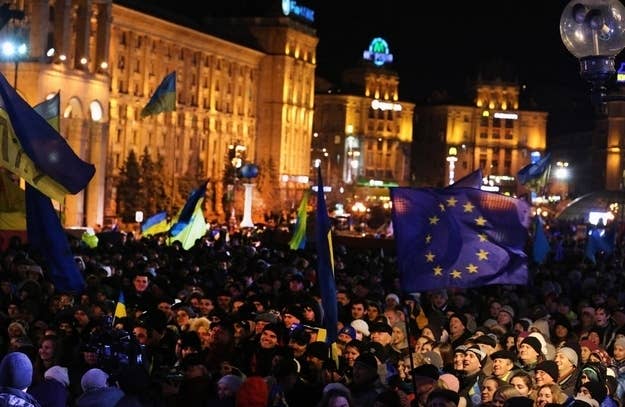 Protesters had been camped out there since last week, furious at President Viktor Yanukovych for backing out of a pact with the EU at the last minute under heavy Russian pressure.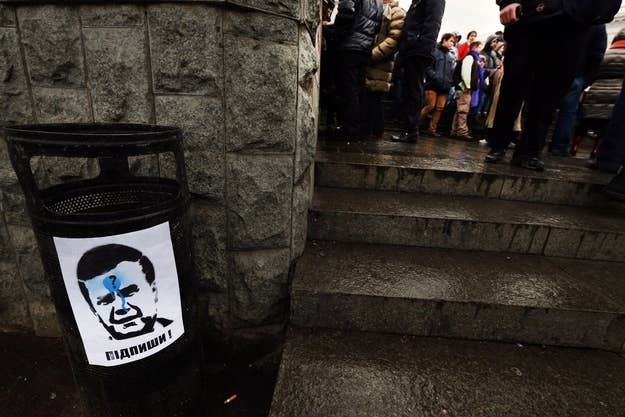 After Yanukovych told EU leaders at a summit on Friday there was no chance of signing the deal, riot police violently dispersed protesters from the square without warning at 4 a.m. Saturday.
Police claimed they cleared the square to help preparations for New Year's festivities, including setting up a giant Christmas tree. They arrested 35 protesters, most of whom were released within a few hours.
The violence was a shock for Ukraine, which has a history of peaceful protests. Yanukovych's chief of staff, Serhiy Lyovochkin, resigned hours later, Interfax and the Kyiv Post reported.

Several dozen protesters were hospitalized.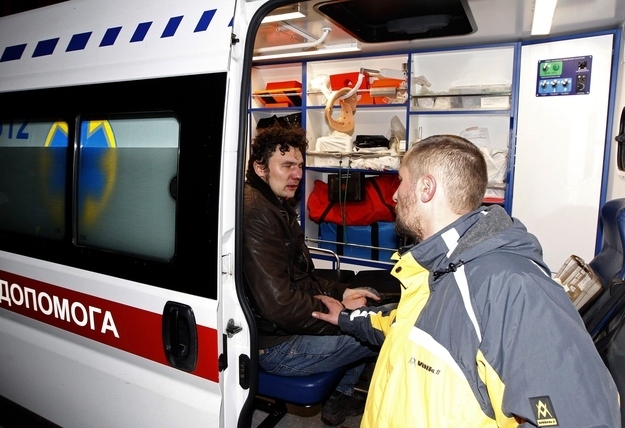 Reuters photographer Gleb Garanich was among those injured.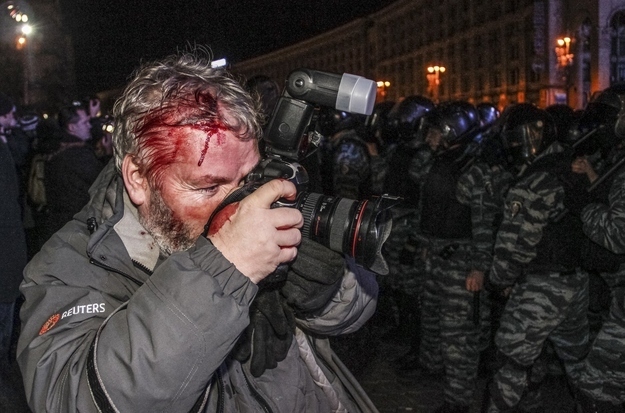 Police sealed off the square and removed all traces of the tent city.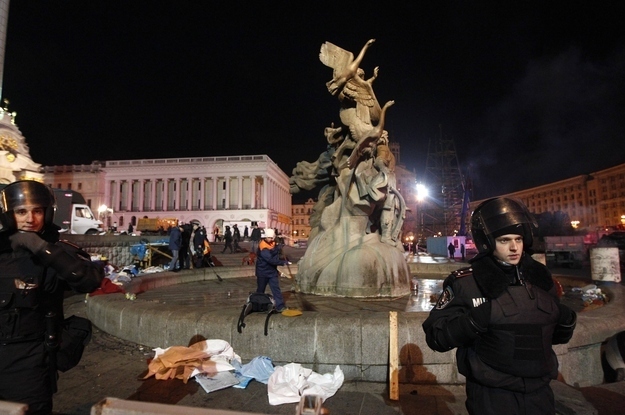 Riot police attempted to get inside.
"We woke up in another country. Ukraine's more like Belarus," the country known as "Europe's last dictatorship," opposition leader Arseny Yatsenyuk told the Interfax news agency.
EU foreign ministers were quick to condemn the violence.


Many Ukrainians on Twitter worried that their country was backsliding towards neo-Soviet repression.

"November 30 was the start of the Belarusification of Ukraine."