Ukrainian Official Fired After Nasty Birthday Letter To Putin
"Apparently we got the Kremlin really pissed," an aide to the fired governor told BuzzFeed News.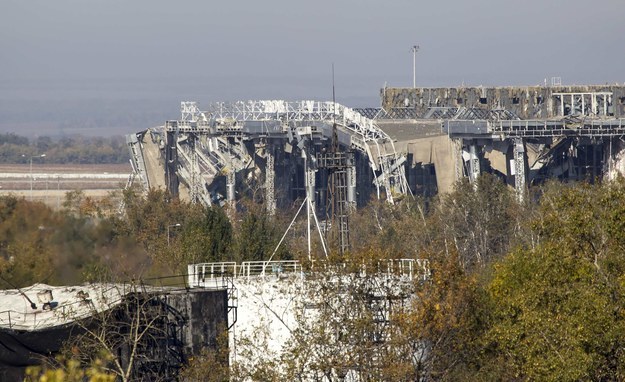 LONDON — Ukrainian President Petro Poroshenko fired a key official who criticized his Kremlin-endorsed peace plan and wrote an offensive letter mocking Vladimir Putin, highlighting tensions over the fragile cease-fire in the east of the country.
Poroshenko, in the war-torn Donetsk province on an official visit, replaced billionaire industrialist Serhiy Taruta with Army General Oleskander Kitenko as governor, according to a statement published on the presidential website. Kitenko's candidacy was "the right combination that is essential for Donbass right now — a general and a governor," Poroshenko said, using a term to refer to Donetsk and neighboring Luhansk provinces.
Taruta had been widely expected to leave after he repeatedly criticized the peace deal Poroshenko struck with Russia-backed rebels in the east on Sept. 5. Last month, Taruta said the region "will feel raped" by a law passed under the peace plan that grants broad autonomy to the areas not under Ukrainian control. Officials in Kiev admitted privately that the deal creates an effective frozen conflict zone including both provincial capitals and several other strategically important areas.
Neither side has actually ceased firing; the U.N. says at least 331 people have died in the conflict in the last month, while rebels have spent the past several days besieging Ukrainian troops holed up in Donetsk's ruined airport.
An aide to Taruta told BuzzFeed News that Poroshenko was also upset about a letter Taruta wrote to Putin on his birthday on Tuesday and to which the Kremlin supposedly took umbrage. "Happy birthday, Vladimir Vladimirovich! I'm sure you'll remember this year," Taruta wrote. "Over that time the territory of your country has sort of increased, while mine has sort of decreased." The letter goes on to accuse Putin of personally fomenting the conflict in Ukraine, which Moscow continues to deny in the face of overwhelming evidence of Russian involvement, and wishes him the "bravery" to stop it.
"Apparently we got the Kremlin really pissed," the aide said. "He basically [said] that Putin is the man who orchestrates the war and called him a coward."
Poroshenko has found himself increasingly at odds with many officials over the cease-fire, which has seen him take a newly conciliatory tone toward Russia and avoid criticizing Putin personally, ahead of key parliamentary elections set for Oct. 26. Taruta is running for a seat in the Ukraine-controlled part of Donetsk province. Rebels have vowed to prevent the elections from happening and are planning their own elections for November.
Max Seddon is a correspondent for BuzzFeed World based in Berlin. He has reported from Russia, Ukraine, Azerbaijan and across the ex-Soviet Union and Europe. His secure PGP fingerprint is 6642 80FB 4059 E3F7 BEBE 94A5 242A E424 92E0 7B71

Contact Max Seddon at max.seddon@buzzfeed.com.

Got a confidential tip? Submit it here.