This Is What Happens When You Raise A Rainbow Flag On "Paratrooper Day" In Russia
...
Gay rights activist Kirill Kalugin unfolded a pride flag reading "This is Tolerance Propaganda" on St. Petersburg's Dvortsovaya Square.
A group of paratroopers celebrating the annual "Paratrooper Day" holiday surrounded him and told him to leave.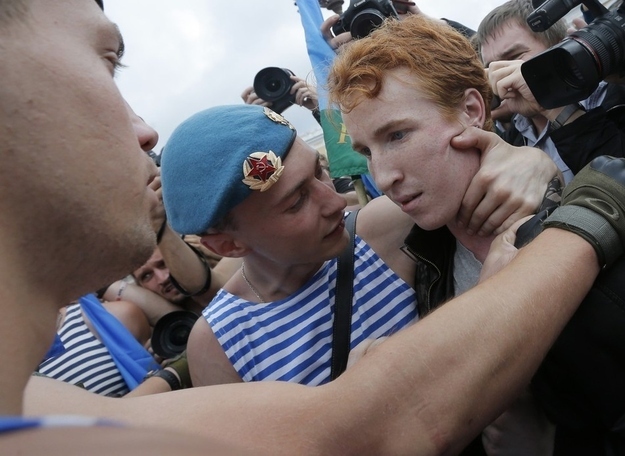 When Kalugin refused, the paratroopers started shoving him.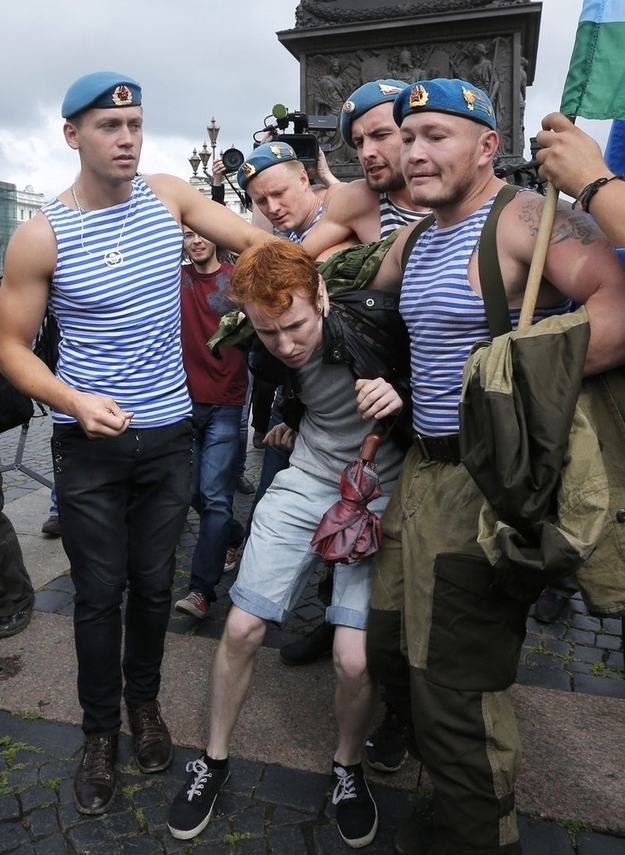 Kalugin said that he recognized some of the men as nationalists who had previously attacked LGBT demonstrations in St. Petersburg while dressed as Cossacks.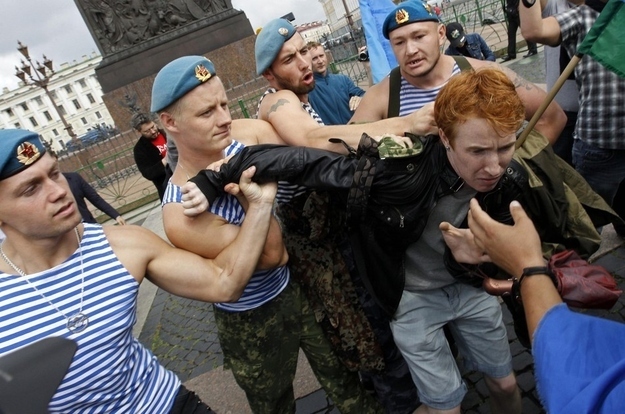 Police then detained Kalugin for his own safety.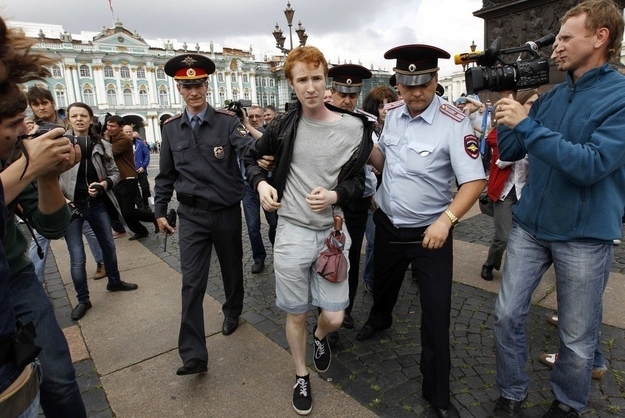 Paratroopers tried to keep attacking Kalugin.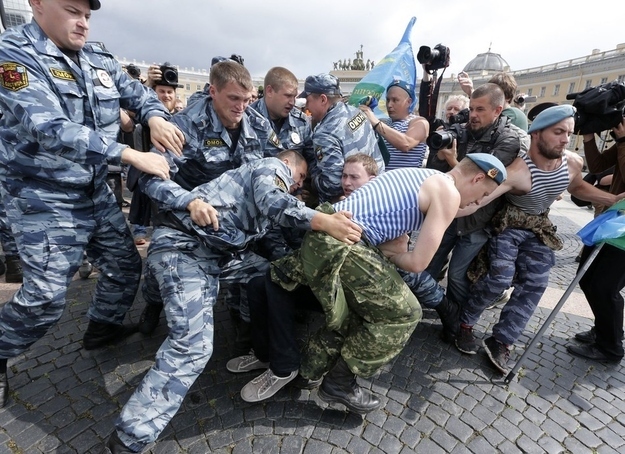 Two of them were arrested.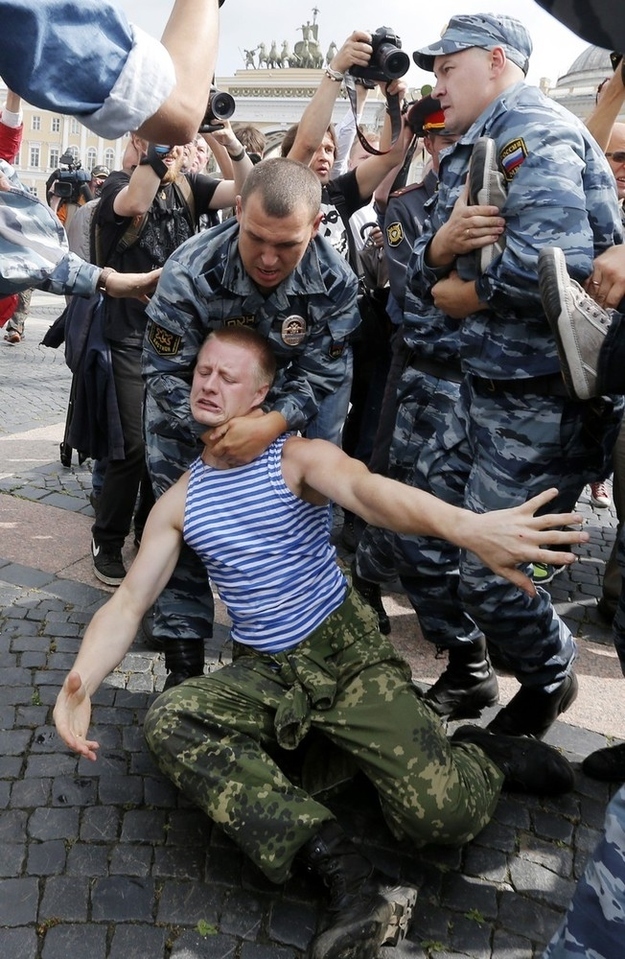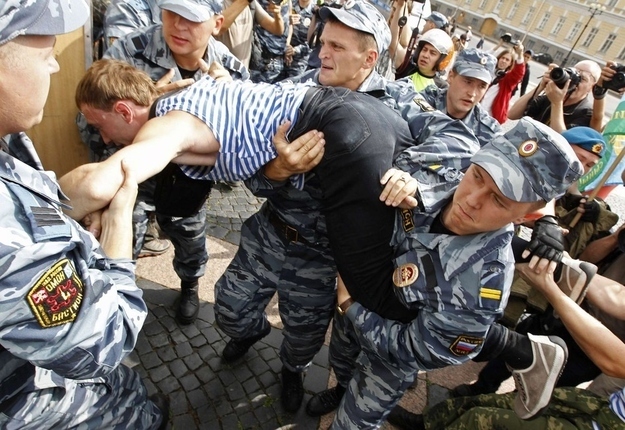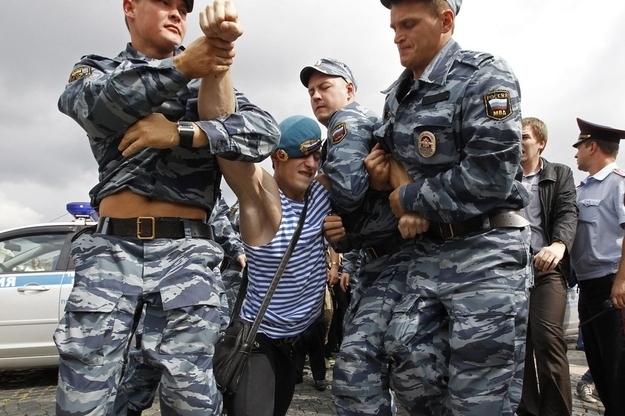 Max Seddon is a correspondent for BuzzFeed World based in Berlin. He has reported from Russia, Ukraine, Azerbaijan and across the ex-Soviet Union and Europe. His secure PGP fingerprint is 6642 80FB 4059 E3F7 BEBE 94A5 242A E424 92E0 7B71

Contact Max Seddon at max.seddon@buzzfeed.com.

Got a confidential tip? Submit it here.