"I Don't Know What Syria Is, But I Still Don't Want Them To Bomb It"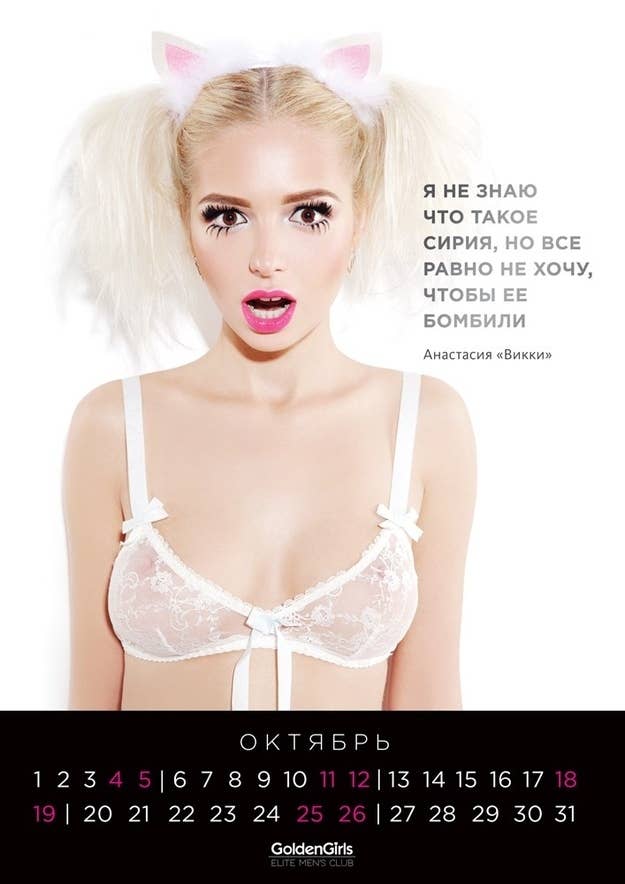 A Moscow strip club has released an anti-war themed calendar praising Vladimir Putin for his efforts to stop U.S. strikes on Syria.
Golden Girls club owner Sergei Li said he was having a meeting with employees when one of them raised her worries about the Syrian crisis, which has claimed over 100,000 lives. "I know that a lot of people won't believe that our girls could be interested in anything at all," he said in a press release. "So when I listened to her, I started asking the other girls if they knew anything about the situation in Syria, and it turned out a lot of them were." Li said that he would attempt to send one copy to Putin and another to U.S. President Barack Obama.
This isn't the first time Putin has been honored with his own striptease calendar: students from Moscow State University's journalism school disrobed for his birthday in 2010.
"Look For Chemistry In Your Relationships, Not In Syria"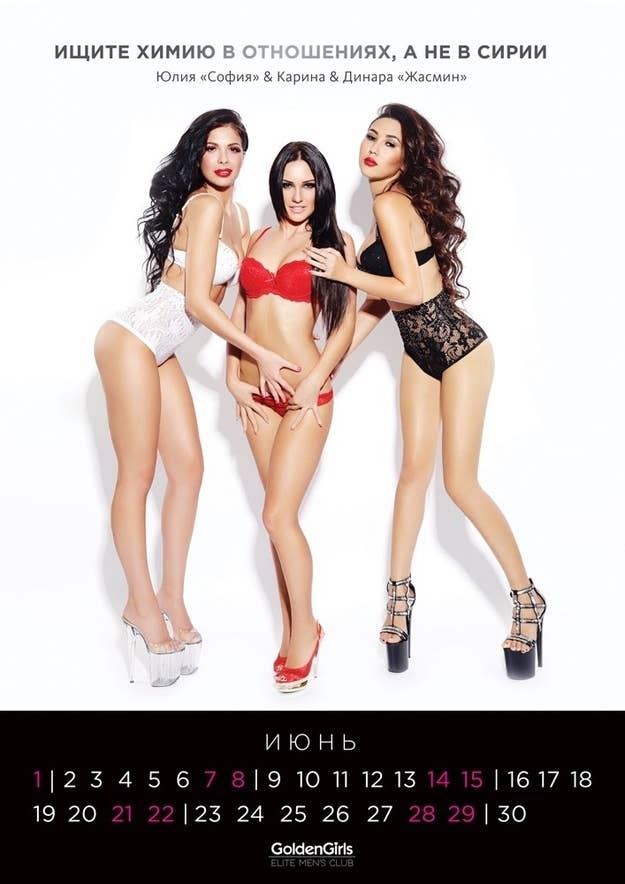 "Blow Up Dancefloors, Not Houses"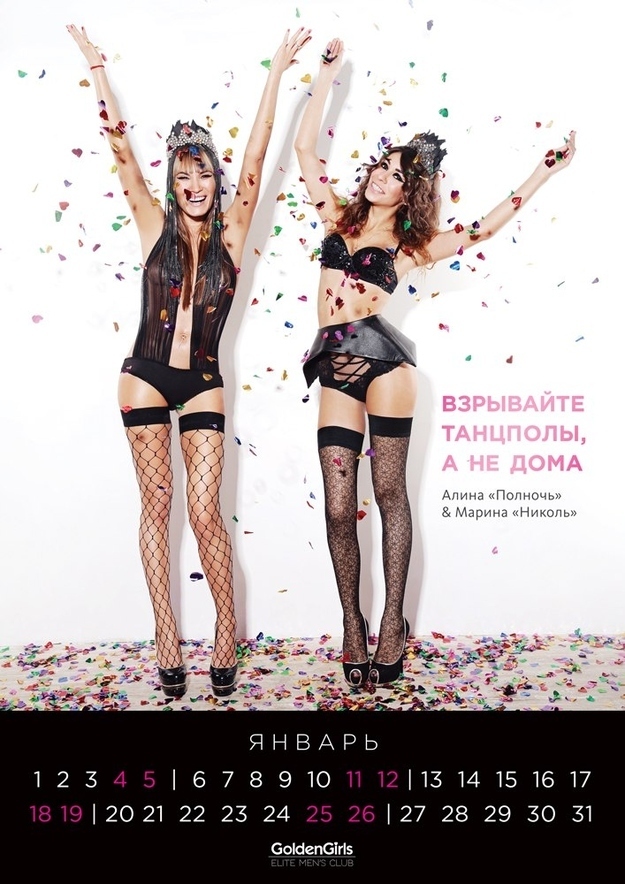 "The Planet Has Been Saved From War (#somethingtothankputinfor)"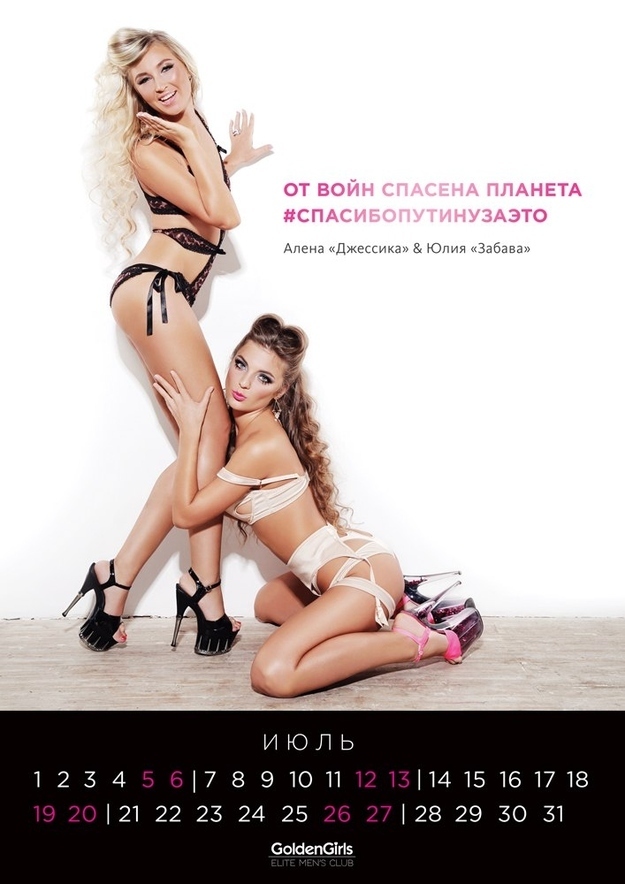 "They Don't Go To Journalism School, But They've Got A Position Too"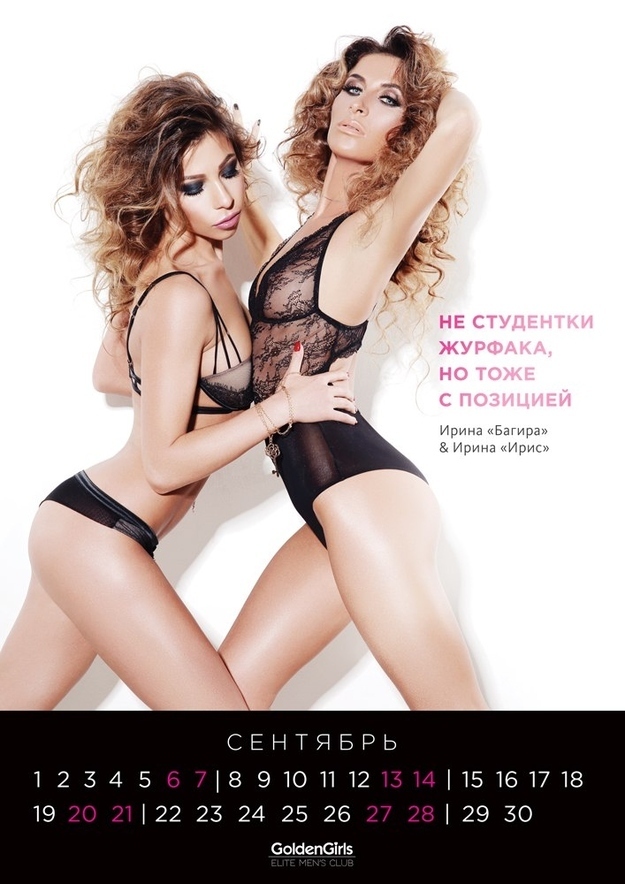 "When War Starts We Won't Be Having Fun Anymore"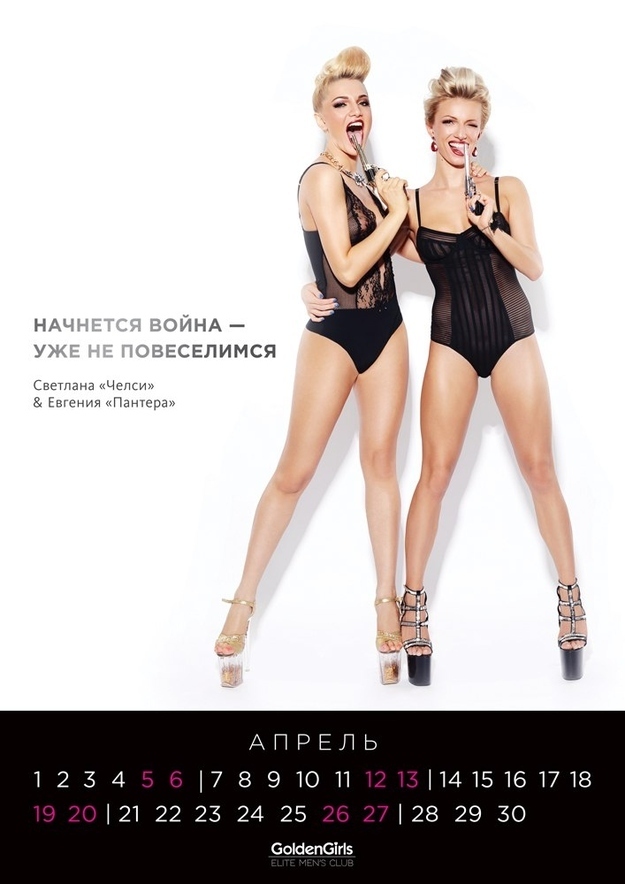 "Barack, Two Lap Dances From Me, And You'll Change Your Mind"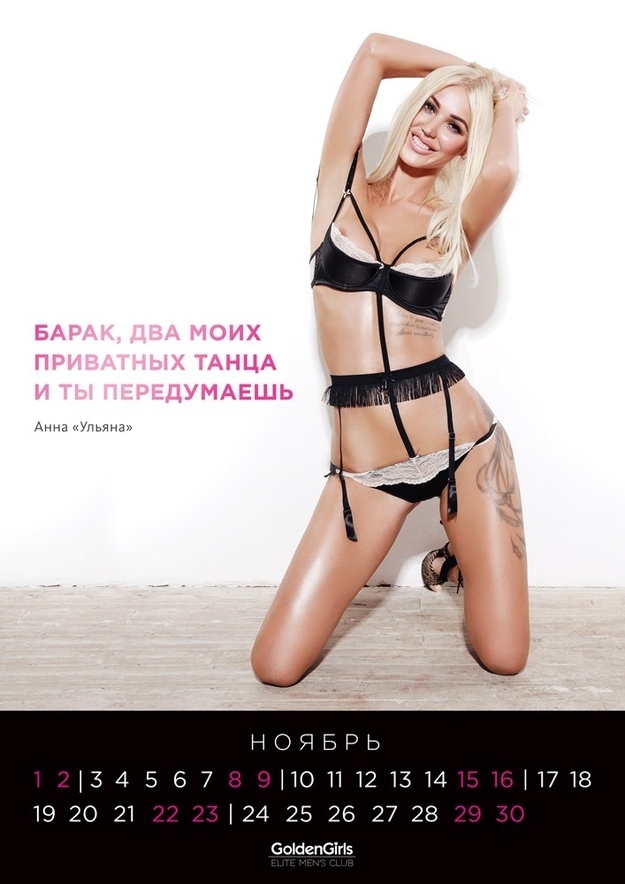 "Agression Both Sides Can Agree On"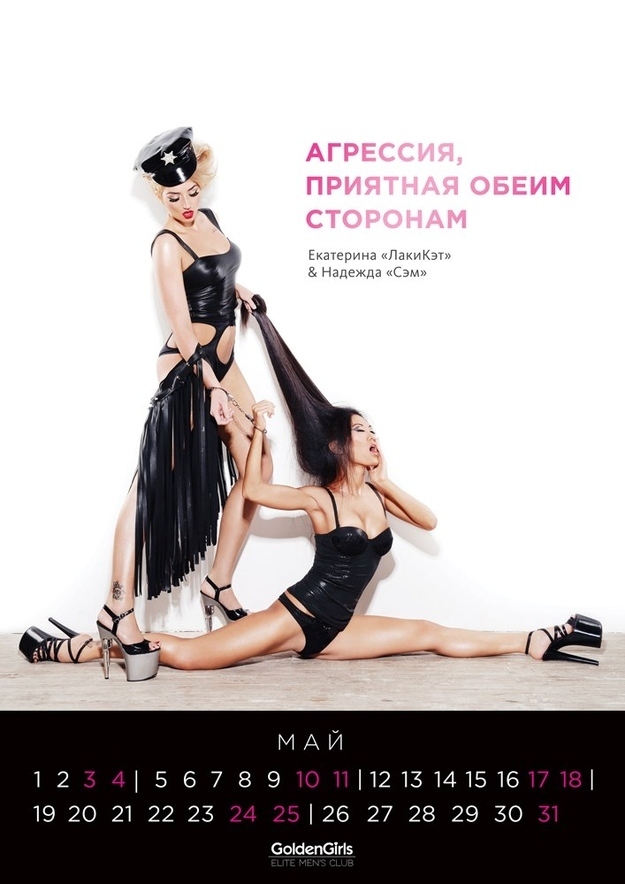 "A Farewell To Arms"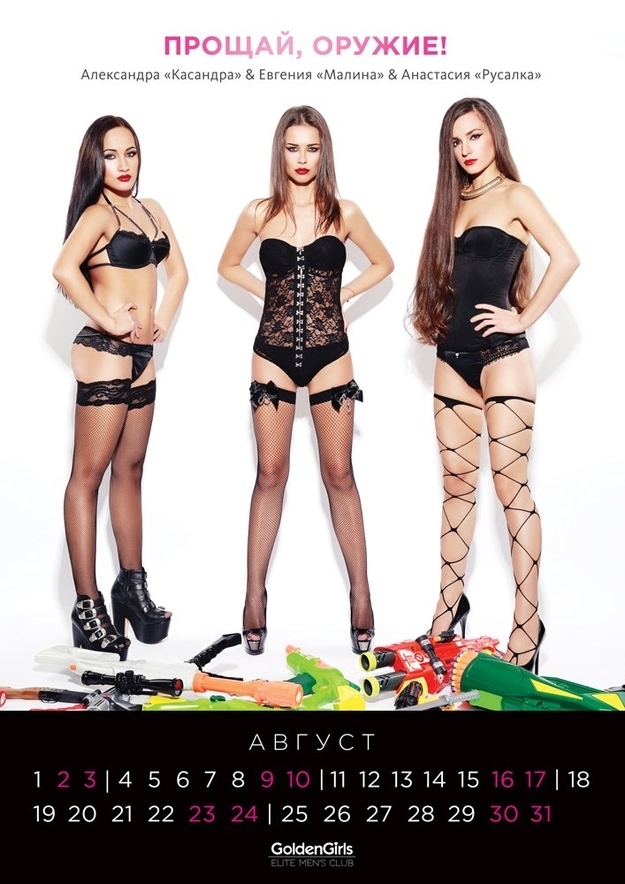 "Flash Your Eyes, Not Rounds"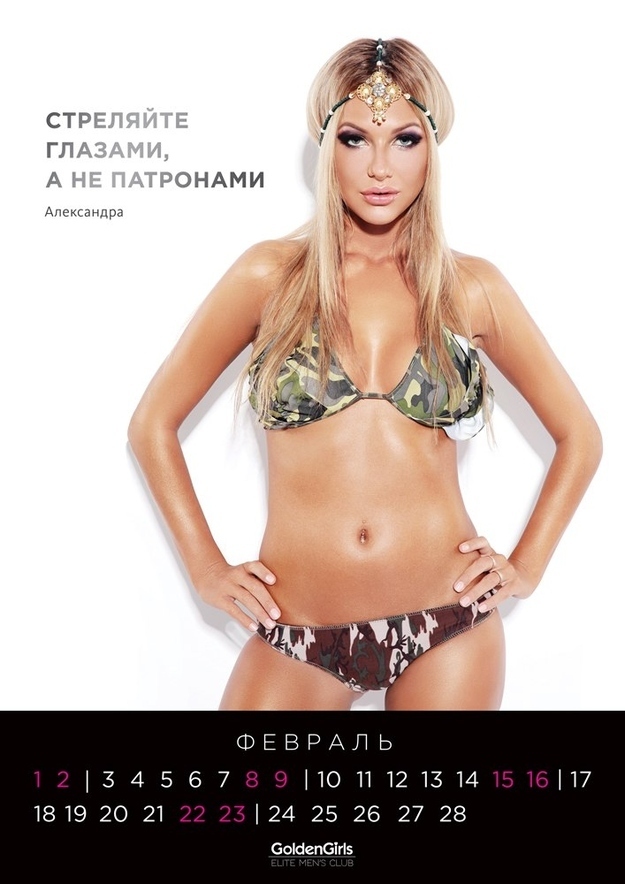 "I'll Marry A Peacekeeper"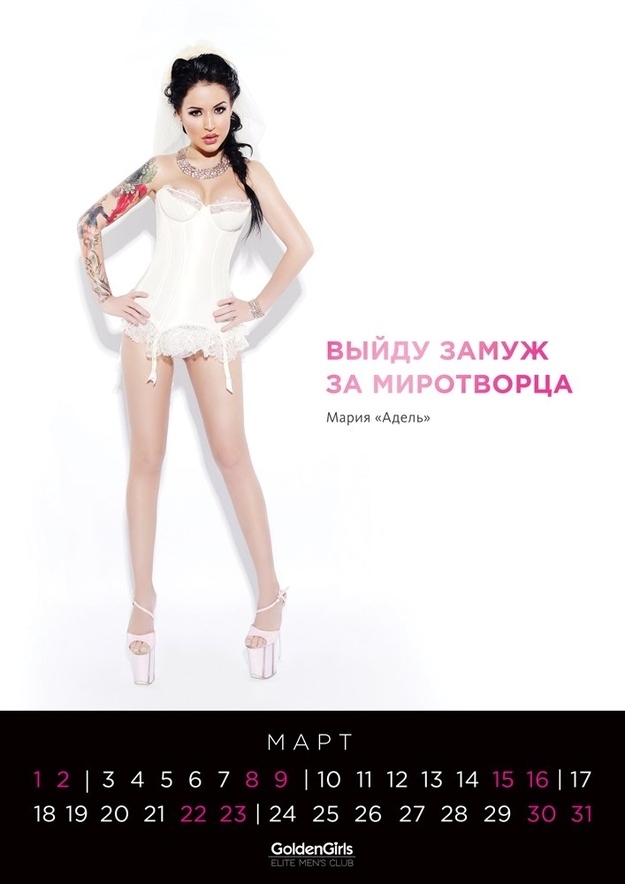 "Obama, You Don't Listen To Michelle, Listen To Me!"