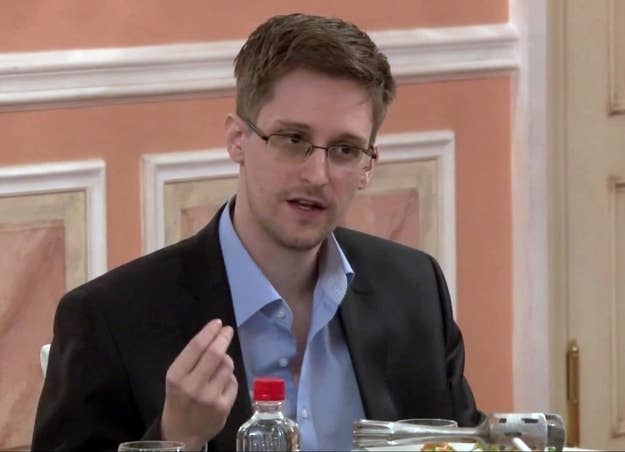 National Security Agency leaker Edward Snowden fears for his life after anonymous U.S. officials made death threats against him and intends to ask Russian law enforcement for protection, his Russian lawyer says.
Anatoly Kucherena told the state RIA Novosti news agency Tuesday that he and his team were worried about "potential and hidden threats" made against Snowden in the press. Kucherena cited a recent BuzzFeed story, in which an NSA analyst fantasized about the chance "personally [go to Russia] and kill him myself" and a Pentagon official said he "would love to put a bullet in his head."
Kucherena said the BuzzFeed article was "a real death threat, and we're worried about the fact that nobody is reacting to this. So we're going to write to the law enforcement agencies." Kucherena added that Snowden is eligible for Russian state protection because his asylum status grants him the same rights as Russian citizens.
In another interview to Russian state television later Tuesday, Kucherena said Snowden "takes the threats to his life and health for real" and called on the U.S. government to investigate the threats.
"It's important that these statements are investigated, because these people making extremist statements are, as a rule, doing it from behind a mask, that is, they don't reveal their faces," Kucherena said. Kucherena said that he and Snowden's American lawyer, Ben Wizner, would ask for the identities of the officials in the BuzzFeed story to be revealed. "We will ask for these masks to be taken off, so that we have an understanding of who this NSA officer is giving orders about ways to kill Edward Snowden."
Snowden is particularly worried by a scenario outlined by an Army intelligence officer involving murdering him in the street, Kucherena said, because he does his own shopping and goes outside.
"Just casually walking on the streets of Moscow, coming back from buying his groceries. Going back to his flat and he is casually poked by a passerby," the officer told BuzzFeed. "He thinks nothing of it at the time, starts to feel a little woozy, and thinks it's a parasite from the local water. He goes home very innocently and next thing you know he dies in the shower."
Snowden received temporary asylum in Russia last August after fleeing the United States via Hong Kong. According to a Washington Post interview in December, he lives in an undisclosed location with no obvious security measures.
U.S. officials have joked about killing Snowden in public. At a Washington Post round table in October, former NSA director Michael Hayden responded to Snowden's nomination for the European Parliament's Sakharov Prize by admitting that "in my darker moment over the past several months, I'd also thought of nominating Mr. Snowden, but it was for a different list." House Intelligence Committee chair Rep. Mike Rogers added, "I can help you with that."