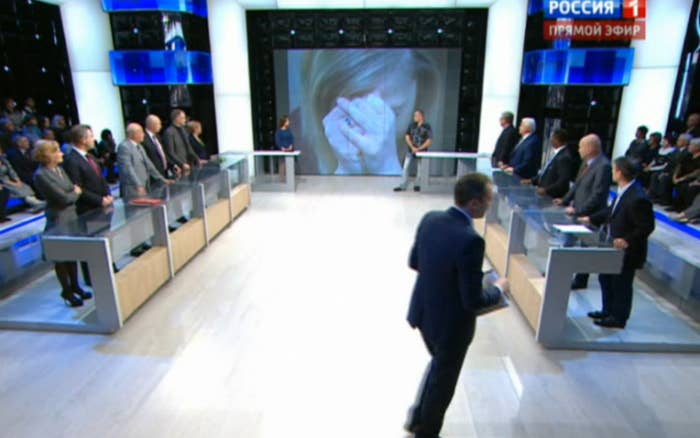 Special Correspondent, a show on the Rossiya 1 channel, broadcast a documentary that it said exposed how progressive sex education in Norway perverts the minds of otherwise healthy heterosexual children.
The show posits itself as a 60 Minutes-style investigative magazine program, but in reality usually consists of suggestive, antagonistic, or even entirely fake hit pieces on the Kremlin's supposed enemies — be they Pussy Riot, the Russian opposition, pro-European protesters in Ukraine, or LGBT people.
After the documentaries are shown, the program usually descends into a vituperative denunciation match between hardline lawmakers and other pro-Kremlin figures.
The key moment in Saturday's show was this clip, said to have been shot in Norway. Here, a teenager is shown reacting in shock when he sees Tom of Finland-style drawings of characters from the online game Team Fortress 2 on his wall.
"The erosion of morals, born across the ocean, and the degradation of the institution of marriage — Europe is bending over for the U.S.," the announcer said. "Is this what a child's bedroom should look like?"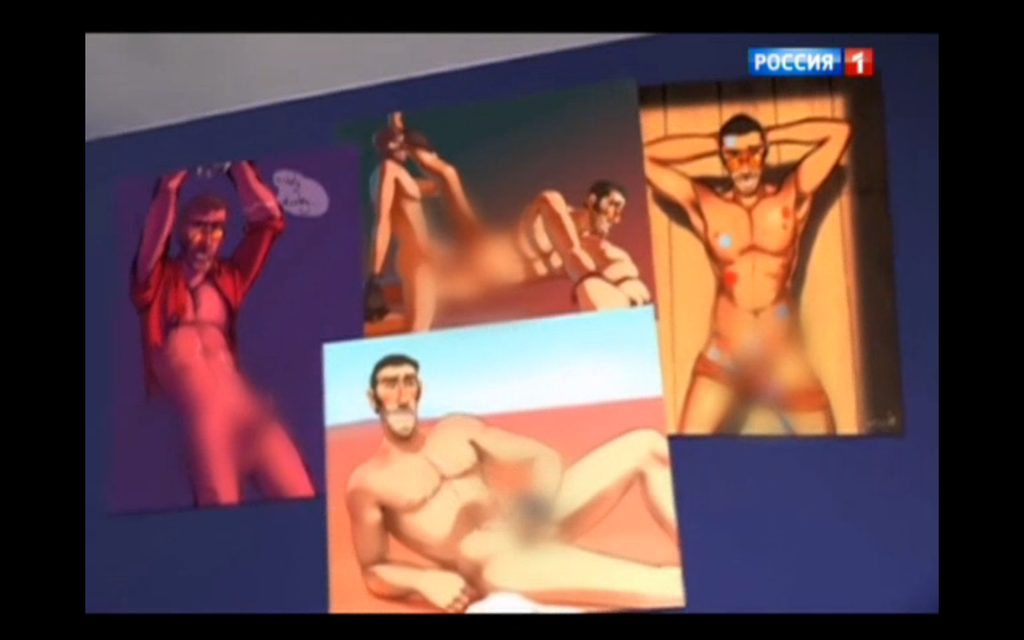 The original video is actually a 2012 ad for Fathead, a wall decal company. It shows a father surprising his son with a decal of an extremely heterosexual monster truck.
There are evidently some Team Fortress 2 fans working in Kremlin TV, too. In September, a World War I documentary on Channel 1 claimed that this image from the game was actually an old U.S. propaganda poster.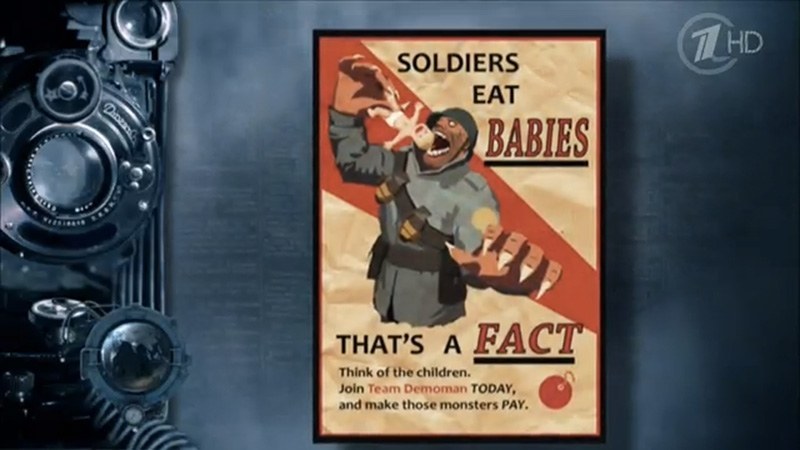 Though the official clip on Rossiya's website blurs out the Team Fortress 2 characters' genitals, TJournal, a Russian internet culture website, claimed that some stations in Russia's Far East showed them uncensored. While it's not clear if that would violate the controversial ban on "gay propaganda" Vladimir Putin signed last year, it would certainly fall foul of a new bill written by the same lawmaker, Elena Mizulina.
Under the text of the bill, which Mizulina submitted to parliament last week, hentai — Japanese erotic animation that sometimes depicts underage children in sexual acts — would be classified as child pornography. If the bill is passed, any people who show hentai in the media face three to 10 years in prison.
The full program can be viewed here.