Russian Prime Minister's Twitter Account Hacked By Mysterious Anti-Kremlin Group
Shaltai Boltai, which gained notoriety after posting leaks from Russian officials' computers, claimed responsibility and vowed to post more.
Someone hacked Russian Prime Minister Dmitry Medvedev's Twitter account on Thursday morning and announced his resignation.

The hacked account saw Medvedev, who is in Crimea for a major speech by Russian President Vladimir Putin expected to draw a line under Russia's annexation of the peninsula, renounce Moscow's claim to it.
"Russian citizens should not suffer because the upper echelons of the country's leadership aren't in their right minds," the account wrote.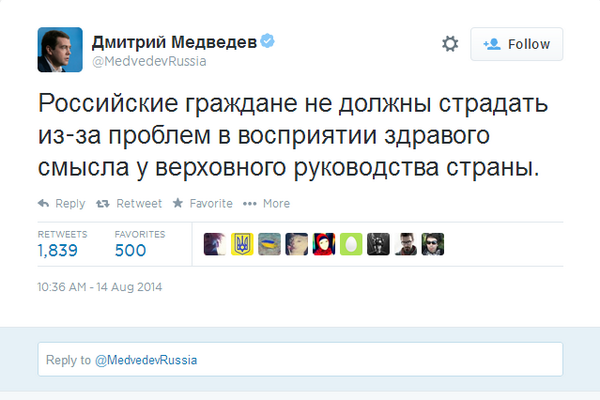 The account poked fun at Medvedev's love of tweeting and photography, hallmarks of when he kept the presidency warm for Putin from 2008 to 2012. The meek manner in which Medvedev stepped aside for Putin has made him a figure of derision since.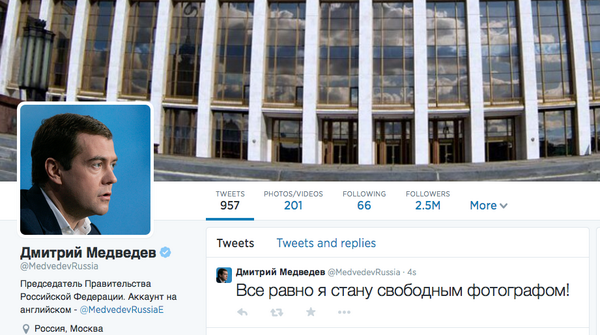 Eventually, the tweets were deleted, but not before the account wrote, "I've wanted to say this for ages. Vova [Putin]! You're wrong!"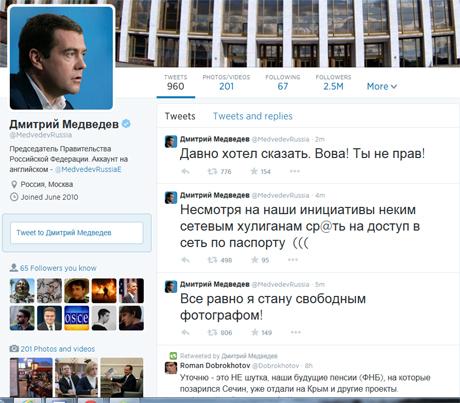 The hackers then posted a photo they claimed had been taken from Medvedev's hacked iPhone. It appears to show a government meeting from the vantage point of where Medvedev would have chaired it.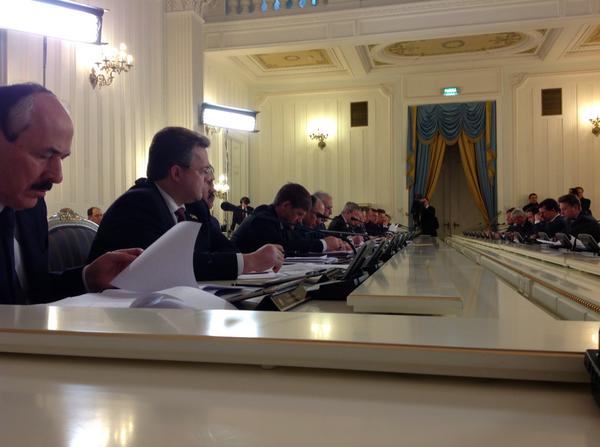 The group claimed it had obtained several of Medvedev's email accounts and data from three of his iPhones, and promised to release more later.
Soon afterward, Shaltai Boltai, a mysterious group that posts compromising leaks from Kremlin officials' computers, email accounts, and phones, claimed responsibility. "The circus is over, the clowns have fled. Ban electricity! :)"
Max Seddon is a correspondent for BuzzFeed World based in Berlin. He has reported from Russia, Ukraine, Azerbaijan and across the ex-Soviet Union and Europe. His secure PGP fingerprint is 6642 80FB 4059 E3F7 BEBE 94A5 242A E424 92E0 7B71

Contact Max Seddon at max.seddon@buzzfeed.com.

Got a confidential tip? Submit it here.