Russian Official Says Apple CEO Should Be Banned From Russia After Saying He Is Gay
"What could he bring us? The Ebola virus, AIDS, gonorrhea?"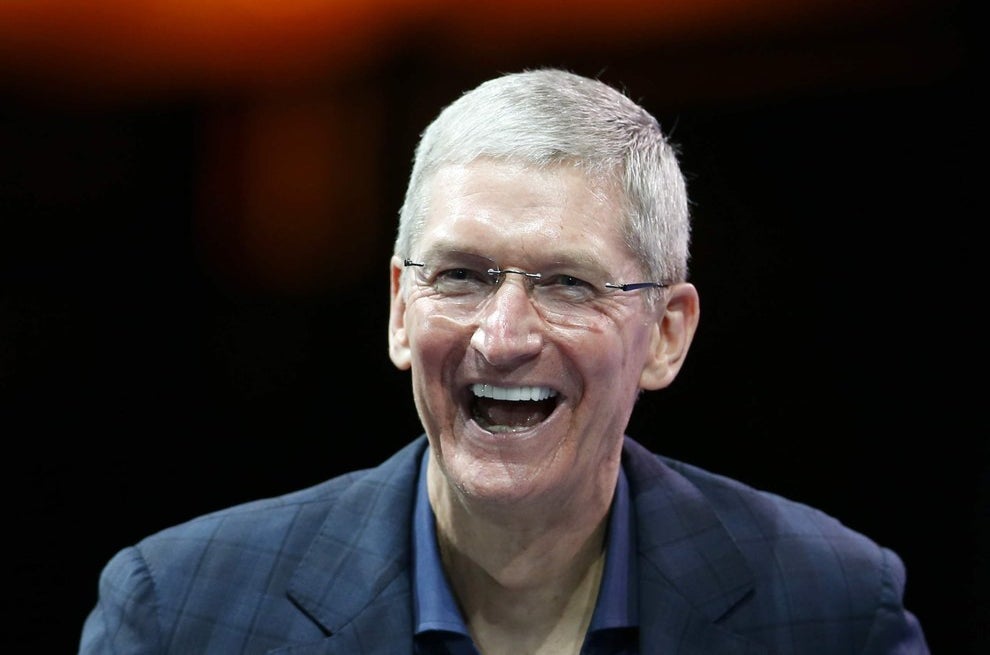 Apple CEO Tim Cook (left) and Russian Member of Parliament Vitaly Milonov.
Russia should give Apple CEO Tim Cook a lifetime entry ban for announcing that he identifies as gay, a prominent Russian anti-LGBT lawmaker has said.
"What could he bring us? The Ebola virus, AIDS, gonorrhea? They all have unseemly ties over there," St. Petersburg city council member Vitaly Milonov told the FlashNord website on Thursday. "Ban him for life."
Apple is very popular among Russian politicians, including Prime Minister Dmitry Medvedev, but holds just 8% of the smartphone market in the country, according to Bloomberg, owing largely to the iPhone's high cost. Now Apple may see ramifications from Cook's decision to publicly say he identifies as gay in an essay for Bloomberg Businessweek. The country's government has used LGBT rights as a wedge issue to underline its backlash against what it sees as Western liberal hegemony. Milonov, an MP in St. Petersburg whose local "gay propaganda" ban became the basis for the controversial federal law passed last year, is an iPhone and iPad owner but recently declared that an iPhone 6 his "European homophobe friends" gave him was too vulnerable to U.S. spying for Russian officials to use.
Elena Mizulina, the author of the federal ban, said in July that iPhones were a key tool for pedophiles to film child pornography, but has herself been photographed using an iPad. Kremlin propaganda chief Dmitry Kiselyov, who once called for burning the hearts of gay people who die in car crashes "as unfit for life," has a pink iPhone.
Max Seddon is a correspondent for BuzzFeed World based in Berlin. He has reported from Russia, Ukraine, Azerbaijan and across the ex-Soviet Union and Europe. His secure PGP fingerprint is 6642 80FB 4059 E3F7 BEBE 94A5 242A E424 92E0 7B71

Contact Max Seddon at max.seddon@buzzfeed.com.

Got a confidential tip? Submit it here.