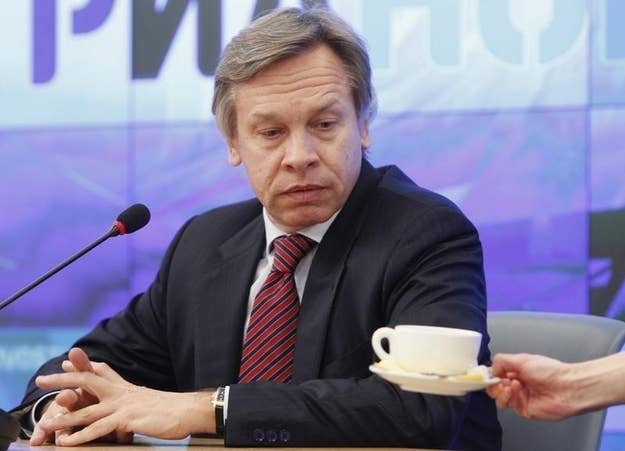 "A new shootout at Navy headquarters in Washington - a lone gunman and 7 corpses. Nobody's even surprised anymore. A clear confirmation of American exceptionalism.'"
Pushkov didn't seem to understand the outcry in the U.S. over his comments:
"The torrent of hate towards us from American citizens is staggering. One writes: 'It seems that we (that is, the U.S.) saved you from the Germans during WWII for nothing'!!!"
Pushkov was tweeting based off unconfirmed reports of the shooting, the exact number of victims of which is still unknown. The Associated Press cited a Pentagon official as saying that several people were killed and as many as 10 injured.
Pushkov is not the first Russian lawmaker to gloat at the U.S. on Twitter after the White House accepted a Kremlin proposal to avert a strike on Syria. Last Friday, a Duma colleague and former Olympic athlete tweeted a racist photo of Barack and Michelle Obama, then refused to apologize. U.S. Ambassador Michael McFaul called Rodnina's tweet "outrageous behavior, which only brings shame to her parliament and country."
The U.S. Embassy in Russia tweeted to Pushkov: "What's exceptionalism got to do with it? Why use a tragedy to score political points?"