Russian Men Beat Up Dutch Diplomat In His Apartment, Scrawl Heart And "LGBT" In Lipstick
The bizarre assault comes after Dutch police arrested a Russian diplomat in his apartment in the Hague and amid rising tensions between the two countries.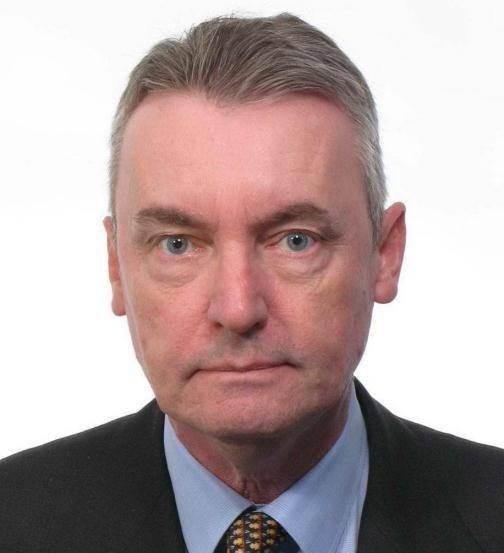 A Dutch diplomat in Russia is recovering after two men broke into his apartment, beat him, and scrawled a heart and the acronym "LGBT" on a mirror in lipstick, the latest in a string of incidents straining Moscow's relationship with the Netherlands.
The diplomat, whom Russian media named as Onno Elderenbosch, called police in Moscow Tuesday after the attack, RIA Novosti reported, citing police sources. Elderenbosch, deputy to the Dutch ambassador, suffered light injuries and is in good condition, the agency added.
LifeNews, a tabloid website linked to the Russian security services, reported that the men who attacked Elderenbosch pretended to be workers inspecting an electricity outage before beating him and trashing his apartment, but did not steal anything. The website posted a photos of the heart and LGBT tag on the mirror, as well as another photo of the trashed apartment.
Dutch Foreign Minister Frans Timmermans summoned Russia's ambassador to the Hague over the incident Wednesday, the embassy told RIA Novosti."Our people must be able to work there safely and I want the assurance that the Russian authorities also take their responsibility on that point," Timmermans wrote on his Facebook page, according to a translation by the BBC.
Tensions have run high between the two countries since Russia arrested the crew of a Dutch-flagged ship, the Arctic Sunrise, owned by Greenpeace last month when activists attempted to storm an offshore drilling platform operated by state-run energy giant Gazprom. All 30 people onboard, including two journalists, are being held without bail for two months on charges of piracy, which carries a term of up to 15 years in prison. The Netherlands are taking legal action under the U.N.'s Law of the Sea to release the crew members. Russian investigators claim to have found hard drugs on board the ship.
Timmermans apologized to the Kremlin last week after police arrested a minister-counsellor at the Russian Embassy in the Hague on child abuse charges. Police were investigating a complain from neighbors over the welfare of the diplomat's children and admitted that he was detained in violation of diplomatic immunity. Dutch media reported that Borodin was detained because he was drunk when police arrived at his apartment.
Russian officials suggested the arrest was retaliation for the Greenpeace charges, but also hinted that the tensions are linked to Dutch opinion over Russia's treatment of the LGBT community.
Russian President Vladimir Putin's visit to Amsterdam in April was protested by hundreds of Dutch activists angry at a Russian law then under discussion, passed in June, banning "promoting non-traditional sexual relations to minors."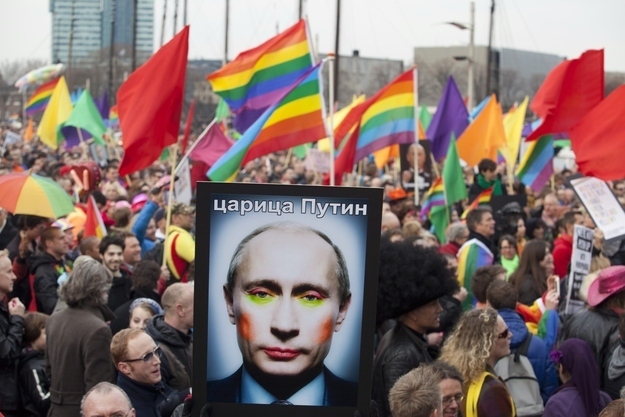 "Dutch police and citizens should pay attention to their legalized pedophiles instead of how Russian diplomats treat their children," parliamentary foreign affairs committee chairman Alexey Pushkov tweeted.
A Russian man picketed the Dutch Embassy with a sign reading, "European, beat up pedophiles and gays, not our diplomats."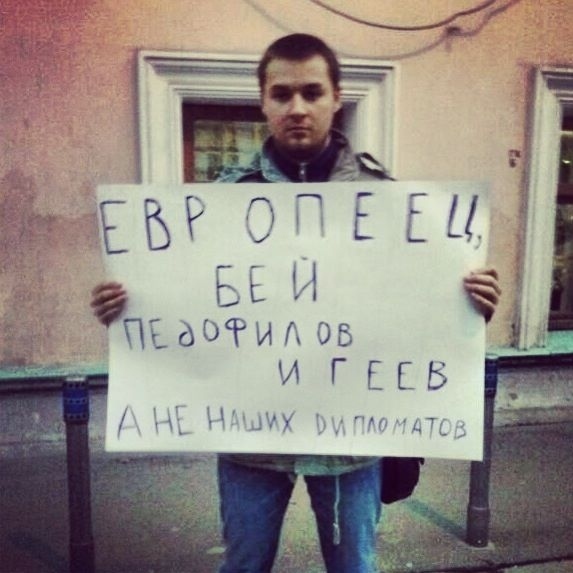 Pushkov and the man were referring to Vereniging MARTIJN, a Dutch pedophilia organization whose right to exist was upheld by a higher court this year.
Russia and the Netherlands have marked 2013 as a special year to promote their bilateral relations.
Max Seddon is a correspondent for BuzzFeed World based in Berlin. He has reported from Russia, Ukraine, Azerbaijan and across the ex-Soviet Union and Europe. His secure PGP fingerprint is 6642 80FB 4059 E3F7 BEBE 94A5 242A E424 92E0 7B71

Contact Max Seddon at max.seddon@buzzfeed.com.

Got a confidential tip? Submit it here.