Plainclothes Agents Detain Russian LGBT Activists Over Sochi Pride Ban Protest
Vladimir Putin has banned all unsanctioned protests in Sochi for two months.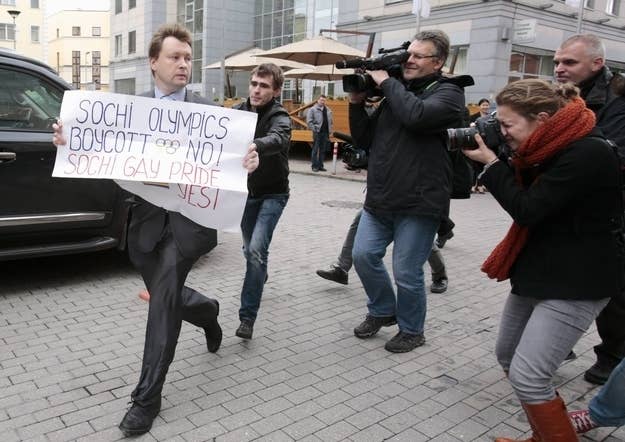 Police and plainclothes agents in Moscow detained 10 LGBT activists outside the headquarters for the Sochi Olympics organizing committee on Wednesday for protesting a decree that essentially bans pride parades during the games.
President Vladimir Putin signed a decree last month that puts Sochi on lockdown for two months surrounding February's Olympics, banning all public gatherings "unrelated" to the games and establishing a giant "forbidden zone" near the city with restricted access. Nikolai Alexeyev, a controversial activist among those briefly detained Wednesday, has announced his intent to appeal the decree.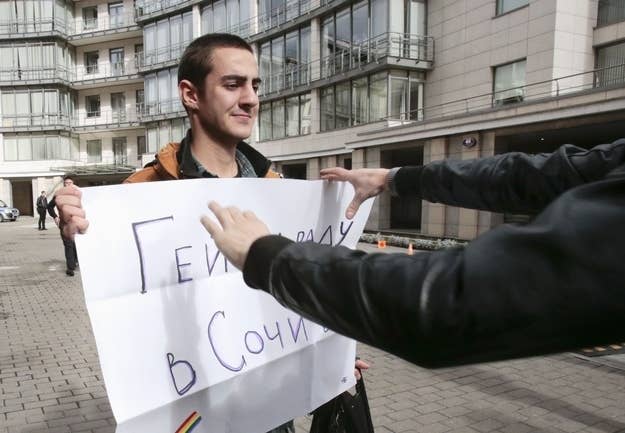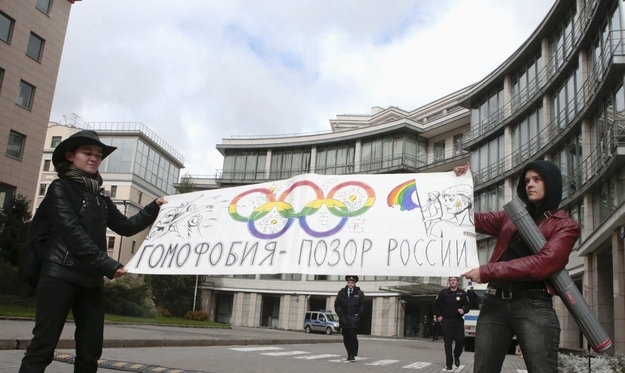 Max Seddon is a correspondent for BuzzFeed World based in Berlin. He has reported from Russia, Ukraine, Azerbaijan and across the ex-Soviet Union and Europe. His secure PGP fingerprint is 6642 80FB 4059 E3F7 BEBE 94A5 242A E424 92E0 7B71

Contact Max Seddon at max.seddon@buzzfeed.com.

Got a confidential tip? Submit it here.