Russian Ambassador To Britain Welcomes New Propaganda Channel With Bizarre Rant
"In true buccaneering spirit/style of host country they will tear down all walls and shatter every conventional wisdom of chattering classes."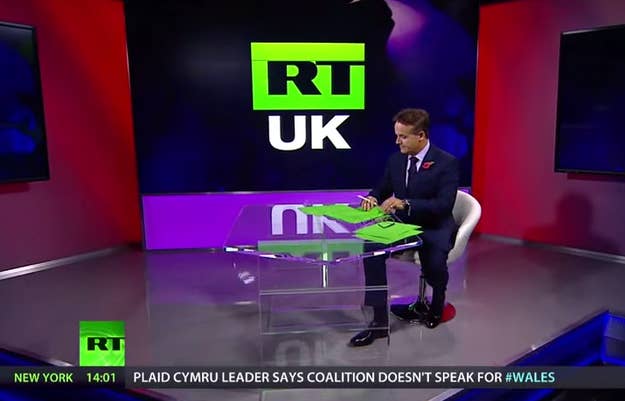 Alexander Yakovenko, Russia's ambassador to Britain, marked the launch of RT UK, the Kremlin's British-specific propaganda channel, on Thursday with a lengthy and eccentric Twitter rant that saw him make extraneous references to Financial Times columnist Martin Wolf and novelist Virginia Woolf while claiming the network would "be as innovative as [the] Russian avant-garde."
He started by referring to the station's launch party, which was disrupted by a fire alarm RT editor-in-chief Margarita Simonyan intimated was part of a UK government plot to stop the channel.
The tweetstorm was a marked departure for Yakovenko, who usually posts banal policy statements from top Russian officials a day or two after they are made.
Here Yakovenko refers to Russia's greatest 19th-century liberal thinker, who spent long years of exile living in London and published Russia's first revolutionary newspaper, The Bell.
"We believe that the public would only benefit from having access to an outlet that shows the world from a different position," Simonyan told guests at the launch.
The channel, which aspires to become a must-watch destination for taxi drivers across Britain, has been at the center of controversy since before it started broadcasting in late October. Ofcom, Britain's broadcasting authority, said the main RT channel's coverage of the Ukraine crisis was biased and threatened to take it off the air.
RT reveled in the controversy with a pre-emptive ad campaign claiming it is under fire for challenging pro-government orthodoxy in the British media.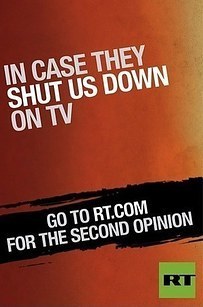 "It looks like RT UK sees its goal as creating an intellectual provocation in Britain by trying to show an alternative take on domestic British news, rather than just on global current affairs," Tonia Samsonova, a Russian journalist who attended the launch, told BuzzFeed News. "Whether you agree with that or not, you can't not acknowledge how good at it they are."
Max Seddon is a correspondent for BuzzFeed World based in Berlin. He has reported from Russia, Ukraine, Azerbaijan and across the ex-Soviet Union and Europe. His secure PGP fingerprint is 6642 80FB 4059 E3F7 BEBE 94A5 242A E424 92E0 7B71

Contact Max Seddon at max.seddon@buzzfeed.com.

Got a confidential tip? Submit it here.