KIEV, Ukraine — Hundreds of thousands of people swarmed through the Ukrainian capital of Kiev on Sunday as a pro-European Union protest movement warped into an all-out battle to unseat President Viktor Yanukovych.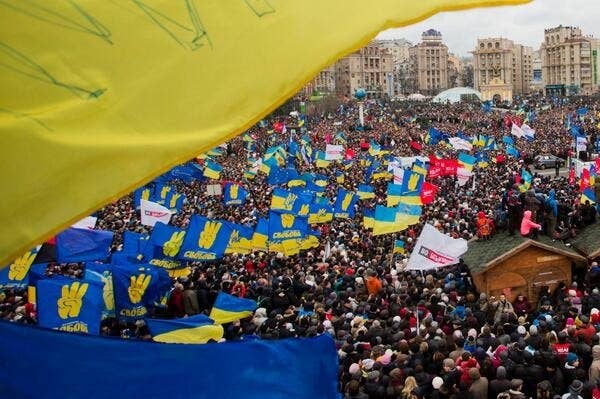 Pro-European Ukrainians are furious with Yanukovych for backing out of a deal with the EU in favor of closer economic ties with Russia.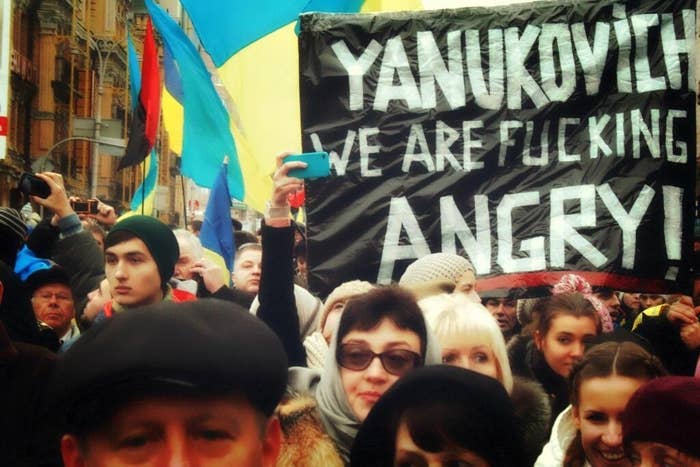 The protests, which began last week, appeared to be dying down until riot police violently cleared a tent city on Kiev's Independence Square, known as the Maidan. This caption reads "Die, scumbag!"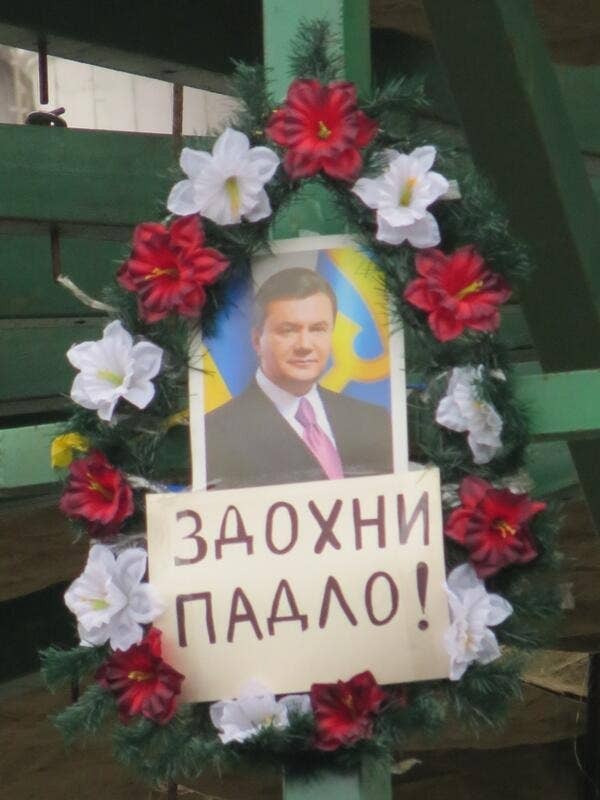 Kiev had not seen crowds this large since 2004's Orange Revolution, when weeks of demonstrations on the Maidan cost Yanukovych the presidency.
Protesters defied a court order banning protests on the Maidan and thronged the square to hear speeches from opposition politicians.
Some protesters scaled an artificial Christmas tree on the square and planted flags.
Others violently clashed with police outside the presidential administration building.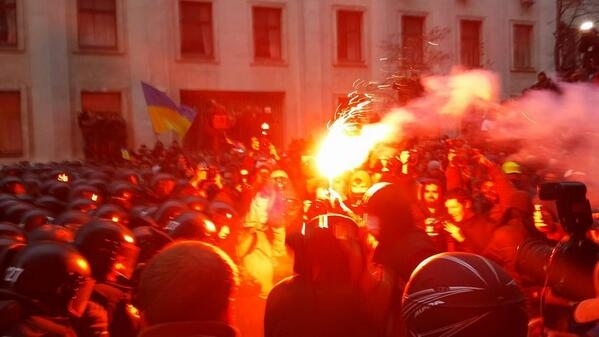 These guys came with their own bulldozer.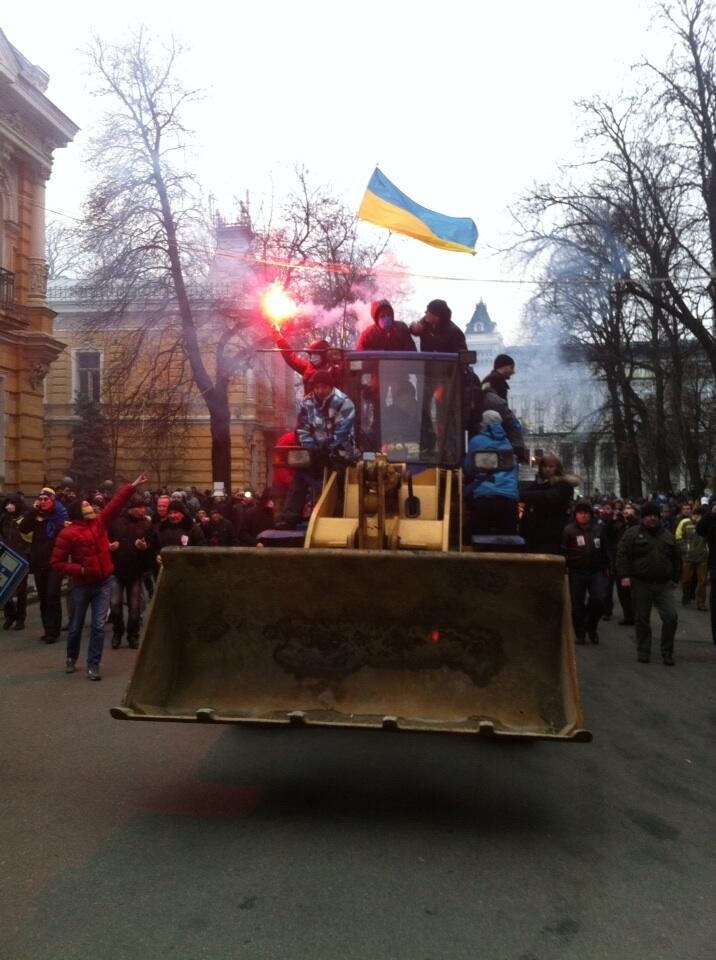 Police and protesters used tear gas against one other.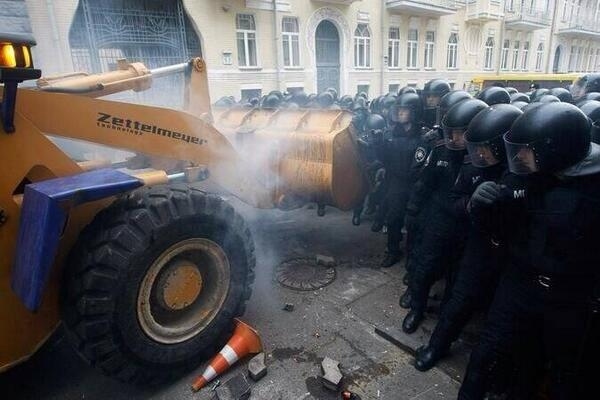 Opposition leaders distanced themselves from the violence and said it had been carried out to discredit them.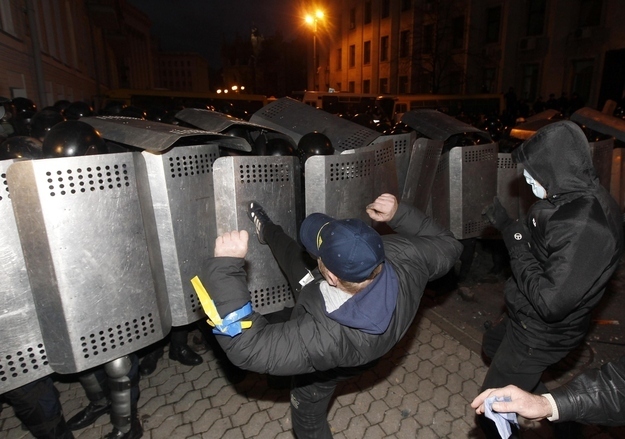 In the evening, several dozen tents went up on the Maidan. Ads on the Jumbotron were replaced by an EU flag. Protesters heard speeches and danced through the evening.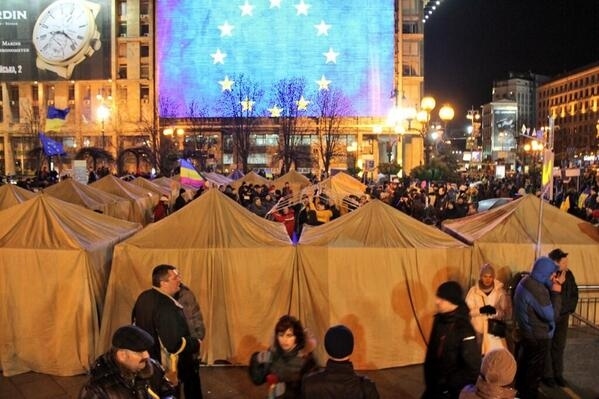 Several hundred more protesters occupied City Hall down the street and camped out there overnight.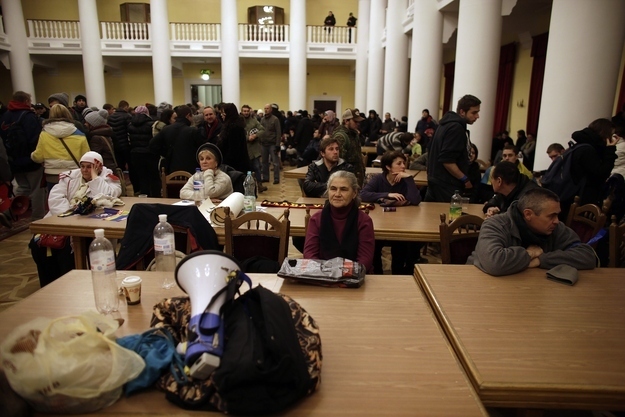 This graffiti outside renames it "Revolution HQ."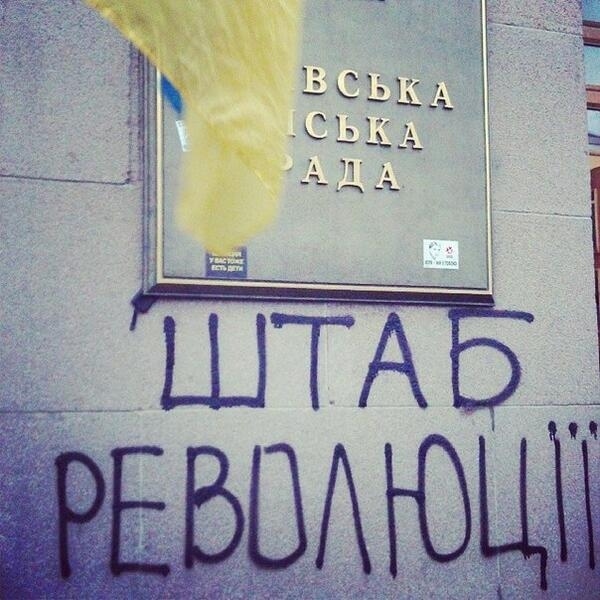 The dream: a westward turn and entry into the European Union, something Kiev's young protesters can get excited about.
Large crowds took to the streets in other cities, such as Lviv: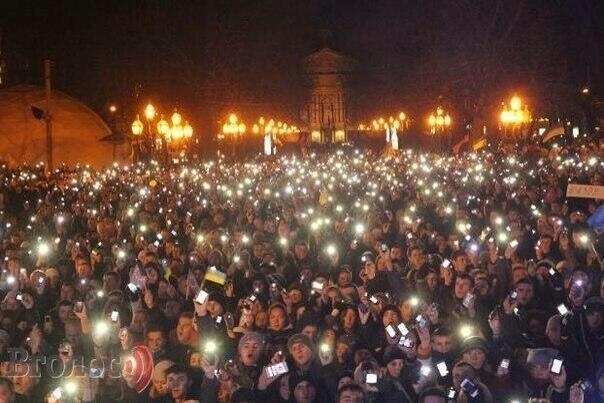 And Ivano-Frankivsk: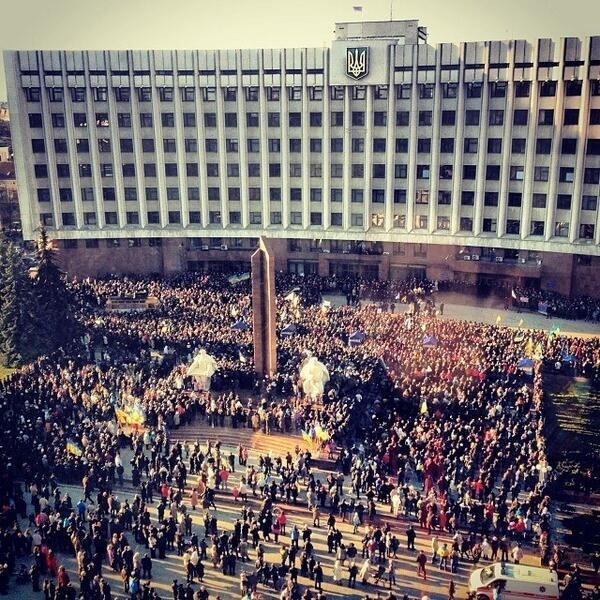 The wild scenes, unthinkable since the Orange Revolution, provoked their fair share of memes.
"Vitya," Russian President Vladimir Putin says, "two things." "What?" replies Yanukovych. "1. Great job breaking up #EuroMaidan," the hashtag for the protest, Prime Minister Dmitry Medvedev says. "2. Ukraine's not Russia, you're fucked."
"You might be cool," this caption reads, "but you're never going to be 'I'm besieging Yanukovich with flares on a tractor' cool."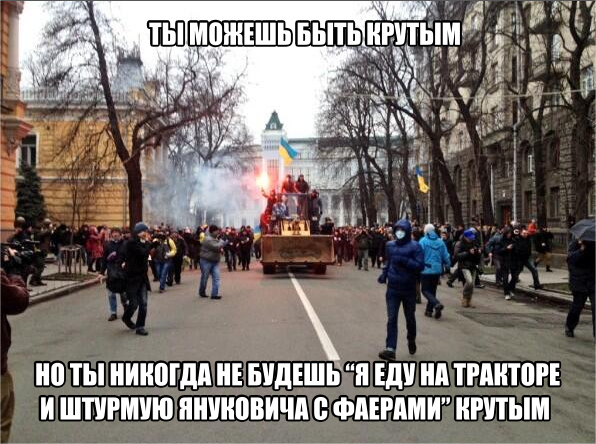 Opposition leaders are calling for a general strike and insist they want protests to be peaceful.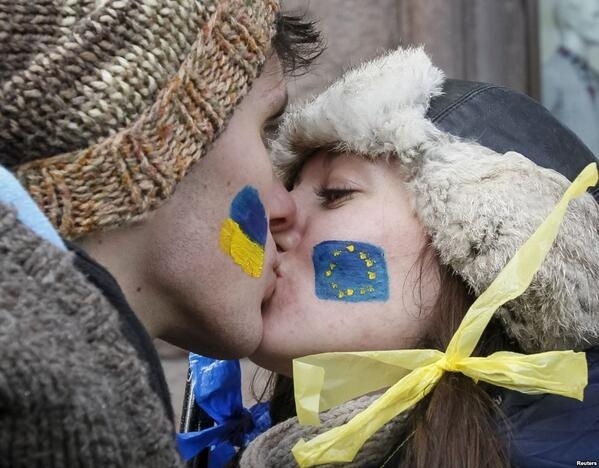 But the word on everyone's lips here is "revolution."