Rebel Elections Move Eastern Ukraine Closer To Russia
BuzzFeed News' Max Seddon reports from the self-proclaimed Donetsk People's Republic.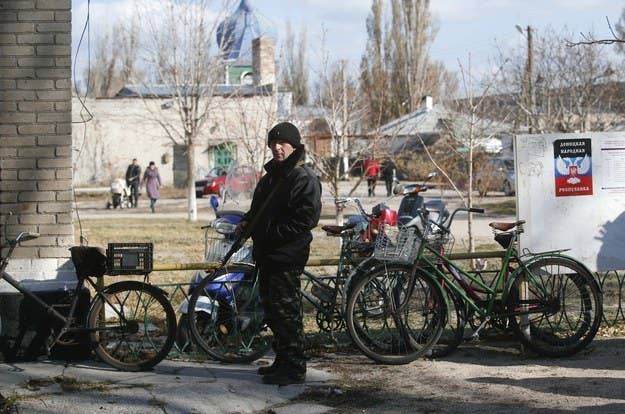 PETRIVSKE, Ukraine — Two separatist rump states in eastern Ukraine are holding elections that they hope will cement their burgeoning de facto statehood, despite glaring irregularities, a swell of international condemnation, and growing fears of a fresh Russia-backed offensive.
Though the elections have no chance of winning formal recognition, the apparently high turnout and the ease with which rebels held them underscored Ukraine's loss of control over parts of Donetsk and Luhansk provinces after months of war.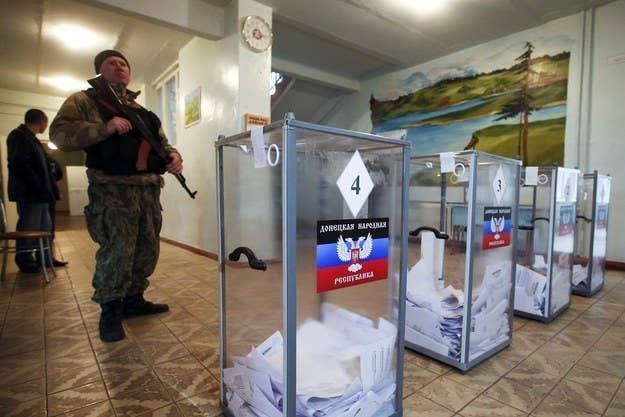 Moscow, however, has vowed to respect the vote, which the Kremlin says is the only chance locals have to secure legitimate representation.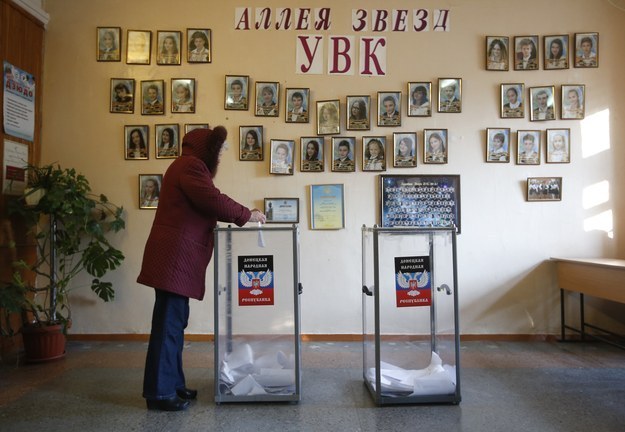 Polling stations across the self-proclaimed Donetsk and Luhansk People's Republic saw long lines, despite cold, miserable weather.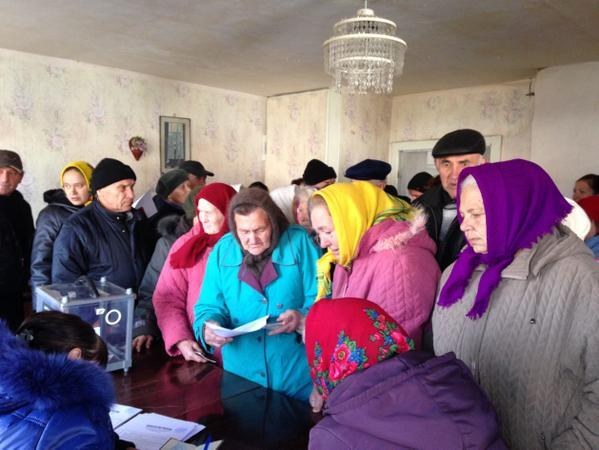 The large crowds across both territories may, however, have also been caused by the fact that were five times fewer polling stations than at slapdash independence referendums held in May.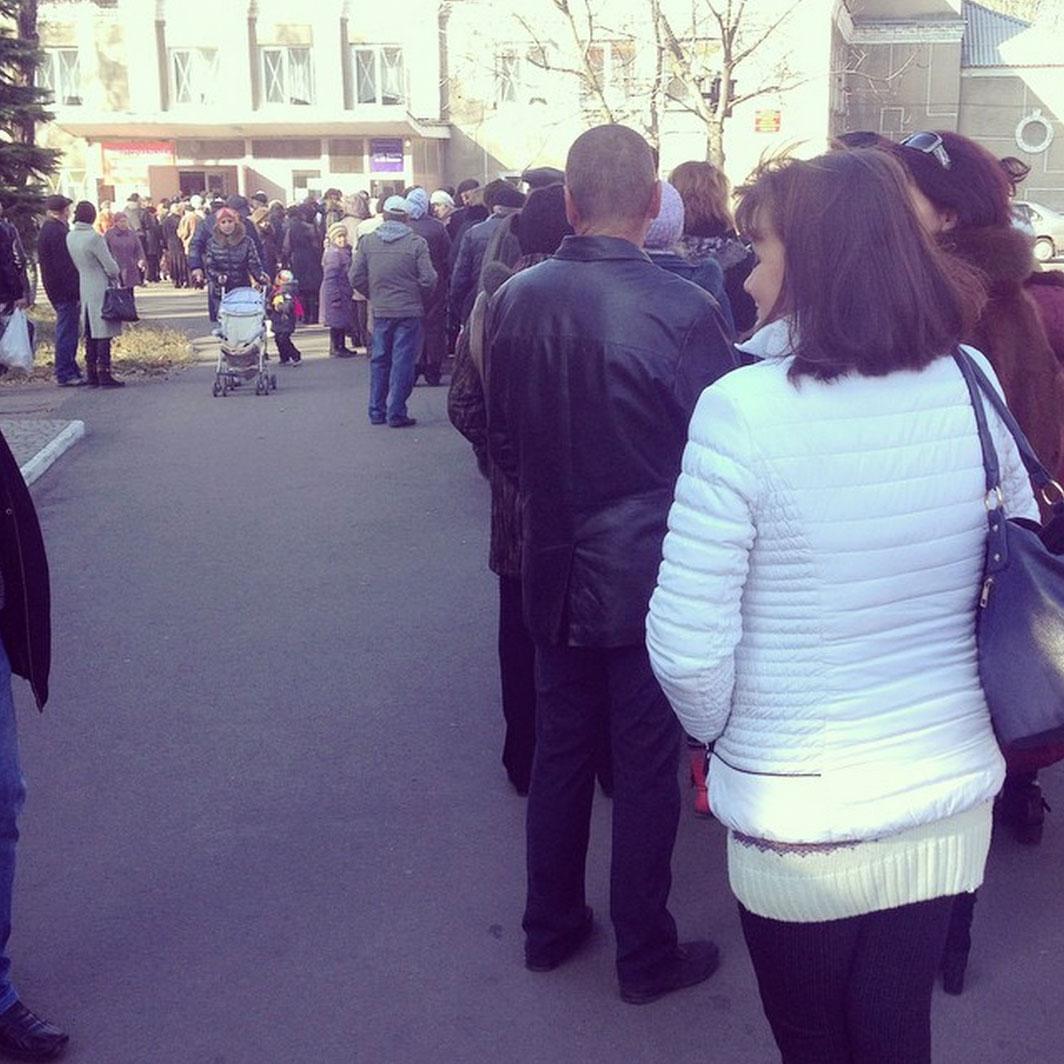 Rebels claimed this was because Ukraine subsequently reclaimed parts of Donetsk and Luhansk provinces, which the separatists refer to as "occupied territories" they intend to reclaim.
Months of war, which displaced over a million people and considerably lowered locals' enthusiasm to join Russia, most likely also played a role.
Locals overwhelmingly blame Kiev for often indiscriminate shelling and rocket fire that has killed over 4,000 people, destroyed thousands of homes, and severely damaged crucial infrastructure, leaving many towns without electricity, heat, and running water.
Ukraine also stopped paying pensions, benefits, and public officials' salaries in the summer, but has provided little in the way of humanitarian aid, leaving many dependent on supplies sent illegally across the border by Russia.
Some polling stations sold voters vegetables and pies for 1 hryvnia (8 cents) — for many, the first proper food they had eaten in months.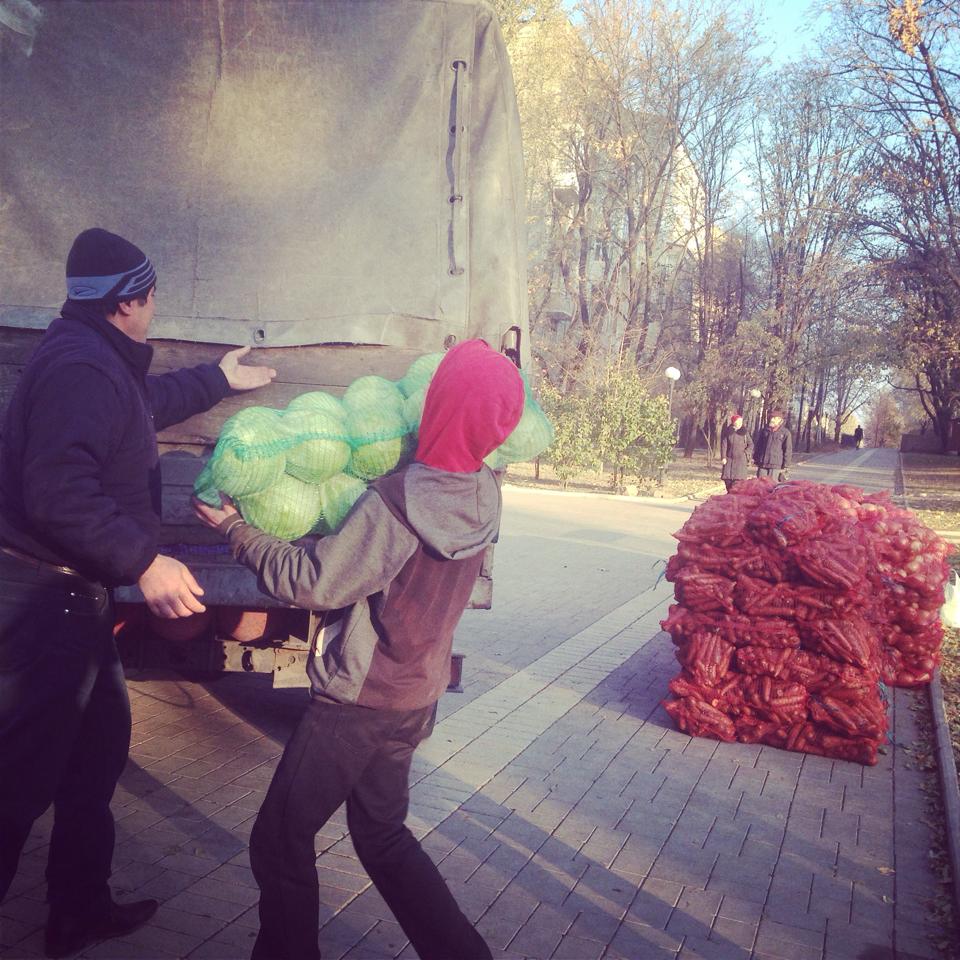 Many other people stood in long lines regardless, reflecting the high degree of antipathy for the Ukrainian government here.
"I changed my mind because of the war," Larissa Rudenko, 47, told BuzzFeed News outside an abandoned house being used as a polling station in the bombed-out village of Petrivske. "We never really said we wanted to go to Russia, but since then everyone's been touched by this."
There is virtually no chance the elections will gain widespread recognition. Rebels had no access to voter rolls and no obvious mechanism to prevent fraud.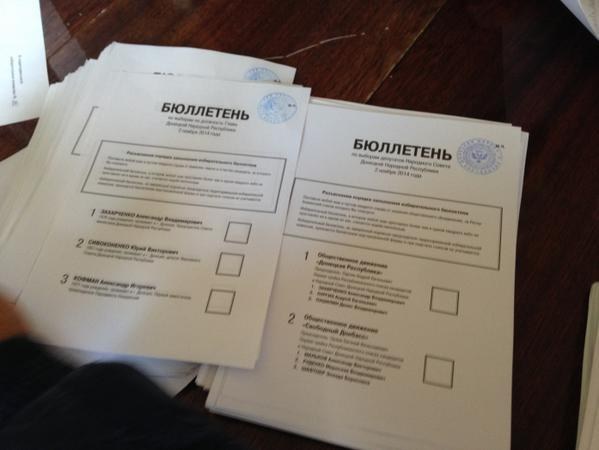 After the OSCE, a conflict resolution body monitoring the conflict, refused to take part in the elections, rebels formed a different group of fringe European politicians with an almost identical name clearly meant to sound the same on Russian TV.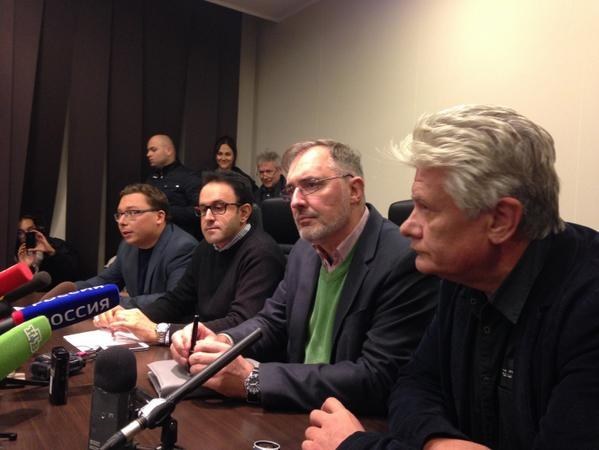 The observers, who crossed the Ukrainian border illegally via Russia, made little effort to actually observe the vote. Stadler even claimed that he had seen no armed men at polling stations, even though one was standing right behind him.
The vote appeared modeled after Soviet ones that aimed to reinforce the status quo and raise patriotic spirit, rather than create a genuine democratic process.
Many in Ukraine fear the elections are a prelude to further hostilities.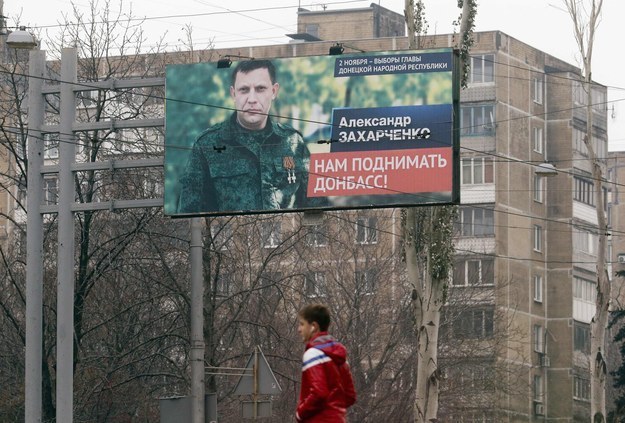 Russia's military involvement has also become much more conspicuous for the first time since the ceasefire. Ukraine accused Russia on Sunday of sending an "intensive deployment of military equipment and personnel" over the border.
Max Seddon is a correspondent for BuzzFeed World based in Berlin. He has reported from Russia, Ukraine, Azerbaijan and across the ex-Soviet Union and Europe. His secure PGP fingerprint is 6642 80FB 4059 E3F7 BEBE 94A5 242A E424 92E0 7B71

Contact Max Seddon at max.seddon@buzzfeed.com.

Got a confidential tip? Submit it here.