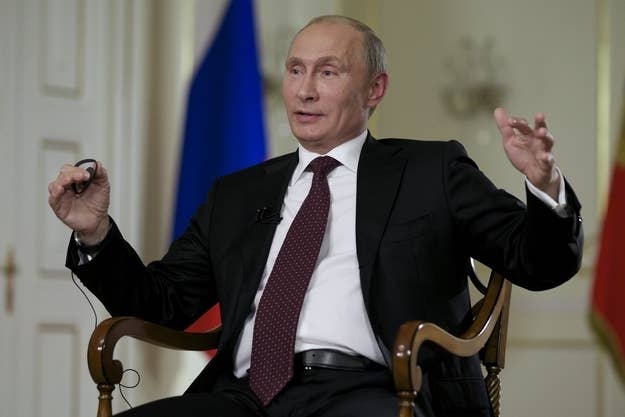 Russian President Vladimir Putin confirmed Tuesday that whistle-blowing former NSA contractor Edward Snowden stayed in the Russian consulate in Hong Kong before flying to Moscow in June, but said the Kremlin declined Snowden's proposal that they work together.
In an interview with Russian state TV and the Associated Press published early Wednesday, Putin confirmed a report — denied by both Snowden's camp and Fidel Castro — in Kommersant that Snowden had appealed to Russian diplomats in Hong Kong for help after the U.S. sought to extradite him. Putin insisted, however, that he did not know that Snowden was flying to Russia two days later until two hours before he boarded the plane to Moscow.
"I hope they won't be angry with me, but the American secret services could have behaved more professionally, and the diplomats as well, actually," Putin said. Putin said it was the U.S.' fault that Snowden wound up staying in Russia, blaming the White House for not signing an extradition treaty with the Kremlin and canceling Snowden's passport. Instead of letting Snowden travel somewhere he could easily be rendered, Putin said, the U.S. "scared everyone off and he automatically wound up staying here in the airport."
Putin repeated his earlier denials that Snowden had provided Russia with information, adding that he had declined Snowden's offer to "join him in his fight for human rights." Snowden is "a strange guy," Putin said. "I don't know what he thinks about himself. What's he going to do with the rest of his life?"
Snowden is in active contact with his family and trying to find a job, his Russian lawyer Anatoly Kucherena told the Moskovsky Komsomolets tabloid Tuesday. Kucherena said that Snowden has nearly depleted his savings and is encountering technical problems with transferring money his supporters have raised for him. Snowden is "slowly coming to his senses" and devouring Russian literature, Kucherena added, moving onto Tolstoy after plowing through Dostoyevsky. He has already learned a few Russian words like "glass" and "tough."