Putin Bans All Protests, Puts Sochi On Lockdown During The Olympics
Gay rights activists are planning to appeal Putin's decree in Russia's Supreme Court.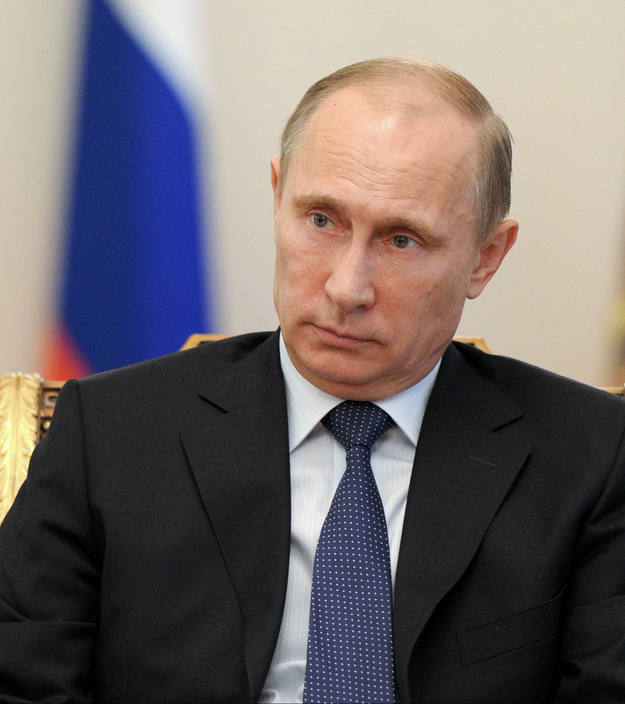 Russian President Vladimir Putin has signed a decree banning all unofficial "gatherings, rallies, demonstrations, marches and pickets" in the lead-up to and aftermath of the Sochi Olympics.
The decree, published Friday, essentially puts the entire city and surrounding area on lockdown from Jan. 7 to March 21 next year. The Winter Olympics are due to be held in February.
In addition to banning all protests not tied to the Olympics or Paralympics, it establishes a "forbidden zone" with heightened security restrictions covering most of the territory between the Olympic village in Adler and the border of neighboring Georgia. Entering the city will be possible only with a permit from an organization called the Olympic Games Transport Directorate.
The decree also banned the sale of weapons, explosive materials, and poisons in the area.
Gay rights activist Nikolai Alexeyev plans to appeal the decree.
The decree essentially suspends Article 31 of Russia's constitution, which guarantees the right to "gather peacefully without weapons, hold rallies and demonstrations, marches, and pickets." In reality, nearly all protests around Russia have to be approved by city authorities, who regularly deny permission for anti-government rallies. An opposition group called Strategy 31 holds an unsanctioned rally on the 31st of every month on Moscow's Triumfalnaya Square, which invariably ends with police beating and mass detentions.
Several LGBT rights groups have previously announced their intent to use the Olympics to protest Russia's recent ban on "promoting non-traditional relations to minors." Circassians, an ethnic group indigenous to the Sochi region who were expelled when the Russian Empire conquered the Caucasus mountains in 1864, are also expected to demonstrate against holding the games in Sochi.
The decree is more likely aimed, however, at limiting the threat from a low-level Islamic insurgency simmering in the nearby North Caucasus mountains. Russia has deployed tens of thousands of extra officers, as well as drones and bomb-sniffing robots, to protect against the insurgents, who have carried out several spectacular attacks in the last decade, as well as near-daily bombings in the troubled province of Dagestan.
Max Seddon is a correspondent for BuzzFeed World based in Berlin. He has reported from Russia, Ukraine, Azerbaijan and across the ex-Soviet Union and Europe. His secure PGP fingerprint is 6642 80FB 4059 E3F7 BEBE 94A5 242A E424 92E0 7B71

Contact Max Seddon at max.seddon@buzzfeed.com.

Got a confidential tip? Submit it here.