Moscow Laughs Off New U.S. Sanctions Over Ukraine
"I think these are pretty pathetic, really," a Moscow financier told BuzzFeed. "We all expected a lot more after last time."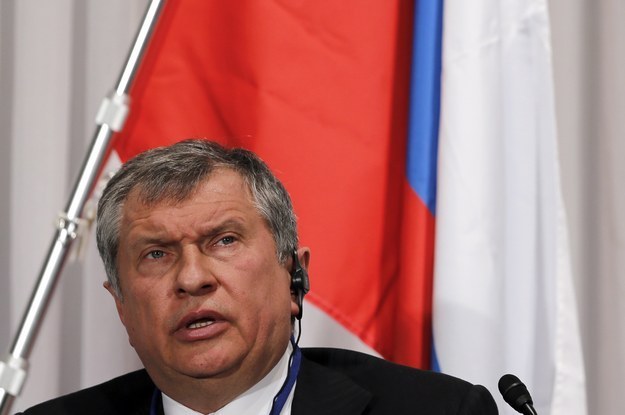 KIEV, Ukraine — U.S. sanctions against Russia failed to live up to expectations of major steps against Russia's economy Monday, sparking derision in Moscow and sending Russia's struggling markets into a short rally.
The U.S. Treasury Department added seven Russian government figures and 17 companies "linked to Putin's inner circle" to the sanctions list and also blocked exports to 13 of them, as well announcing broader export sanctions against Russia's defense sector.
Senior Obama administration officials, on a call with reporters to announce the new sanctions, said previous sanctions were already impacting Russia and threatened broader measures if Russia doesn't meet the terms of an agreement reached in Geneva two weeks ago on disarming the rebels.
"We can see the impact of our actions in Russia," a senior U.S. official said, noting recent remarks by Putin that previous U.S. sanctions had impacted the Russian economy. Putin told a forum in St. Petersburg last week that the sanctions were "not critical" and ineffective, although "you still wouldn't call them a plus."
Monday's sanctions largely bore Putin out. For the most part, they fell short of the broader moves against Russia's economy many observers had expected and lacked the impact of the last round of sanctions in March, which broke precedent by including several of Putin's close personal associates and blacklisting one of their banks, Bank Rossiya, from the dollar. Whereas the previous round of sanctions saw the ruble sharply devalue and Standard and Poor's devalue Russian debt to near-junk status, Russian markets slightly rallied on the news that major sectors had escaped sanctions.
"I think these are pretty pathetic, really," a Moscow financier told BuzzFeed. "We all expected a lot more after last time."
Apart from Igor Sechin, CEO of state-controlled oil giant Rosneft, and board member Sergei Chemezov, the sanctions shied away from top-tier Putin allies in the Kremlin and Russia's oligarchy. While Sechin's ability to lead one of the world's largest oil companies will undoubtedly be hampered by the sanctions, the U.S. did not sanction Rosneft itself, prompting Sechin to laugh the measures off.
"I look at Washington's latest steps as high approval of the effectiveness of our work, and I assure our shareholders and partners, including our American ones, that this effectiveness will not be lowered and our partnership will not suffer and will grow dynamically," Sechin said, state news agency RIA Novosti reported.
Key figures frequently mentioned as possible targets were notable by their omission — particularly Alexei Miller, a longtime Putin ally and CEO of state gas monopoly Gazprom. Massive state-run companies vital to Russia's economy such as Gazprom, Rosneft, and banks like VEB or Gazprombank also evaded sanctions, suggesting the White House had deliberately shied from a serious escalation as after the Russian annexation of Crimea. The 17 companies on the list are mostly low profile and belong to the billionaires Gennady Timchenko, Yuri Kovalchuk, or Arkady and Boris Rotenberg, longtime Putin associates blacklisted by the U.S. in March.
"The sense is that the US and West is simply unable/unwilling to roll out a significant sanctions package, to make any meaningful impact on the Putin regime, or at least to desist from continuing to adopt a destructive approach towards Ukraine," Timothy Ash, an emerging markets economist at Standard Bank, wrote in a note. The negative market reaction, Ash wrote, begins "to raise the question as to whether sanctions can work with respect to the current crisis in Ukraine – can they change Russian policy towards Ukraine?
The European Union is expected to announce its own sanctions list later Monday, though U.S. officials said there would be a "divergence" between the U.S. and EU lists. A senior administration official said that Europe would be "taking it on the chin more" if sectoral sanctions were announced, but that there had been a "distinct uptick in the last three days from major European capitals at beginning to look very hard at sectoral sanctions" because of the widely condemned treatment of OSCE monitors who have been captured in Ukraine.
With the sectoral sanctions still only a possibility, by far the biggest name on the list was that of Sechin, whose company became one of the largest in the world after buying out a joint venture with BP in 2012. A key figure in a bloc of former KGB officials, or siloviki, in the Kremlin, Sechin's murky biography, vampiric appearance, and untrammeled hold over the Russian oil sector have made him one of the most feared figures in Russian politics. Sechin is thought to be one of the closest people to Putin since they worked together in St. Petersburg's mayoralty in the 1990s: He was the first person Putin's ex-wife Lyudmila called after she was in a car crash. Once Putin became president in 2000, he quickly rose to great influence and served various positions before leaving to become CEO of Rosneft — which he once called his "teddy bear" — in 2012.
Throughout that time, Sechin was indelibly associated both with the oil industry and the Kremlin's hardline faction. Mikhail Khodorkovsky, once Russia's richest man, says Sechin was behind the tax evasion charges that saw him jailed after he challenged Putin in 2003 until a pardon last December and Rosneft take over the assets of Khodorkovsky's company Yukos, then Russia's largest, in a government fire sale. A spokesperson for Khodorkovsky, who recently visited eastern Ukraine, told BuzzFeed the former oligarch had "nothing to say about the issue" and declined comment.
Arguably the defining moment of Putin's presidency, the Yukos affair heralded the rise of Putin's petrodollar authoritarianism and turned Sechin into a bogeyman to scare Russia's more liberal apparatchiks. A popular urban legend in Moscow political circles holds that Putin once dialed into the Kremlin switchboard asking for "Igor Ivanovich," using Sechin's patronymic. When asked whether he meant Sechin or Igor Shuvalov, the comparatively Westernized deputy prime minister in charge of Russia's financial sector, Putin is said to have barked, "I want the real Igor Ivanovich." The switchboard operator put him straight through to Sechin.
Kremlin observers and analysts believe that Sechin is the driving force behind Putin's turn toward authoritarianism and further dependence on natural resources since the latter ended Dmitry Medvedev's turn as president in 2012. Sechin is said to have sidelined liberal politicians in Medvedev's camp and spearheaded efforts to clamp down on internet freedom by dispatching associates to take over wildly popular social network Vkontakte. Its founder, Pavel Durov, left Russia after Sechin-linked investors ousted him last week and wrote on his Facebook page Monday that he was "feeling happy" about the sanctions. "Just learned that the US leveled sanctions against Igor Sechin, a former KGB-agent whose current hobby is to destroy great Russian companies like Yukos and VKontakte. Well done," Durov wrote.
Nonetheless, Sechin had attempted to retool his vaudeville villain image in recent years to appeal to Western investors, mindful of large deals Rosneft struck with BP, Exxon Mobil, and Norway's Statoil. The sanctions and visa ban will keep him from further investor breakfasts and corporate roadshows while undoubtedly hurting Rosneft. Though the London-listed company was not sanctioned, its shares fell 1.8% to a 10-month low on the news.
Despite the significance of seeing Sechin's name on the list, the other six officials appeared mostly to have been placed there for symbolic effect, since they are not believed to have considerable business interests or personal ties to the U.S..
Chemezov, a fellow silovik who lived in East Germany at the same time as Putin in the 1980s, now heads Russia's technology monopoly as well as serving on Rosneft's board.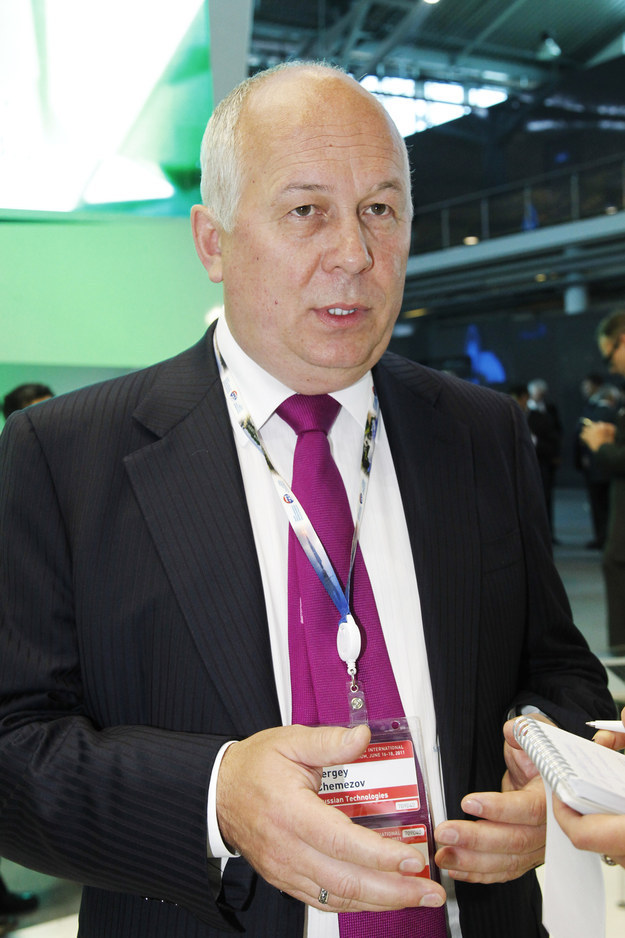 The other officials were apparently sanctioned for their ties to the Crimean annexation. They include Dmitry Kozak, deputy prime minister in charge of Crimea and former Sochi Olympic head;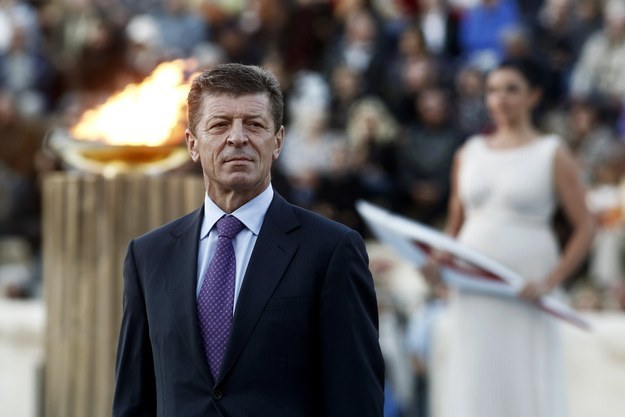 Deputy Chief of Staff and Domestic Policy Adviser Viacheslav Volodin, who the U.S. believes advised Putin to send troops to Crimea;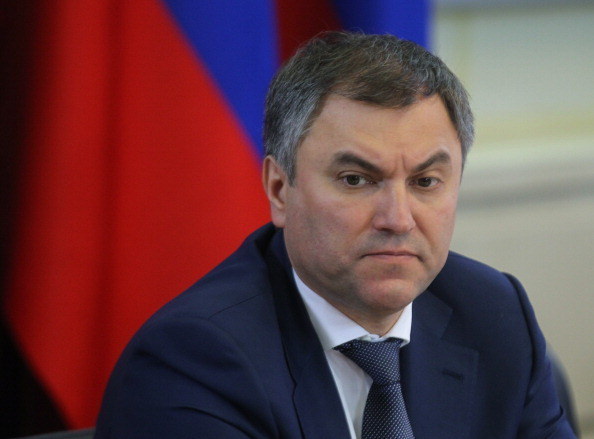 and Alexei Pushkov, chair of Russia's parliamentary foreign affairs committee and its delegation to PACE, the EU's parliamentary assembly, which suspended Russia's voting rights until the end of the year over Crimea earlier this month.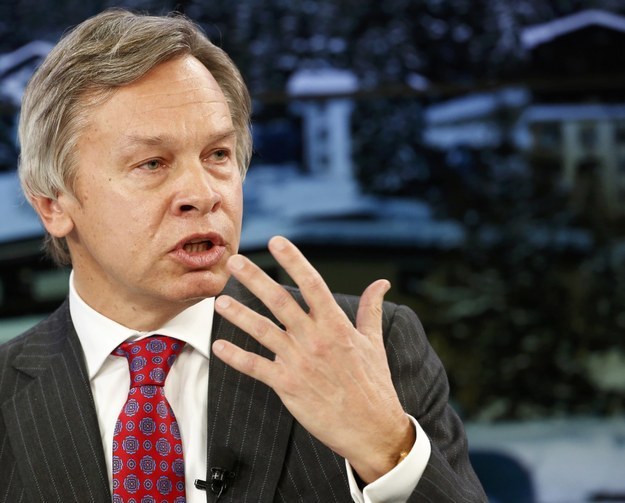 Oleg Belavantsev, Putin's recently appointed envoy to Crimea, and Evgeny Murov, the head of Russia's equivalent of the Secret Service, rounded off the list.
Max Seddon reported from Kiev, Ukraine. Rosie Gray reported from Washington.
Max Seddon is a correspondent for BuzzFeed World based in Berlin. He has reported from Russia, Ukraine, Azerbaijan and across the ex-Soviet Union and Europe. His secure PGP fingerprint is 6642 80FB 4059 E3F7 BEBE 94A5 242A E424 92E0 7B71

Contact Max Seddon at max.seddon@buzzfeed.com.

Got a confidential tip? Submit it here.

Rosie Gray is a reporter for BuzzFeed News and is based in Washington, D.C. Gray reports on politics and foreign policy.

Contact Rosie Gray at rosie@buzzfeed.com.