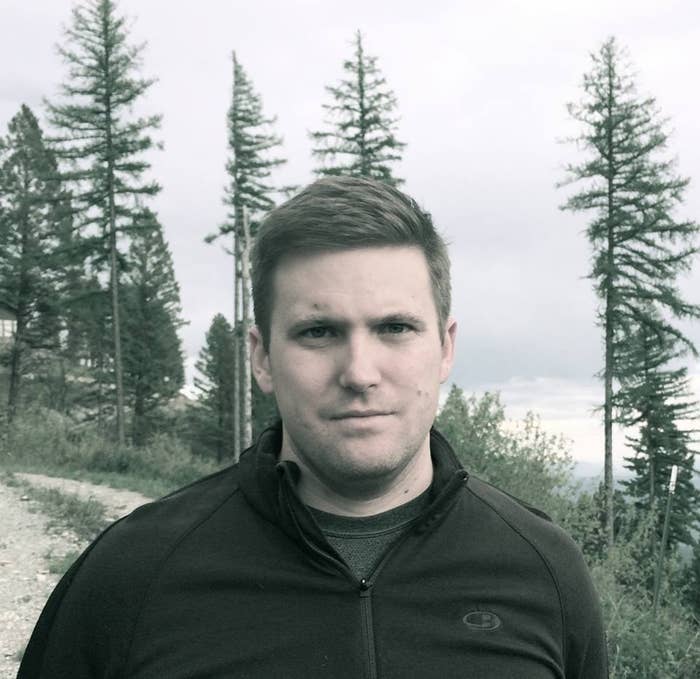 KIEV, Ukraine — A controversial conference set to join American white nationalist with followers of ascendant Russian neo-imperialism in Budapest this weekend has gone behind closed doors after the Hungarian government vowed to ban it.
Richard Spencer, head of the National Policy Institute, a far-right think tank based in Whitefish, Montana, announced on Wednesday that the European Congress, an event meant to unite "European traditionalists" from across the white world, would be closed to avoid pressure from Hungarian police.
"Our conference has been under attack by the forces of liberal tolerance," Spencer told BuzzFeed News in an email. "I really don't know what they'll do. Worst case, they bar all speakers from entering the country. Best case, they're blowing smoke."
Hungary's strongman Prime Minister Viktor Orbán ordered the country's interior ministry to ban the conference on Sunday after several parties and ministries complained about it. Interior Minister Sándor Pintér then said in a statement that the conference was against Hungarian law protecting "the human dignity of others, of the Hungarian nation or of national, ethnic, racial of religious communities" and vowed to bar the conference speakers from entering the country.
The conference venue subsequently dropped out, as did Márton Gyöngyösi, a leader of the far-right Hungarian party Jobbik who once called on the government to draw up lists of Jews who pose a "national security risk." Other scheduled speakers when the conference was initially announced included Alexander Dugin, a far-right Russian philosopher whose hardline position on Ukraine gained popularity in Russian government circles for a time this year.
Spencer defended the conference in a blog post on Tuesday. "It's important to remember that neither Orbán nor anyone else has accused us of actually breaking any laws, because we haven't. To the contrary, it is the Hungarian government that might potentially break a law — in this case, one of its own," he wrote. "The very notion that Hungary's Prime Minister — who claims to embrace European, pluralist values — would even talk about censoring the speech of citizens and international guests is depressing, indeed."
Few other than Spencer see Orbán, who has cracked down aggressively on independent media and NGOs since winning a new parliamentary majority last spring and said that he wants to build an "illiberal state" like Russia or Turkey, as a paragon of liberalism.
"He just said he likes authoritarian capitalism but he's just saying 'I don't want to ever leave power,'" former U.S. President Bill Clinton said on the Daily Show last month. "Usually those guys just want to stay forever and make money."