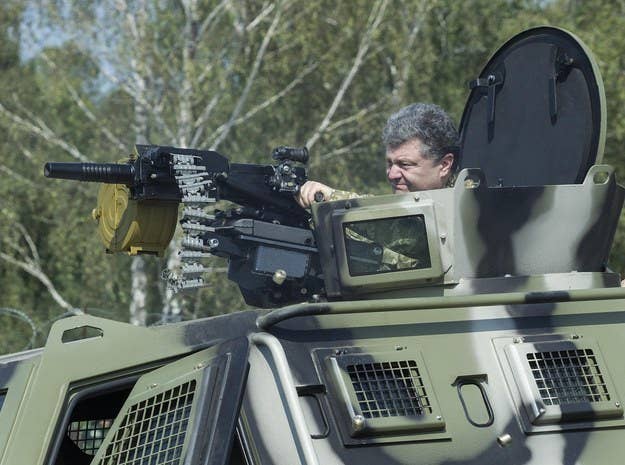 SHAKHTARSK, Ukraine — Government forces launched an offensive Sunday to retake a strategically important corridor in the country's east, potentially depriving rebels of a key supply corridor from the Russian border but complicating experts' efforts to reach the Malaysian Airlines Flight 17 crash site.
Loud, constant shelling echoed through Shakhtarsk, a mining town about 18 miles from the crash site, on Sunday afternoon, prompting locals to block off roads and shutter up shops. Rebel checkpoints into town were deserted, while tanks headed in the direction of the fighting. A thick cloud of black smoke rose up from the town's east.
Pro-Kiev media also reported Ukrainian advances at the nearby towns of Torez, Snizhne, and Debaltseve. Seizing the road would secure the crash site and cut the rebel stronghold of Donetsk off from allies to the east, as well as the Russian border.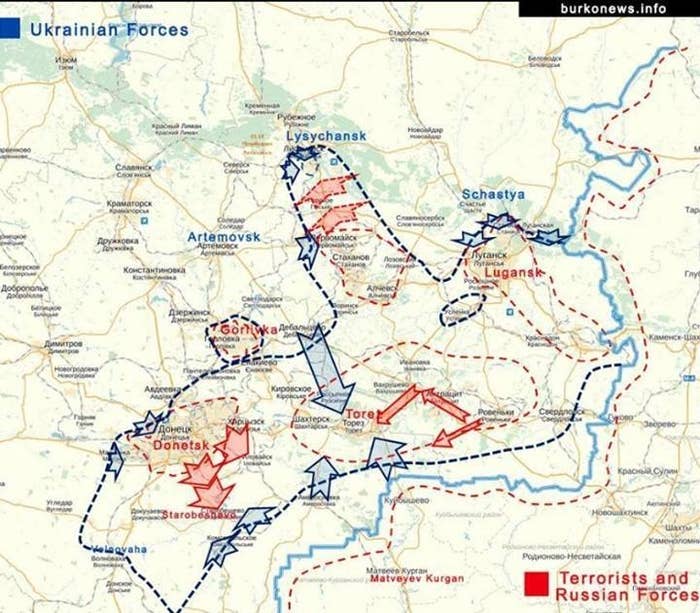 After lengthy negotiations with rebels, 40 Dutch policemen who arrived in Donetsk early Sunday to accompany Dutch, and Australian experts to the site called off their plans at lunchtime, saying it was too dangerous. Though Malaysian Prime Minister Najib Razak had earlier announced an agreement with the rebels to allow the international team full access to the site, the heavy fighting in an area of key strategic importance looks set to overrule any concerns over the significant work that remains to be done to recover the remains of the plane.
The site remains unsecured ten days after a missile downed the Boeing 777 jetliner, killing all 298 on board, with about 80 victims' bodies still unaccounted for and debris scattered across a rolling 20-square mile expanse of sunflower and wheat fields. Monitors from the Organization for Security and Cooperation in Europe have reported that some parts of the plane are missing or have been moved and tampered with. Many sections of it still await collection out in front of people's houses in the three villages where they landed.
Ukrainian Foreign Minister Pavlo Klimkin denied that Ukrainian forces were on the attack in the area, where President Petro Poroshenko has declared a unilateral ceasefire within a 25-mile radius of the crash site.
Ukrainian forces were filmed, however, in the nearby village of Stizhkove and photographed at the outskirts of Shakhtarsk and Torez. Local media also reported Ukrainian advances into Snizhne.
The Donetsk health department said at least 13 civilians died after heavy shelling from GRAD rockets in the rebel-held city of Horlivka near Donetsk. Ukrainian forces have surrounded the city but say that rebels were responsible for the attack.
Ukraine has repeatedly denied that its forces are using artillery on rebel-held positions in residential areas, though Human Rights Watch has produced evidence to the contrary in a report published earlier this week. On Sunday, Ukrainian officials claimed that shelling in northern Donetsk was the work of rebels who had painted their tanks in Ukrainian colors with the intention of discrediting government forces.