Edward Snowden Goes Unrecognized In Russia While Awaiting Family Visit
The NSA whistleblower is living in a secret location under guard, his lawyer says. "No one has recognized him so far."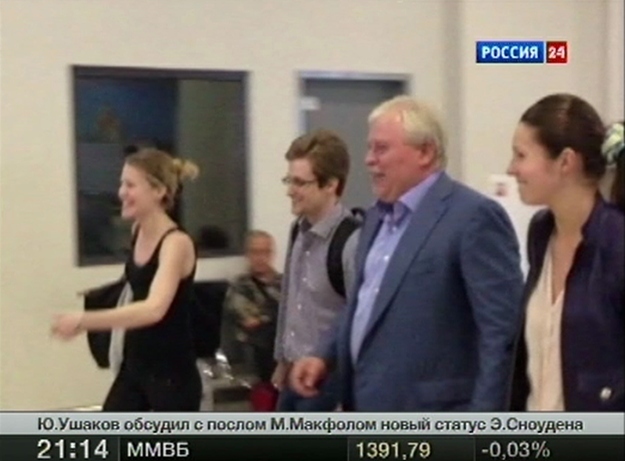 National Security Agency leaker Edward Snowden is expecting a visit from his parents and potentially his grandparents, his lawyer told Kremlin news channel RT.
"I talk to [Snowden's father Lon] practically every day," Anatoly Kucherena said in remarks picked up by Russian media. The interview has not yet been aired. "In the near future — I won't say the date for now — he'll visit Russia to meet his son. His mother's basically coming too, his grandmother and grandfather might too," he added.
Snowden is living in a secret location under private guard but is free to move around the country since receiving temporary asylum in August, Kucherena added. "He takes walks, he can travel. He travels," Kucherena said. "No one has recognized him so far."
Kucherena insisted that Snowden — and not the Kremlin — is in charge of his own security detail. "It doesn't necessarily have to be the secret services, there are quite a lot of private firms here," he said.
Snowden still has more documents left to reveal and will probably spend his time in Russia campaigning on rights issues, Kucherena said. "You need to understand that Edward worked for the CIA for quite a long time. He's a literate specialist, he's a professional," he said.
Max Seddon is a correspondent for BuzzFeed World based in Berlin. He has reported from Russia, Ukraine, Azerbaijan and across the ex-Soviet Union and Europe. His secure PGP fingerprint is 6642 80FB 4059 E3F7 BEBE 94A5 242A E424 92E0 7B71

Contact Max Seddon at max.seddon@buzzfeed.com.

Got a confidential tip? Submit it here.