Economist Editor's Tweets Create International Incident As Ukraine Frets Over Russia Deal
A rumor Ukraine's president had agreed to join a customs union with Russia provoked fury in Kiev, where protesters are calling for a million people to demonstrate Sunday. "Twitter is like striking matches and throwing them into the dark."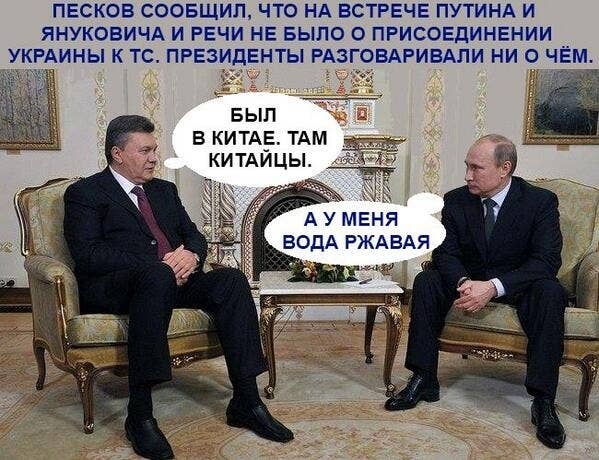 KIEV, Ukraine — When two high-ranking Western diplomatic sources told Economist international editor Edward Lucas that Ukrainian president Viktor Yanukovych had spurned Europe forever and agreed to join a Putin-led union instead, he sent out a series of tweets:
Lucas, an avid and virulent Kremlin critic, was quick to stress he hadn't confirmed the information.
But he also seemed keen to treat the rumor as fact:
And proffered numbers on Russian financial aid to shore up Ukraine's struggling economy:
Analysts were flummoxed:

And pro-European Ukrainians were despondent:



Lucas was forced to deny speculation his account had been hacked, and clarified his earlier tweets.
By then, however, it was too late. Major Ukrainian and Russian news outlets ran stories citing Lucas' tweets as their sole source — and referring to his employer, The Economist. The opposition Ukrainska Pravda website headlined theirs, "Yanukovych Gave Up Ukraine To Russia." Many feared joining the customs union was what Prime Minister Nikolai Azarov had meant by "preparations for a big agreement on strategic partnership" with Russia.
On Saturday morning, Putin's spokesman, Dmitry Peskov, denied that the issue of Ukraine joining the customs union had even come up or that Ukraine and Russia had reached an agreement on a cut-price gas deal. Peskov added that the presidents mostly discussed preparing to hold an intergovernmental commission later this month. Azarov also denied that an agreement had been struck and claimed the presidents focused on industry, aviation, and energy cooperation, Reuters reported.
Despite that, Ukrainian opposition leader Arseny Yatsenyuk said at a press conference Saturday afternoon that he knew Yanukovych was preparing to sign an agreement on Ukraine entering the customs union, which Putin views as a counterweight to the EU, later this month. Yanukovych backed out of signing a deal with the EU last month, citing Ukraine's struggling economy and heavy Russian pressure, but still says Ukraine will eventually move towards Europe.
"Any signature to a deal on forming a new Soviet Union means the breakup of the country," Yatsenyuk said.
Reached by BuzzFeed Saturday, Lucas insisted he had not meant to have his tweets cited as fact by Russian-language media, despite its tendency towards sourcing terms like "according to unofficial information" and "some people say." Lucas defended his high-ranking Western diplomatic sources' information, but said his tweets never would have made it into The Economist, where each piece goes through "four or five editing layers" before publication.
"I think Twitter is like striking matches and throwing them into the dark," Lucas said. "Sometimes a match falls into a pool of petrol. If you're tweeting in a very badly informed media environment things can take on a kind of significance they might not otherwise have."
A definitive break from Europe would provoke fury among pro-Western Ukrainians, who have protested in Kiev's Independence Square since Yanukovych backed out of the deal in late November. Organizers are calling for a million people to attend a rally Sunday, hoping to repeat the success of one a week before which drew at least 350,000 and saw several violent clashes.

Max Seddon is a correspondent for BuzzFeed World based in Berlin. He has reported from Russia, Ukraine, Azerbaijan and across the ex-Soviet Union and Europe. His secure PGP fingerprint is 6642 80FB 4059 E3F7 BEBE 94A5 242A E424 92E0 7B71

Contact Max Seddon at max.seddon@buzzfeed.com.

Got a confidential tip? Submit it here.