Could This Flamboyant, Instagram-Loving Mayor's Shooting Send Eastern Ukraine Over The Edge?
Gennady Kernes, mayor of the eastern city of Kharkiv, was shot while out running on Monday.
Gennady Kernes, the flamboyant mayor of Kharkiv, is fighting for his life after a sniper shot him in the back Monday.
Kernes was out for a run when unknown men shot him from the woods, piercing a lung and his liver, former Deputy Provincial Gov. Yuri Sapronov wrote on Facebook.
The assassination attempt is a worrying sign for Kharkiv, which had coped far better than nearby Donetsk and Luhansk in warding off separatists, activists, and militant groups that Ukraine's government says are controlled by Russia.
Kernes is an unlikely hero for pro-unity Ukrainians. He and former Gov. Mikhail Dobkin are despised in Kiev, the capital, and strongly opposed protests there against former President Viktor Yanukovych.
Kernes and Dobkin have run Kharkiv for years as members of Yanukovych's Party of Regions, which dominated the Russian-speaking southeast for years but has rapidly disintegrated since Yanukovych and his closest allies fled the country in February.
Before he became mayor in 2010, Kernes was seen as the power behind the throne and a key intermediary between the government and the criminal underworld. He has a criminal conviction and is universally known by his reputed mafia nickname, "Gepa."
Russian state TV recently ran a phone tap from a conversation between Kernes and oligarch Igor Kolomoisky, now governor of neighboring Dnipropetrovsk. Both men have long been believed to be high rollers in east Ukrainian criminal circles.
They are most famous, however, for this outtake from an old campaign video, where Kernes admonishes Dobkin ("Dopa") from behind the camera in highly colorful, almost completely untranslatable, swearing.
More recently, Kernes showed he was no stranger to the viral web by mastering Instagram, where he posts often bizarre pictures of himself and sometimes argues with commenters.
On Feb. 22, Kernes and Dobkin held a Soviet-style party conference to launch a separatist movement in response to the protests. The movement, however, collapsed later that day, and Yanukovych fled for Russia.
Kernes even cheered on the first of those occupations when an angry crowd stormed the provincial government building and raised the Russian flag over it, injuring 97 people in the process.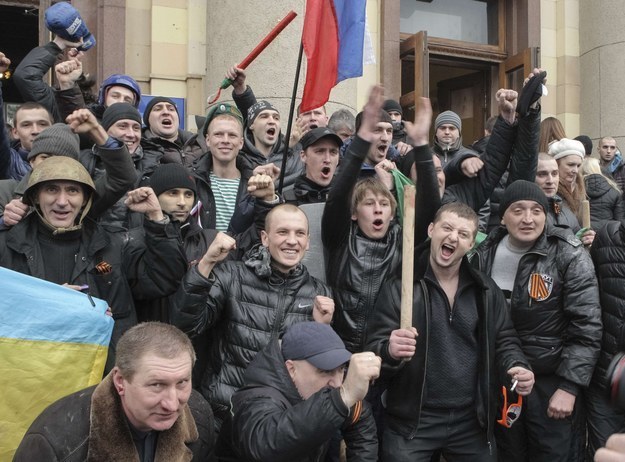 Since then, Kharkiv has weathered the storm facing the rest of the east, where separatist militants Ukraine and the West says are backed by Russia have seized government buildings and taken several hostages.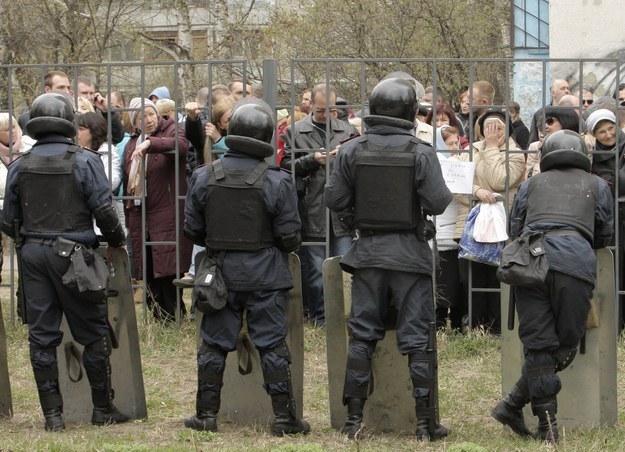 That's not to say there haven't been cracks. Violence has sporadically broken out, and anti-Kiev protesters have briefly seized a few government buildings.
Interior Minister Arsen Avakov, a longtime Kernes rival and Kharkiv native, subsequently fired 30% of the city's police and said Sunday that he was planning a further "purge" of disobedient officers. That means Kernes may be Kharkiv's best hope.
Valery Boiko, the surgeon who operated on Kernes, told Ukrainian media the mayor was in critical condition.
In a Kharkiv group on Russian Facebook clone Vkontakte, pro-Ukrainian users prayed for Kernes to survive the assassination attempt — much to their own surprise. "I always wanted him to die, but, fuck, I feel sorry for him :(," Tatiana Tarasyuk wrote.
Max Seddon is a correspondent for BuzzFeed World based in Berlin. He has reported from Russia, Ukraine, Azerbaijan and across the ex-Soviet Union and Europe. His secure PGP fingerprint is 6642 80FB 4059 E3F7 BEBE 94A5 242A E424 92E0 7B71

Contact Max Seddon at max.seddon@buzzfeed.com.

Got a confidential tip? Submit it here.