Azerbaijan Pulls Out The Stops For The European Games — Without European Leaders
Even a performance from Lady Gaga couldn't dispel concerns over the inaugural European Games, where concerns over Azerbaijan's dismal human rights record are overshadowing its attempts to integrate into the world.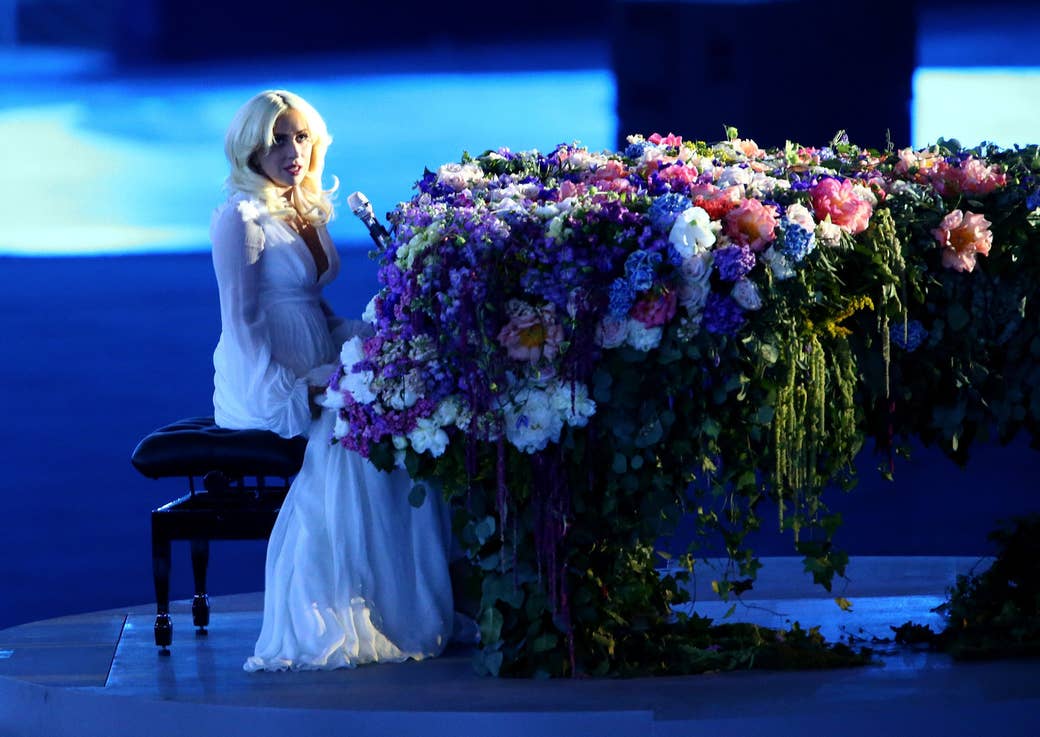 BAKU, Azerbaijan — Fireworks lit up the night sky as Lady Gaga took center stage at a sparkling new stadium in the heart of the Azeri capital Friday night to belt out John Lennon's "Imagine" from a grand piano decked with flowers. Lights dimmed as the crowd lifted mobile phones into the air, cheering and swaying in unison. Azerbaijan's authoritarian president, Ilham Aliyev, looked on with pride. One line in the original was missing from Lady Gaga's rendition: "No need for greed or hunger."
Aliyev and his family have ruled Azerbaijan for two decades. For them, the opening ceremony of a new sporting event called the European Games was a stage to imagine an ideal future for the country, one where the West accepts it as a fully fledged partner, with no qualms over its deteriorating human rights record. Aliyev spent billions toward that end, building state-of-the-art venues and inviting one of the world's biggest pop stars to perform. The European Games, which languished as the European Olympic Committee's pipe dream for decades before Aliyev stepped in, are a two-week, 20-sport event where qualifying spots for next summer's Olympics in Rio de Janeiro are up for grabs in some events.
"She found all his thievery and she showed it to the public ... If she's in prison, that means they're scared."
But, after all the years preparing and all the billions spent, Aliyev found himself sharing a VIP podium with the strongmen likes of Russia's Vladimir Putin; Turkey's Recep Tayyip Erdogan; and the presidents of Belarus, Kazakhstan, and Tajikistan, who have ruled their countries for a combined 71 years.
"Azerbaijan has never been ashamed of this and never will be," Ali Hasanov, a senior aide to Aliyev, told BuzzFeed News in an interview earlier Friday. "Those leaders are leaders for us just as much as the leaders of European countries are."
The only European leaders in attendance were the heads of Bulgaria, Luxembourg, Monaco, and San Marino — everyone else stayed away. Hasanov had an explanation for that too.
Azerbaijan, Hasanov said, had learned "certain facts through certain channels" proving that Western countries — primarily through the State Department — were waging an "anti-Azerbaijani campaign."
"Azerbaijan has an independent policy conducted in the interests of the Azerbaijani people," he said. "Certain European and, let's say, Western forces don't like that — they want to see Azerbaijan the way they want it."
Dozens of activists are spending the festivities behind bars after a crackdown on dissent that rights groups say is the broadest in Azerbaijan's history since it became independent from the Soviet Union in 1991. Amnesty International says at least 20 of them are political prisoners. Local activists say the real figure is in the 80s.
In the lead up to the games, Azerbaijan's government barred entry to rights groups including Amnesty and Human Rights Watch, and denied accreditation to journalists from the BBC, the Guardian, and Germany's ARD. Its own best known reporter — Khadija Ismayilova, an investigative journalist for Radio Free Europe who focused on corruption inside the Aliyev family — has been in jail since December.
"She found all his thievery and she showed it to the public," Ismayilova's mother, Elmira, told BuzzFeed News, referring to Azerbaijan's president. "If she's in prison, that means they're scared."
Hasanov denied that Ismayilova was jailed for her work. "We are not denying that there are prisoners in Azerbaijan — there are a lot more than 20 of them. We are denying that those people are political prisoners," he said. "There are 50,000 reporters like Khadija in Azerbaijan. Of those 50,000, we jailed one of them. So the other 49,999 are still going to write what they see and observe and what they feel like," Hasanov said. "You think nobody wrote about how we jailed Khadija Ismayilova?"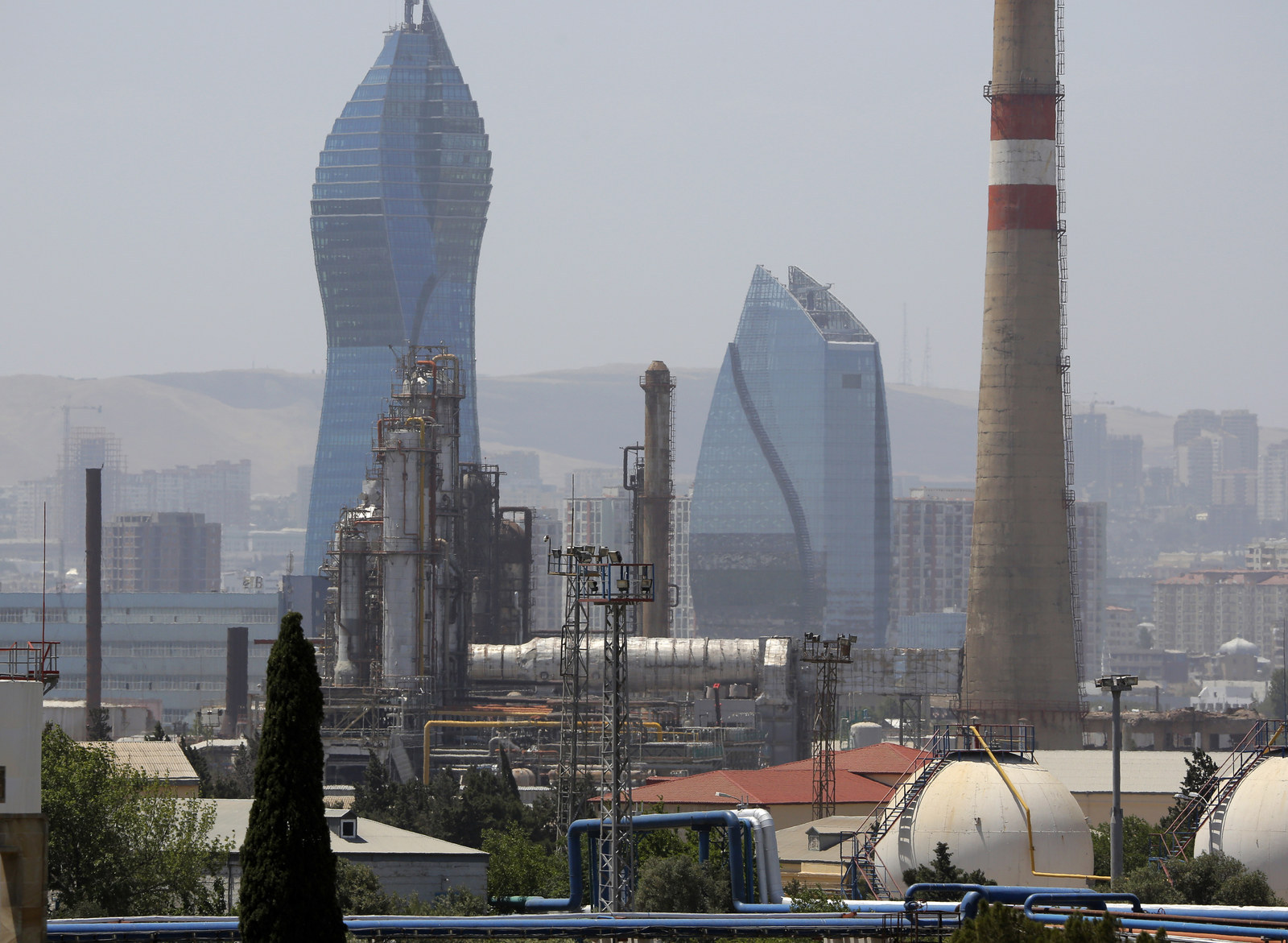 Other continents have long had their own tournaments like the Asian Games and the Pan-American Games, but European sports have long gotten by with their own individual championships. The European Olympic Committee had wanted one of its own — often referring to it as the "fifth Olympic ring" — but none of its member states could stump up the necessary cash.
Beyond the rights controversy, the Baku games have gotten off to a shaky start. Some sports, notably swimming and track and field, have failed to embrace the idea of the European Games altogether, and did not send top athletes to compete in Baku. In May, a polyurethane facade placed over a drab Soviet apartment block to spruce it up during the event caught fire, killing 15, including five children. On Thursday, three teenage Austrian athletes were hit by a bus at a turn in the Olympic village; one of them, 15-year-old synchronized swimmer Vanessa Sahinovic, may be paralyzed.

It's not even clear if there's going to be another installment of the European Games, initially set for 2019. The Netherlands pulled out of hosting it this week, saying they were put off by the cost.
Eyebrows were raised when the European Olympic Committee (EOC) first awarded the games to Azerbaijan in 2012. Sure, Aliyev is known as a keen sports fan and has headed Azerbaijan's own Olympic Committee for years while seeing mega-events as a key way to promote his country. Baku is set to host several more high-profile competitions in the coming years, including a Formula 1 race and four matches in the 2020 European soccer championship. Aliyev has his eye on a future Baku Olympics, and has bid twice, unsuccessfully.
Rights groups pointed to Aliyev's shaky record as a democrat and the allegations of vast corruption unearthed by reporters like Ismayilova. Aliyev won the EOC over, however, with a pledge to spend lavishly and get everything done in two and a half years, rather than the customary six.
"If it wasn't for the president and Azerbaijan being prepared to step up to the plate, being prepared to take a risk, this concept of the European Games would still be being talked about. And it was being talked about when I joined the Olympic movement in 1989," said Simon Clegg, the games' chief operating officer.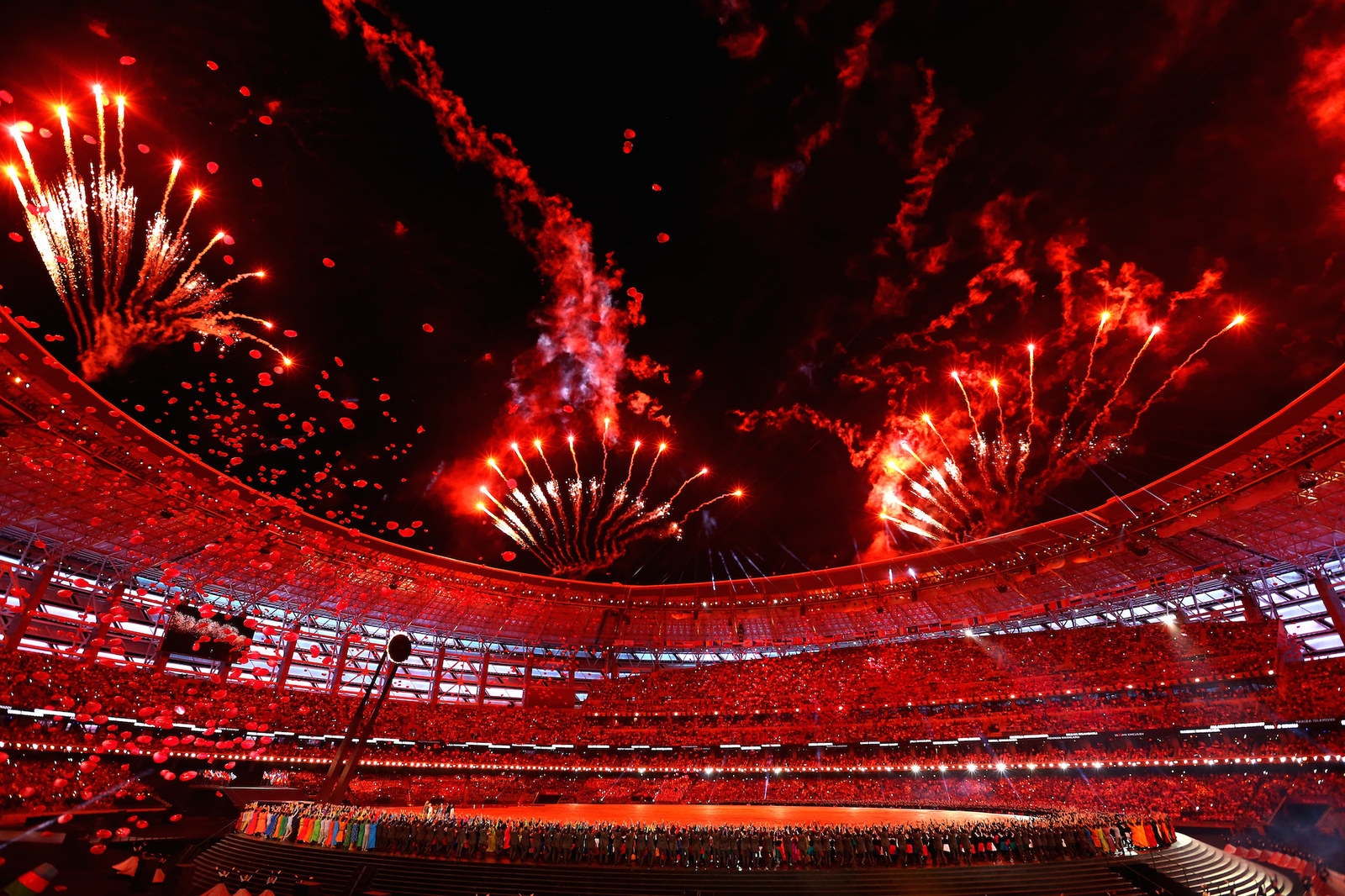 Officially, Azerbaijan has spent over a billion dollars on the games. The real budget is likely many times higher, given the associated infrastructural costs and that Azerbaijan is paying the way for over 6,000 athletes from 50 countries. Most of the operational staff were hired from London's 2012 Olympics.
"Normal countries try to make money," said Isa Gambar, leader of Musavat, an opposition party. "They spend billions and they're not going to make any money."
Of course, that is not the point of the Games.
Aliyev has ruled the country unchallenged since 2003, after his father, Heydar, an ex-KGB major general and member of the USSR's Politburo, died following 10 years in power. Presidential aides boast of approval ratings higher even than Putin's. The elder Aliyev now has a personality cult fashioned around him. After landing at the cavernous Heydar Aliyev International Airport, visitors to Baku can drive down Heydar Aliyev Avenue to the gleaming new Heydar Aliyev Center, a gleaming white building designed by British architect Zada Hadid, that has its own three-story Heydar Aliyev museum. Dozens of statues of the late president are dotted throughout Azerbaijan and in several cities around the world. His steely gaze is plastered on billboards along Baku's smooth new roads.
"It's so hard being in the opposition ... You could be crossing the street and they arrest you."
Ilham Aliyev's critics say he has used the country's oil wealth to enrich his own family. His wife, Mehriban, and daughters Leyla and Arzu have been tied to a vast business empire worth billions and dominate Baku's glitterati. A 2009 State Department cable published by Wikileaks likened the Aliyevs to the Corleone family from The Godfather, claiming that Ilham Aliyev was the composed "Michael on the outside" and the hotheaded "Sonny on the inside."
Supporters of Ismayilova, the jailed journalist, believe her imprisonment is revenge for her years of work exposing the ruling family's billions of dollars in backdoor business deals. In 2012, following a series of Ismayilova's investigations, Azerbaijan's parliament passed a law making company ownership records confidential — a move many saw as a direct response to her reporting. Her colleagues continue to publish investigations based on her work: Two recent exposés alleged President Ilham Aliyev's family made $1 billion from a shady takeover in a deal with a Swedish telecoms firm and control a further $3.3 billion in banking assets.
Ismayilova, 39, remains defiant from prison, where she smuggles letters to the outside world. "She says, 'Even though I am in jail, it was worth it,'" her mother, Elmira, said.
Many activists, however, are finding it hard to hold their mettle. Before her jailing, Ismayilova coordinated financial support for the families of other imprisoned activists; now, the process has become chaotic and sporadic. Some of the jailed activists have chronic health problems. Leyla Yunus, who has spent over a year in jail on treason and tax-related charges, is diabetic, has liver and vision conditions, and has lost over 35 pounds since her arrest.
Those who remain free feel a new fear. "I think a hundred times, Can I write this?" said Mehman Husyenov, a popular opposition blogger.
"It's so hard being in the opposition," said Rahim Hajiev, an editor at the independent Azadliq newspaper. "You could be crossing the street and they arrest you."
The U.S. and EU have so far refrained from heavy public criticism or further action over the crackdown. As long as Baku remains convinced that Washington is out to get it, however, the European Games will do little to bring them closer together.
"It's not clear what's going on with America. We were strategic partners," said Hasanov, the presidential aide. "We're offended and we're waiting for our friends in the American government to intervene" to stop the alleged campaign against Azerbaijan, he said.
Critics say the experience of the European Games may lead Azerbaijan to regret its embrace of Europe. "They underestimated the West. They thought that everything that could be bought," said Ali Kerimli, who leads the opposition Popular Front party. "They started to believe their own propaganda."
Max Seddon is a correspondent for BuzzFeed World based in Berlin. He has reported from Russia, Ukraine, Azerbaijan and across the ex-Soviet Union and Europe. His secure PGP fingerprint is 6642 80FB 4059 E3F7 BEBE 94A5 242A E424 92E0 7B71

Contact Max Seddon at max.seddon@buzzfeed.com.

Got a confidential tip? Submit it here.