His job may mostly consist of playing down stories about Russia's president, but Dmitry Peskov, Vladimir Putin's sandily mustached spokesman, has eclipsed even his own boss in the spotlight.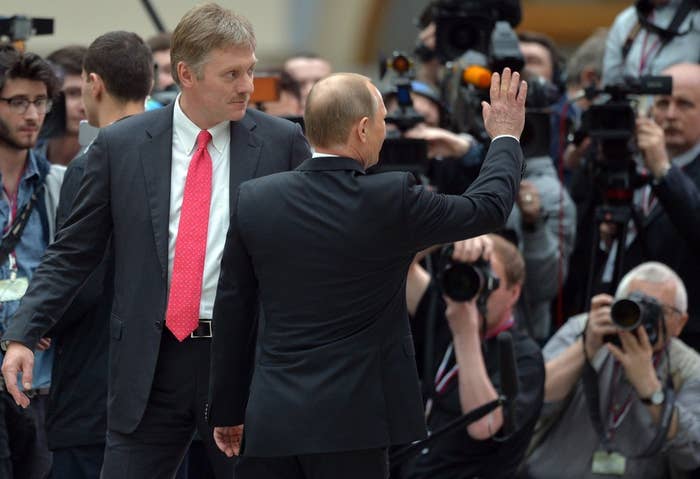 Last month, opposition politician Alexey Navalny noticed that the watch Peskov wore at his opulent wedding to Olympic figure skating champion Tatiana Navka cost $620,000 — more than five times his declared income.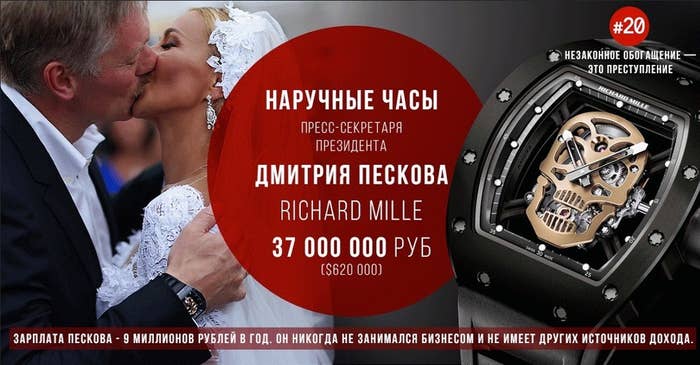 Though Peskov claimed his wife had given him the watch — a limited edition Richard Mille RM 52-01 — as a wedding present, Navalny pointed out that Peskov's teenage daughter Elizaveta had posted a photo to Instagram of him wearing it months earlier.
On Monday, Navalny wrote a blog post citing an anonymous source who told him that Peskov and Navka were spending their honeymoon sailing around Sardinia on the Maltese Falcon, the world's second-most expensive luxury sailboat.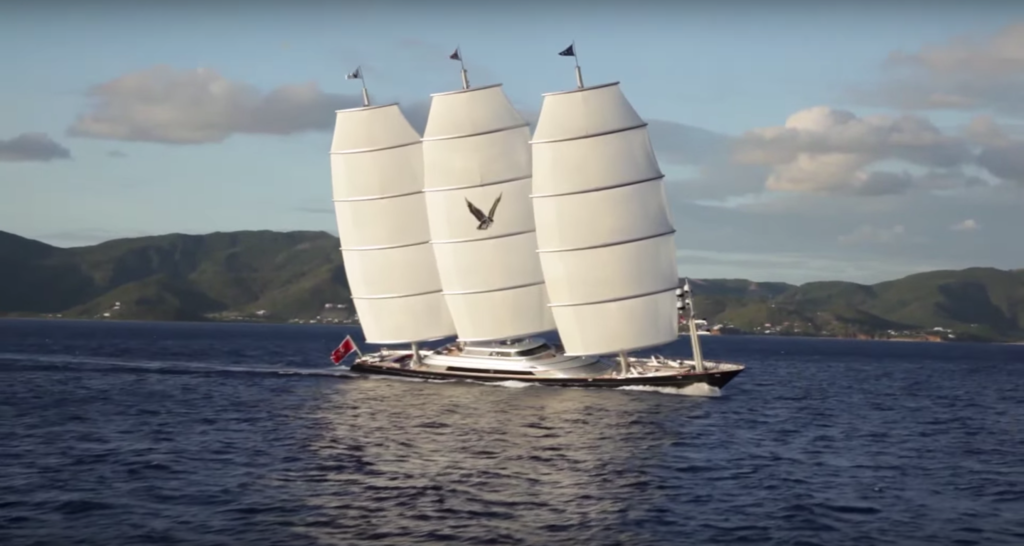 Navalny wouldn't tell BuzzFeed News who the source was. When asked if that opposition-minded socialite Ksenia Sobchak had also recently holidayed on Sardinia was a coincidence, Navalny said, "I don't think so," parsing a favorite Kremlin propaganda line.
"The glam types that hang out with Peskov and his wife are all annoyed by the hypocrisy," Navalny said. "They have to come back to Moscow with jamón and parmesan," banned there under an embargo on foods from countries that have passed sanctions against Russia, "and Peskov is saying that it's normal to tighten your belts [...] they see Peskov sunbathing and he says that you have to run over geese with a bulldozer."
Navalny began combing the internet for more clues. Navka's daughter Alexandra had posted a photo of herself wearing a Maltese Falcon-branded bathrobe.
And she then posted another photo geotagged to a beach in Sardinia, then deleted it.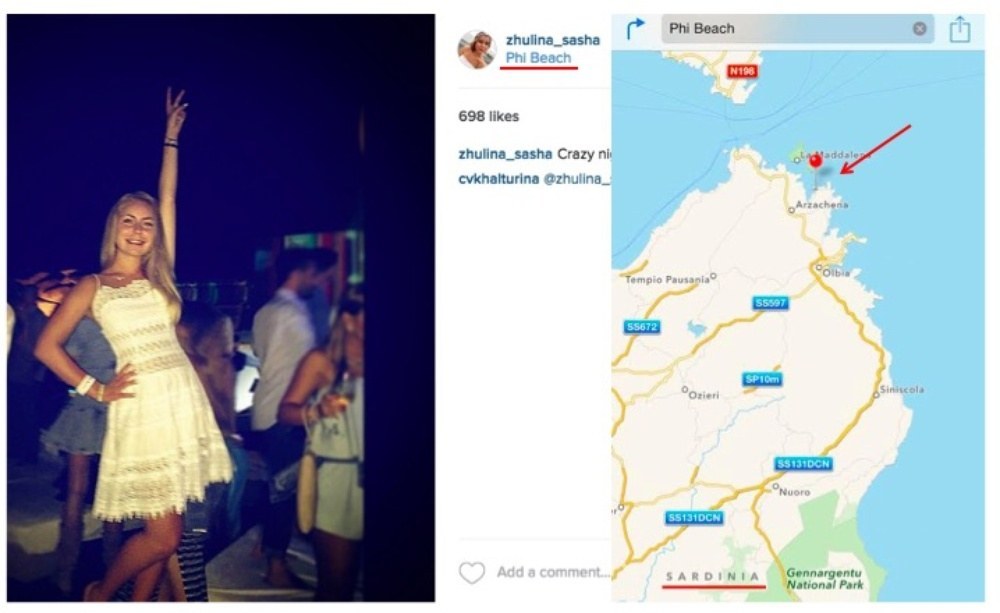 A friend tagged both daughters in another Instagram post from Sardinia.
Oleg Mitvol, a friend of Peskov's, posted photos of two other yachts, one belonging to Russian oligarch Andrei Melnichenko, that tracking data showed had followed the same course as the Maltese Falcon when he posted them.
Another person on a nearby yacht posted a photo of the Maltese Falcon captioned, "They say that there's a Russian guy there with a #mustache and a #watch spending his #honeymoon with his #goldenskate!" The post was later deleted.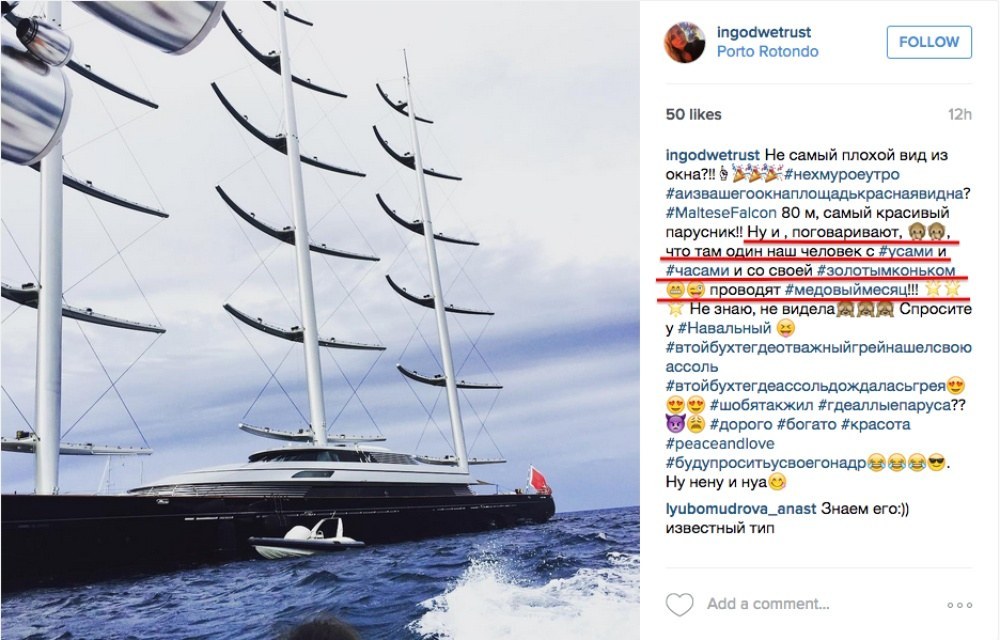 Peskov told the RBK newspaper he had not been on the yacht and was staying in a hotel in Sicily. Ten hours later, Navka posted a photo tagged there, and wrote, "They say not to look for a black cat in a dark room — especially when it's not there!"
The Russian internet had a field day. One popular meme photoshopped the yacht into the poster for Leviathan, an Oscar-nominated film that caused a stir in Russia for its unflinching portrayal of corruption.
Navalny, convicted twice on fraud charges he says were the Kremlin's attempt to stop his work, said that his investigation was an attempt to fill the gap left by Russia's shackled media.
"It's a total echo chamber here. When Bill Clinton got a $200 haircut, it was in the headlines for weeks. Russian media don't do that," he said. "Putin did the right thing — he destroyed all the media."