Zynga's Web Empire Is Basically Dead
Zynga is laying off 520 employees in its largest restructuring yet. Now the only question is whether it will survive as a mobile gaming company.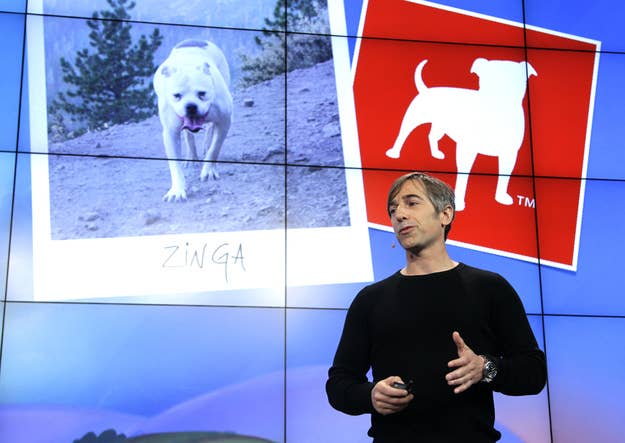 Zynga today said it would lay off 520 of its employees — about 18% of its workforce — as first reported by AllThingsD.
As part of its restructuring it's shutting down its Los Angeles, Dallas and New York offices. In all, it will amount to $80 million in cost savings, CEO Mark Pincus said in a memo to his employees.
This isn't entirely surprising. Zynga was very employee-heavy for a company that was navigating a shift from an era dominated by web games, which were Zynga's strengths, to one where mobile games are the predominant form of entertainment. During such a transition it makes sense to rein in remote offices that have less oversight. (One former Zynga employee described this as "turtling up.")
Facebook has also had to navigate such a shift, but has fared significantly better than the social gaming provider. That was helped by a large re-organization that refocused the company on mobile experiences — while Zynga kept hammering away on the successes of its "franchises" like FarmVille 2.
While Pincus has spent much of his time defending the FarmVille franchise and the success of FarmVille 2, he said today that Zynga's future is "multiplatform" and, more importantly, mobile.
Several sources close to Pincus have long described him as methodical in his approach in a way to "manufacture" hits with a marriage of competent designers and analytics that would make Google jealous. That was a strategy that propelled Zynga to go public at around $10, but has since crashed down to around $3 in extended trading following the news. Zynga is now worth around $2.4 billion, when it was at one point worth nearly $7 billion.
In reality, gaming is a hits-driven business — as demonstrated by some superstars like Draw Something (which Zynga acquired for more than $180 million) and more recently Minecraft, which has sold more than 20 million copies across platforms and generates a profit that is closer to Zynga's than people might expect, with a team of just around 30 people.
As Zynga has rapidly had to shift itself to mobile, it has found that its web-based strategy of "manufacturing" hits has not come with it. Many games Zynga has released have found themselves at the top of the App Store, but only briefly — with month-long droughts in the top rankings of the App Store between each launch.
The lesson Pincus and his team now face, for better or worse, is that they must build a true gaming company — not an analytics company that knows how to best "manufacture" virality and monetization in games.
Take "What's The Phrase," a mobile game inspired by "Wheel of Fortune." That game bounced to the top of the charts following a more-than three-month drought from the top of the App Store. (Zynga has long been accustomed to being on top of the charts, but its strength was always on Facebook.) It also had a relatively short shelf life and has since faded into obscurity.
The same is true of Draw Something 2, which, while it still has a presence among the top-100 apps on the App Store, is nowhere near the nuclear hit that the original Draw Something was — a highly visible success story which prompted Zynga to buy OMGPOP, the company behind it. Its only recent success has been Running With Friends, which has shown more staying power than average, but is also showing a net decline on the App Store.
The sort of iteration Zynga has been known for is not working as well as hoped. Zynga's mobile strategy was focused on its "With Friends" franchise, which were mobile takes on existing popular games — yet none replicated the level of popularity Words With Friends had, which turned out to be its mobile hit.
A source close to Zynga's New York operations said the layoffs came without warning. For his part, Pincus says he's doing the layoffs and restructuring from a "position of financial strength" and will take care of those employees. One source familiar with Zynga's operations said the severance packages are typically pretty generous, but we've checked in with several employees at the offices being shuttered to see if that's the case and will update as soon as we find out.