Zynga's Pre-IPO Raid On Electronic Arts Executives All For Naught
Prior to its IPO, Zynga raided the executive ranks of its top competition, particularly Electronic Arts. Two years later, many of those top hires are already gone.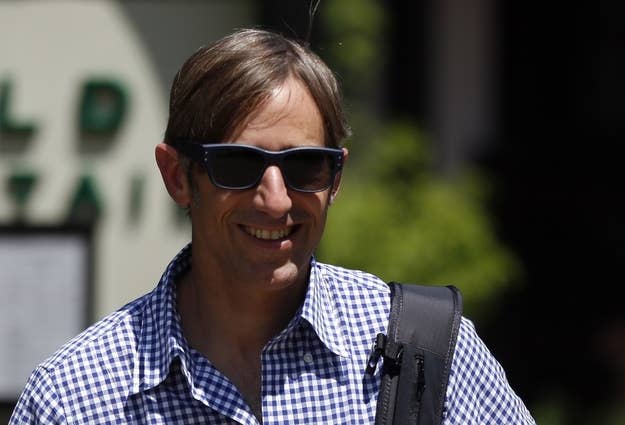 On the way to Zynga's 2011 IPO — one of the biggest for a web company since Google — it poached many top executives, particularly from the ranks of traditional gaming rival Electronic Arts.
But less than two years after spending millions of dollars to lure those executives to the company, many of them are already gone (some by choice, others less so) as Zynga transitions to mobile. The biggest purge came Monday when Zynga said it would shut down its New York, Los Angeles and Dallas offices — laying off 520 employees.
The DNA of Electronic Arts began its infusion into Zygna with Mark Skaggs, a vice president who joined the company and helped build FarmVille and CityVille. He was recruited by EA veteran and Zynga board member Bing Gordon, and brought with him Mike Verdu, who would become the chief creative officer at Zynga, and two producers in Los Angeles — Amer Ajami and Amir Rahimi.
Several current employees said Skaggs, who was based in Dallas, is still at Zynga. But they said he has been spending increasingly more time in San Francisco as Zynga began winding down its remote offices. Skaggs is one of the few major poaches from EA that is still at the company.
Among the most high-profile exits was John Schappert, Zynga's chief operating officer heading into its initial public offering. Schappert was recruited by Zynga's Steve Chiang, another early EA poach, who co-founded a company with Schappert. John "Shrapnel" Schappert, as he was known in some circles at Electronic Arts, was brought in to reign in an otherwise wild west culture within Zynga as it got its balance sheet and affairs in order. Schappert was heavily involved in The Sims Social, EA's attempt to capture web gaming dominance from Zynga through a combination of using The Sims' well-known franchise and an enormous marketing spend.
Last August Schappert resigned amid a major reorganization that put David Ko — head of Zynga's mobile operations — and gaming veteran Steve Chiang directly under CEO Mark Pincus. Zynga's chief marketing officer Jeff Karp, also from Electronic Arts, resigned a month after that.
Mike Verdu, Zynga's former chief creative officer, left well before the fallout and took Los Angeles producer Rahimi with him. Both held a large presence in EA's Los Angeles studios. Verdu went on to co-found a mobile gaming company called TapZen, which subsequently raised $10 million in venture capital funding — including some from his alma mater, Zynga. Verdu is considered by his peers to be more entrepreneurial — for example, his company has a tablet-oriented skew when it comes to its games — so losing him is perceived to have hurt Zynga the most.
Monday's layoffs at the San Francisco office were weighted toward longer-tenured employees, who were offered severances of between 2 and 4 months, according to several former employees familiar with Zynga's San Francisco operations. For example, Luke Rajlich, who was behind Zynga's most successful game, FarmVille, and considered to be one of Zynga's top engineers, was let go after a stint of nearly five years, according to one former employee close to him. (His LinkedIn profile confirms this.)
Zynga held a town hall meeting at 5:00 p.m. EST, where Pincus and his team — as they always do following these announcements — tried to dispel concerns about the future health of the company. In all, the cuts are supposed to save Zynga around $80 million and help better position it for a future as a mobile-oriented gaming company.
Still, many Zynga alumnus we spoke with said the headcount — still in the thousands — was far too high. Time will tell if Pincus and his team see a need to make further cuts.